Directors & Advisory Board
Directors
Executive Director Brad Mcmillan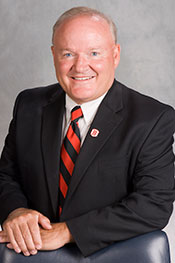 Brad has been with the Institute since its inception in 2007. Before joining the Bradley team Brad served as chief of staff for former Congressman and current Transportation Secretary Ray LaHood. In 2009 Brad was named to the Illinois Reform Commission tasked by Governor Quinn to find ways to clean up state government. He has a Juris Doctor degree from Southern Illinois University School of Law and a B.A. degree in Political Science from Illinois Wesleyan University.
Outreach Program Director Julie Schifeling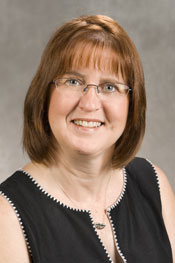 Julie has been an adjunct professor at Bradley since 2004, teaching Political advocacy and Leadership through the Department of Educational Leadership and Human Development. She received her bachelor's degree in 1996 and master's degree in 2003, both from Bradley University. Her responsibilities include facilitating the full-service community schools initiative, which targets Garfield Primary, Trewyn Middle and Manual High Schools, in collaboration with Community Builders Foundation.
Advisory Board
Dr. Larry Aspin
Chair, Bradley University Political Science Department
Mr. Doug Crew
Brown & Crew Public Affairs Strategies
Mrs. Barbara Drake
Former Senior Editor, Peoria Journal Star
Mr. Donald M. Forrest
Director of Business Development, Farnsworth Group
Dr. John Gilligan
President Emeritus, Fayette Companies
Kyle Ham
Chief of Staff, Illinois State Treasurer Dan Rutherford
Mrs. Joan Krupa
Former CEO, Heartland Community Healthcare Clinic
Mr. Rex Linder
Partner, Heyl, Royster, Voelker & Allen
Mr. Frank Mackaman
The Dirksen Congressional Center
Mr. Michael Maloof
President, Jim Maloof realty
Mr. Michael Reuter
Senior Director, Central U.S. Conservation of the Nature Conservancy
Mr. Dan Silverthorn
Former Executive Director, West Central Illinois Building Trades
Garrett Williams
Assistant Vice President - Compliance & Ethics, State Farm Insurance
Ms. Jan Wright
Publisher, InterBusiness Issues