Jerelyn Maher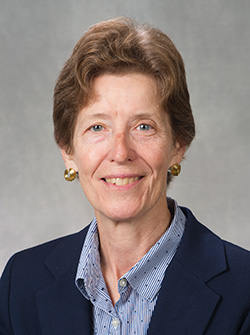 Ret'd Judge
Bradley Hall 239
309-677-4186
jmaher2@bradley.edu
J.D. Loyola School of Law, Chicago, Illinois
B.A. Bradley University
Biography
Retired Judge Maher brings to the Pre-Law Center over 38 years of legal experience as a trial attorney, judge and legal educator. She practiced law in the Peoria area concentrating in personal injury and appellate cases from 1977 to 1995 when she was appointed as an associate judge for the State of Illinois, Tenth Judicial Circuit. Judge Maher served as a trial judge until her retirement from the bench on January 4, 2016. As a member of several bar associations, Judge Maher has been active in bar association activities including the presidency of the Peoria County Bar Association for 2016-2017.
Judge Maher has been involved in legal education of lawyers and judges. Annually, she teaches continuing education programs for the Peoria County Bar Association. As a member for over eleven years of the Judicial Committee on Education which implements the Illinois Supreme Court's education for Illinois judges, she has created, organized, and taught seminars for judges. Judge Maher has annually taught at the New Judge Seminar and the Education Conference which is mandatory for all Illinois judges. Judge Maher was on the first editorial board creating judicial Bench Books working with law professors, and she was the Editor of the first Family Law Bench Book. She has also been a member of the Judicial Performance Evaluation Committee for nine years and has been a facilitator for that committee.
Judge Maher has partnered with Bradley on several projects including the Peoria County Visitation Center for children whose parents are involved in family law litigation and trainings for lawyers in the family law area. Also, she has been a guest lecturer and taught Constitutional law at Bradley.