Fulbright Information
Fulbright Awards offered through the Fulbright U.S. Student Program provide approximately 1,300 grants annually for individually-designed study/research projects or English Teaching Assistantships. The Fulbright Award is an internationally known distinction that will open unparalleled opportunities for a year-long experience that changes participants' lives.
Who Can Apply?
Applicants must be U.S. citizens and have a bachelor's degree or equivalent by the start date of the award. Thus, applications are submitted in the early fall of senior year for awards starting the following August. You need not be a current Bradley student – alumni are also eligible!
Applicants are outstanding students with strong academic preparation who are motivated to study or teach in a specific country.
The English Teaching Assistant (ETA) Fulbright places recent college graduates and young professionals as English teaching assistants in primary schools, secondary schools or universities overseas. These assistants improve international students' English-language abilities and knowledge about the U.S. while increasing their own language skills and understanding of the host country. Applicants for the ETA are not required to have a teacher education degree or formal teacher training; graduates in nearly any major are eligible to apply.
Academic Fulbright Awards fund academic study or research, or a combination of the two. Grants in some countries may be for graduate study. Applicants for this award should generally be proficient in the language of the country of study/research and have excellent and specific reasons for wanting to pursue the project in the chosen country.
Fulbright Awards in the Arts fund practical training in the creative and performing arts.
All academic disciplines are represented by Fulbright project proposals!
The program operates in more than 140 countries, and all academic disciplines are represented by Fulbright project proposals, including the traditional humanities and social sciences; science, technology, engineering, and mathematics; emerging interdisciplinary fields; and the creative and performing arts.
Learn more
You can contact the Campus Fulbright Advisory Committee for more information.
Director of International Programs and Associate Professor
Bradley Hall 244
(309) 677-2395
blouch@bradley.edu
Professor and Institute Director
Bradley Hall 248B
(309) 677-2450
cjb@bradley.edu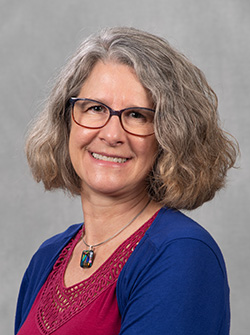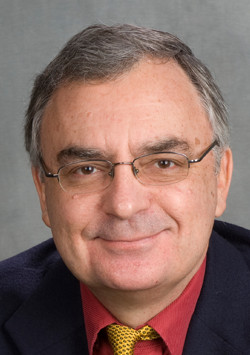 Professor and Coordinator of Leadership in Educational Administration
Westlake Hall 345
(309) 677-3593
jtripses@bradley.edu