Heather McCord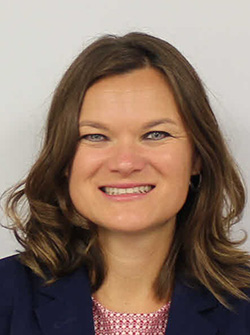 Assistant Dean for Budget and Administration
Business and Engineering Convergence Center 2125
(309) 677-3696
hmccord@bradley.edu
CMA, Institute of Management Accountants
CSCA, Institute of Management Accountants
Biography
Heather McCord is Assistant Dean for Budget and Administration for the Foster College of Business. She is a Certified Management Accountant and is also Certified in Strategy and Competitive Analysis. Heather contributes to the development and execution of strategic initiatives in the college and created and implemented a financial reporting system to lead the college's decision making and resource allocation. She brings a diverse business background in the areas of leadership, strategy, finance, and education. Heather also served as an international trade specialist, counseling firms on global business practices and expansion, and advising on how to navigate cultures and varying regulations.
Heather is extremely active in the Peoria community. She is a co-founder and member of Impact Peoria and has served in numerous capacities in local non-profit organizations in the area. Heather currently serves on the boards of Peoria Academy as President and Greater Peoria Sanitary District as Treasurer. Heather is also a founding member of the Emerging Philanthropists Fund of the Community Foundation of Central Illinois.
Heather earned two degrees from Bradley University: a Bachelor of Arts (majoring in International Business) and a Master of Business Administration.
She lives in Peoria with her husband, Scott, and their two children, Meyer and Grady.