Timothy Stauffer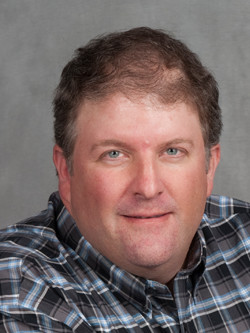 Biology Lab Coordinator
Olin Hall 161
(309) 677-3457
tstauffer@bradley.edu
Ph.D., Biological Sciences, Illinois State University
Biography
Married with two children, enjoys the outdoors and sports.
Teaching
Introduction to Cell Biology laboratory; BIO 112 Introduction to Ecology and Evolution laboratory; BIO 151 Molecules to Cells laboratory; BIO 251: Ecology, Evolution and Biodiversity laboratory; BIO 300: Population, Resources and Environment lecture; BIO 475: Insects and the Environment lecture
Scholarship
Dr. Stauffer's research examines the physiological ecology of Lubber grasshopper eggs in the field and laboratory. Insect areas of interest include: anatomy, behavior, ecology and evolution.