Brad McMillan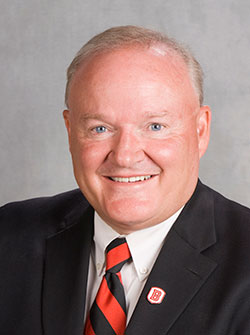 Coordinator, Nonprofit Leadership
Westlake Hall 135B
(309) 677-4408
bmcmillan@bradley.edu
Juris Doctor degree from Southern Illinois University School of Law
B.A. degree in Political Science from Illinois Wesleyan University
Biography
Brad has been Executive Director of the Institute for Principled Leadership in Public Service since its inception in 2007.
Professional Experience
Brad served as chief of staff for former Congressman and U.S. Secretary of Transportation Ray LaHood. In 2009 Brad was named to the Illinois Reform Commission tasked by Governor Quinn to find ways to clean up state government.
Teaching
Brad teaches undergraduate and graduate courses including Seminar in Leadership, Survey in Nonprofit Leadership, Institutional Planning and Evaluation, Field Experiences in Administration and Interpersonal Behavior and Organizational Leadership.