David McMullen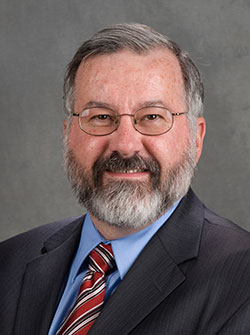 Associate Professor
Westlake Hall 239
(309) 677-3204
mcmullen@bradley.edu
Ph.D., University of Illinois, Urbana-Champaign
M.S., Bradley University
B.S., Bradley University
Teaching
Dr. McMullen teaches courses related to both secondary education and technology. He believes that students learn best when they are actively engaged in learning. Because of this belief, his courses are very hands-on and practical in nature. He helps his students develop the tools to become the best teachers they can be.
Scholarship
Dr. McMullen's research focuses on the relationship of technology to learning. He has published and presented his work at local, national, and international conferences, and has served as a consultant for the Library of Congress, many school districts and the Regional Office of Education.
Service
Dr. McMullen serves as the Associate Department Chair of Teacher Education, on the university Athletic Advisory Committee, and various department committees. He is a representative on the Illinois Council for the Social Studies board and is a reviewer for two professional journals.