Jeanne Muzzillo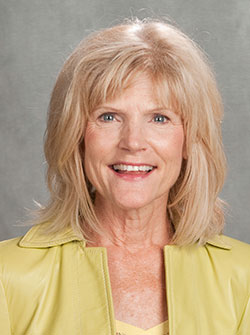 Associate Professor
Bradley Hall 352
(309) 677-2470
jmuzzillo@bradley.edu
Ph.D., Curriculum and Instruction, English Education from Purdue University
Biography
Dr. Jeanne Muzzillo came to university teaching having first been a secondary school English teacher for 18 years. In her doctoral studies, she investigated linguistics, literary critical theory, and pedagogy. Her dissertation work explored the use of prose learning in teaching literature and interrogated the practice of oral interpretation in high schools. Dr. Muzzillo's years of teaching and graduate studies have greatly informed her practice here at Bradley University in the constant search for "best practice."
Teaching
Depending on the semester, Dr. Muzzillo teaches one or more of the four methods courses that make up the English Education program at Bradley University. Her appointment resides in the English Department where she also teaches Freshman Composition, Young Adult Literature, Study Abroad - Travel Writing in London, Introduction to Literature, and Business Communication.
Scholarship
Recent publications include:
Muzzillo, Jeanne Smith. "Positive Effects of Ambiguity When Created by Rhetorical Devices: To Be or Not To Be." Etc.: A Review of General Semantics 67.4 (2010): 452-468. Print.
Muzzillo, Jeanne Smith. "Perspective Giving and Taking in the Secondary English Class: Considering the Case of Erin Gruwell." Young Adult Literature and Adolescent Identity Across Cultures and Classrooms. Ed. Janet Alsup. New York: Routledge, 2010. 173-187. Print.
Research interests include:
Developing alternative methods for teaching grammar
Teacher and student identity formation
Bridging race divides with oral performance
Humor mechanisms, particularly as strands in prose literature
Use of role theory and theater performance applications for private meaning construction
Designing ELA classroom practice to meet social justice national standards for teacher education - specifically by studying empathy
Service
Dr. Muzzillo serves on the English Education Committee in the Department of English, participates in accreditation processes for that program and is a yearly volunteer literacy tutor at youth outreach programs in Peoria.