Mike Buoscio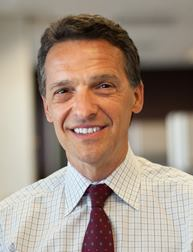 Part-Time Affiliate Instructor
Campustown 105
(309) 677-2306
mbuoscio@bradley.edu
MBA, International Business, Northwestern University
B.S., Finance, University of Illinois at Urbana-Champaign
Biography
During his tenure with IBM, Mike held executive positions managing IBM's relationship and engagement with IBM's largest clients. He held executive positions with IBM Global Financing, and led sales teams across multiple IBM product divisions and industries. As Managing Director, he led the IBM relationship and integration across multiple product and services areas.
Mike is also Director of Strategy for CGN Global; a business transformation consulting firm. He also is an executive sales consultant to IBM where he mentors and coaches new IBM executives.
Mike has served on the boards of the Heart of Illinois United Way, the Arthritis Foundation, the Illinois Chamber of Commerce, and is currently working with Easter Seals.
Teaching
Currently teaching:
MIS 672-01