Debra Stefanik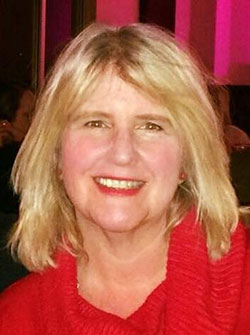 Part-Time Affiliate Instructor
Campustown 105
(309) 677-2306
dstefanik@bradley.edu
J.D., University of Notre Dame Law School
B.S., English Communications/Secondary Education, The Ohio State University
Biography
Originally from Parma Hts., Ohio (near Cleveland), Dr. Stefanik practiced law on behalf of the federal government for about 31 years, first in Washington D.C., for the U.S. Department of Labor, the U.S. Department of Justice, and the National Labor Relations Board (NLRB), and then in Peoria, Illinois, for the NLRB.
Before going into supervision and management, Dr. Stefanik was primarily a trial attorney, representing the government in tax litigation and enforcing labor laws. At the time of her retirement from the federal government, Dr. Stefanik was the head of the local office of the NLRB.
Teaching
Currently teaching:
BLW 355-01 (fall semester)
PLW 101 (spring semester)
Additionally, Dr. Stefanik, will be co-coaching Bradley's Mock Trial Team.