Robert Baer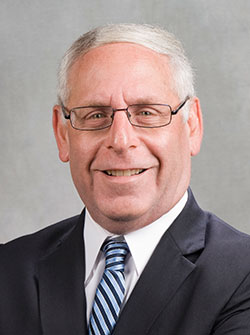 Professor Emeritus
Business and Engineering Convergence Center
(309) 677-2266
rbb@bradley.edu
Ph.D., Psychology, Miami University (Ohio)
M.A., Social Psychology, University of Missouri – Kansas City
B.A., Psychology, Ohio University
Biography
Dr. Baer joined Bradley University in 1984 and is currently a Professor in the Department of Marketing. He served as Dean of the Foster College of Business Administration (2000 – 2011). Prior to serving as dean, he was Associate Dean of the Foster College (1998 - 2000) and Chair of the Department of Marketing (1988 - 1998). While he says that being dean of the Foster College was "the best job in the world", Dr. Baer was eager to return to full-time teaching and did so in 2011.
Teaching
Dr. Baer has taught a wide range of courses at both the undergraduate and graduate level. In addition, he was an active participant in the College's executive education programs. Dr. Baer received the Caterpillar New Faculty Achievement Award for Teaching.
Courses Currently Teaching
MTG 315 - Principles of Marketing
IB 206 - Introduction to International Business
Scholarship
Dr. Baer has authored over thirty scholarly papers that have appeared in leading journals. He has made numerous presentations at academic meetings and gatherings of professional business leaders. He has served on the editorial review boards of six journals and was editor of two conference Proceedings. On behalf of Bradley, he has traveled extensively to China, India and Russia, extending the College's international programs and was part of a Bradley team that helped establish the International Market Institute in Samara, Russia.
Service
Dr. Baer has chaired or served as a member of numerous university and college committees.