Richard Ellis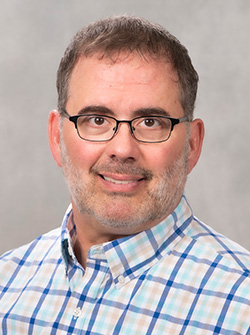 Biography
Mr. Richard Ellis joined the Nursing department as an Assistant Professor fall of 2018. He taught adjunct for Bradley since 2017. Professor Ellis completed his Diploma in nursing from Methodist School of Nursing in 1995, BSN Mennonite College of Nursing 1997, BS Business Administration Illinois State University 2003, MSN OSF Saint Francis College of Nursing 2011, and MSHA in Healthcare Administration from University of Saint Francis Joliet in 2012. Professor Ellis is currently enrolled in PhD coursework at Mennonite College of Nursing. Mr. Ellis has 18 years of bedside nursing specializing in cardiac step-down telemetry units at Proctor Hospital and OSF Saint Francis 5000 Gerlach cardiac unit.
Mr. Ellis teaches freshmen Nursing Fundamentals, freshmen Health Assessment, and senior Leadership Clinical. He is a current member of Sigma Theta Tau and is certified in Advanced Cardiac Life Support (ACLS).
Awards
2015 and 2017 Nurse Educator Fellowship Award – Illinois Board of Higher Education and the Illinois Center for Nursing.