Robert Wolffe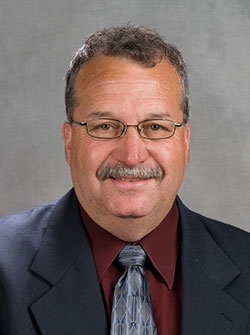 Professor
Westlake Hall 236
(309) 677-2520
rjwolffe@bradley.edu
Ed.D., University of Cincinnati
M.S.E.D., Xavier University
B.S., Miami University
Biography
Dr. Wolffe spent fourteen years teaching grades 2-5 in the suburbs of Cincinnati, Ohio. After four years as an assistant professor at Hanover College in southern Indiana, he moved to Bradley University in 1993. Professor Wolffe has held a number of positions at Bradley, including the William E. Kemper Fellow, professional development school site coordinator, director of the Office of Teaching Excellence and Faculty Development, and college coordinator for the National Council for the Accreditation of Teacher Education (NCATE).
Teaching
As a generalist in elementary education, Dr. Wolffe has had the opportunity to teach a wide variety of courses at the graduate and undergraduate levels. This has included teaching methods in science, math and social studies, classroom management, courses related to teaching in middle schools, assessment and program evaluation. He also has the opportunity to supervise student teachers.
In all of Dr. Wolffe's courses, several principles guide his teaching and therefore are the foundation for his teaching style:
Teaching is a matter of providing learning opportunities that require active participation in the process by students who are ultimately responsible for their own learning.
Teaching is a holistic adventure where he works with all aspects of the people who are his students – not just the cognitive self.
Learning occurs best when students feel safe and sense a caring attitude from their teacher.
His job is to be a thoughtful practitioner and what he does for his students should be based on analysis and reflection of students' needs and goals.
Learning is often experienced best in a collaborative, congenial atmosphere.
Scholarship
Consistent with being a generalist, Dr. Wolffe's research interests are varied. Prior work has included investigating ways to use movement in the teaching of mathematics, studying how the visual environment affects special needs students' attention and examining whether pre-service teachers' experiences in urban settings affects their attitudes regarding working in such locations. Much of his current work links to grants he co-directs or evaluates in science, technology, engineering and math (STEM) education. Dr. Wolffe and his colleagues are investigating how different approaches to courses and professional development activities that have a strong focus on inquiry affect students' content knowledge gains and their attitudes about being learners of these disciplines.
Service
Dr. Wolffe has always valued opportunities to provide professional service. He currently serves as vice-president of the Bradley Association of University Professors. He is the Illinois representative on the Internet2 K-20 Advisory Board, he chairs accreditation visits for NCATE, and reviews mathematics education program folios for national recognition. Other service includes his position as an Illinois Science Teachers Association regional director and a manuscript reviewer for the National Council of Teachers of Mathematics.