Jack Bradley Photojournalism Collection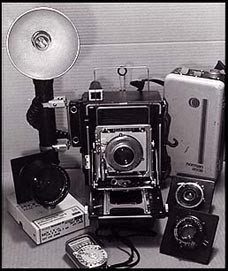 Jack Bradley developed his talent as a combat photographer during the Korean War where he earned a Bronze Star, three battle stars, and a Presidential Citation. After discharge he worked for a Peoria television station as their first newsreel photographer before joining the Journal Star newspaper in 1955. Over the next twenty five years, he attained a regional prominence few have ever equaled.
The collection contains over 2,200 images shot by Bradley from 1955 to 1977. Most are black and white, residing on prints and 35mm slides as well as on negatives in several formats up to 4x5. The majority of images were shot for Sunday feature pages and focus on human interest with subjects such as: small town life, architecture, sports and recreation, religion, cemeteries, politics, the homeless, the Illinois River, and country life.
The collection is being digitized and indexed; about four hundred images are currently available online at http://collections.carli.illinois.edu/cdm4/index_bra_jack.php?CISOROOT=/bra_jack