In this new series we bring you images from recent happenings on campus. This time we feature a pumpkin-eating squirrel; the founder of the Make-A-Wish Foundation, the first campus snowfall; and the 4th annual Charley Steiner Symposium.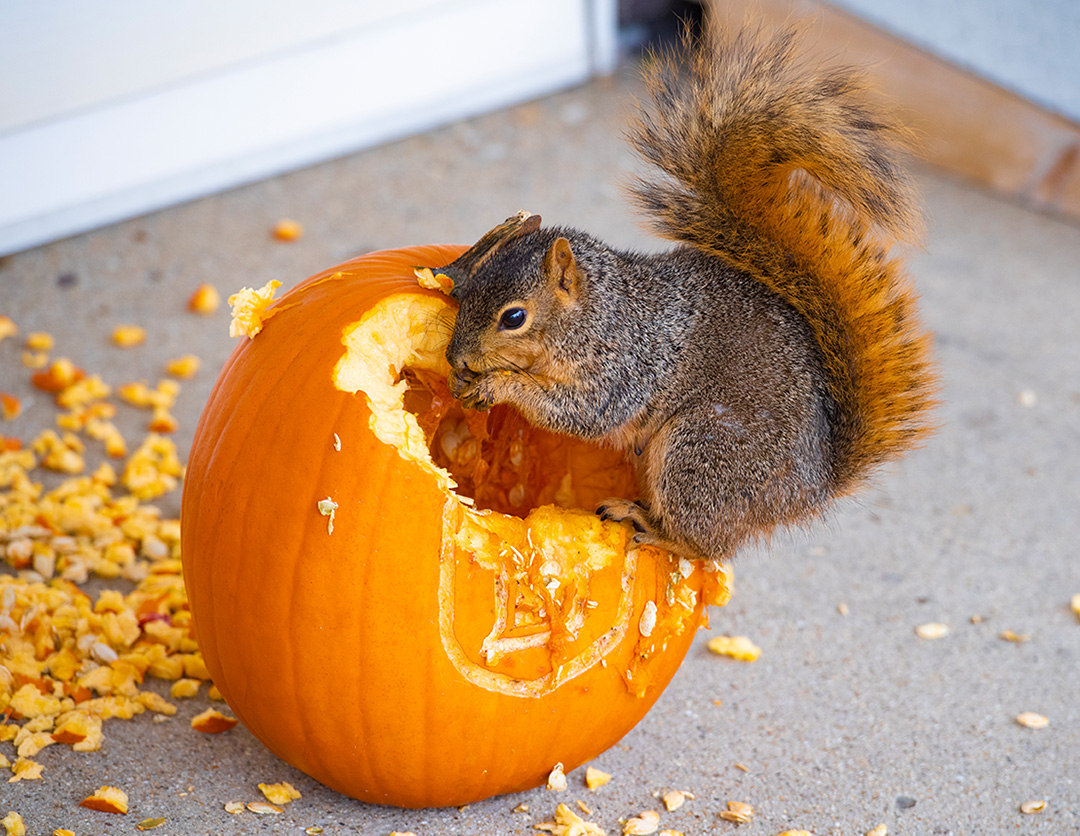 Even a squirrel's gotta eat! This one was caught munching on the B-shield on the porch of Comstock Hall.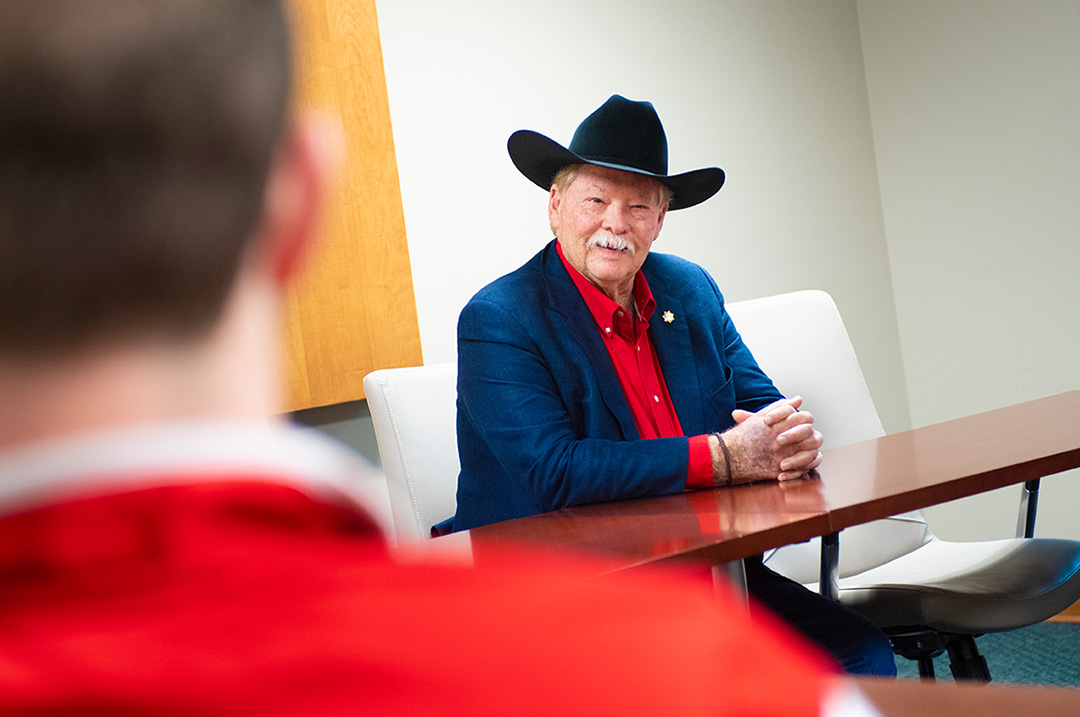 Make-A-Wish Foundation founder Frank Shankwitz shared with students some of the startup challenges he faced while building one of the world's most beloved social ventures.

The first snowfall on campus brought a pretty blanket of white to Westlake Hall and Cullom-Davis Library.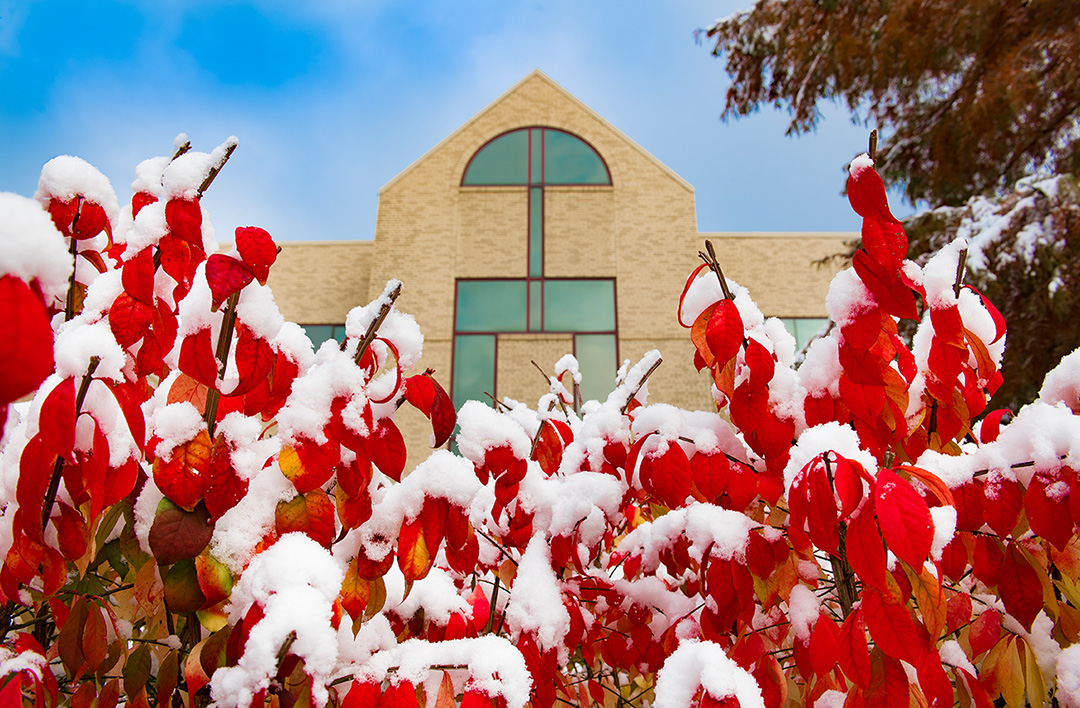 Look how the bushes are sporting Lydia's colors!

It doesn't take much for students to have a snowball fight!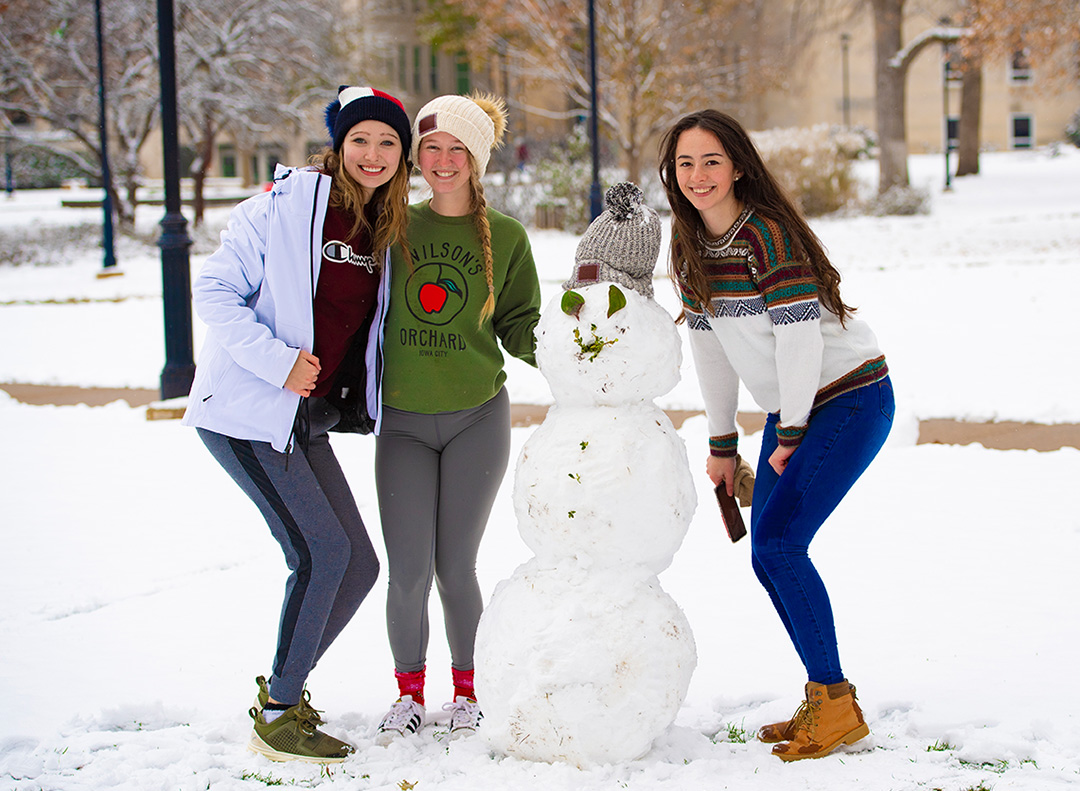 Freshmen Emma Bakken, Ellie Hawkins and Adriana Dunn pose on Olin Quad. What made the moment extra special? Dunn is from Bolivia, and this was her first snowman.

Charley Steiner and Chris "Mad Dog" Russo were part of a panel discussing "The State of the Game" at the fourth annual Charley Steiner Symposium.
Photos by Duane Zehr