Best of Campus: July
Summer brought a heat wave to campus this month, although the flowers didn't seem to mind; the windows and exterior stone work on the new Business and Engineering Convergence Center were installed; High school students at the Summer Forensics institute prepped and performed; and young, gifted children had fun at the second session of World of Wonder. (All photos by Duane Zehr )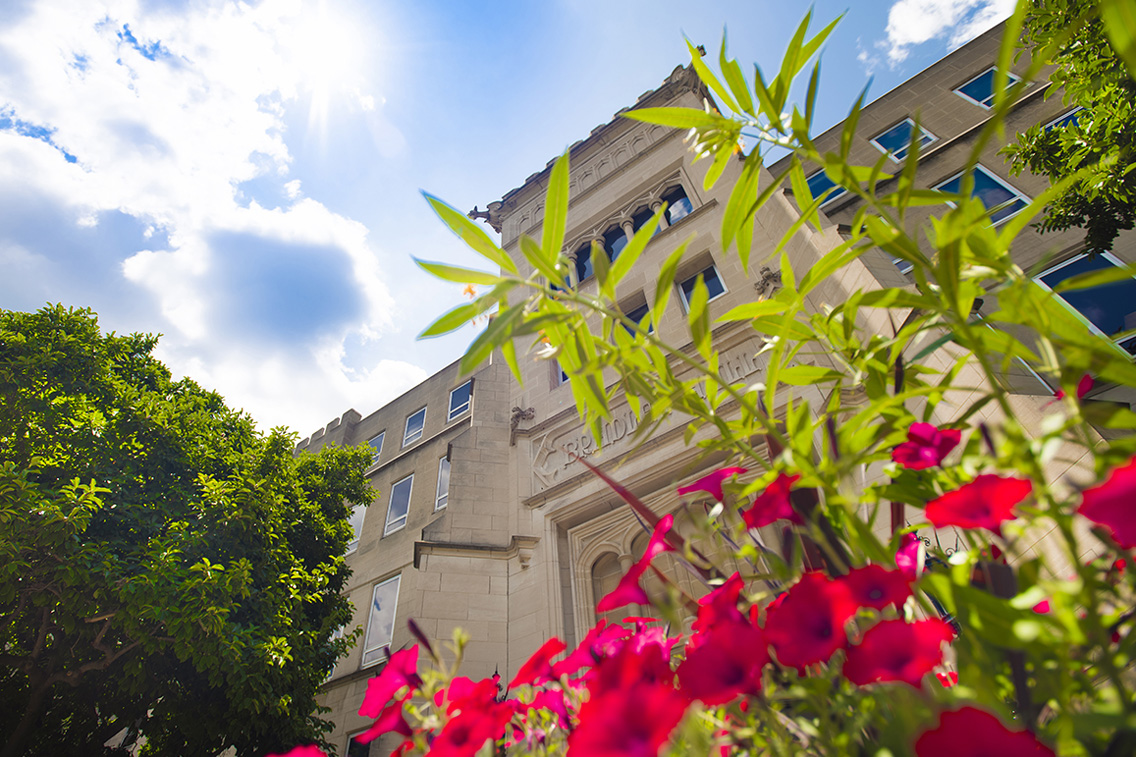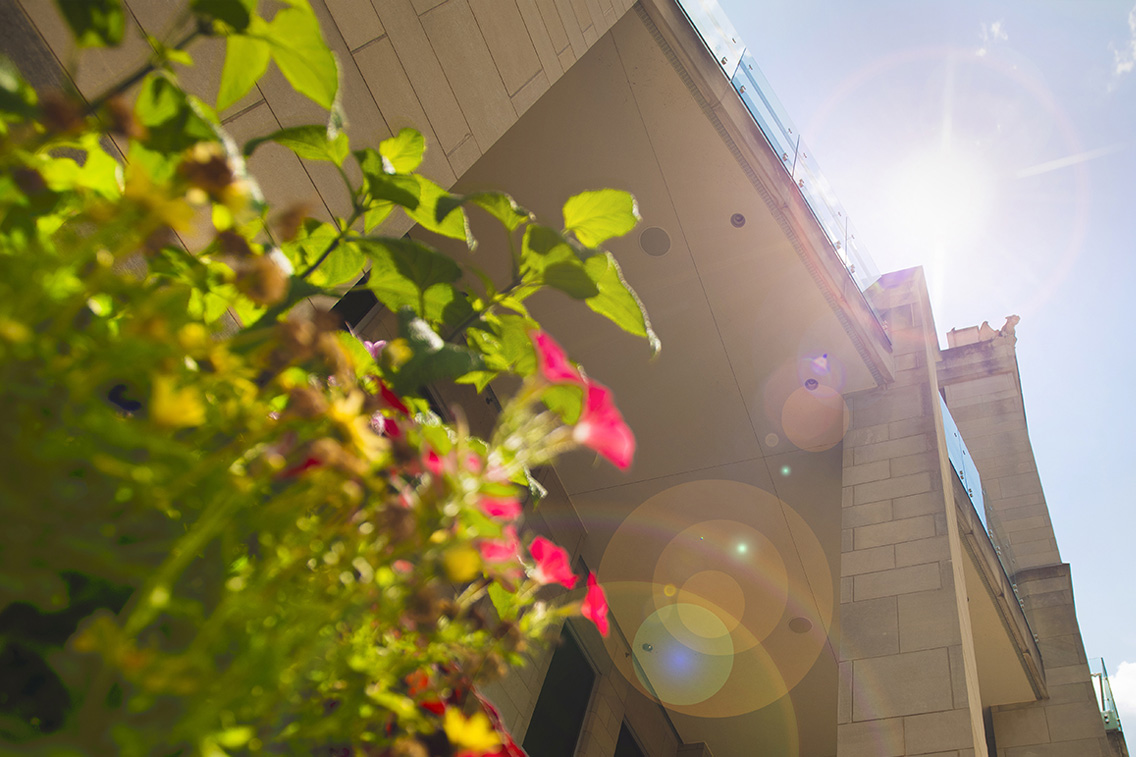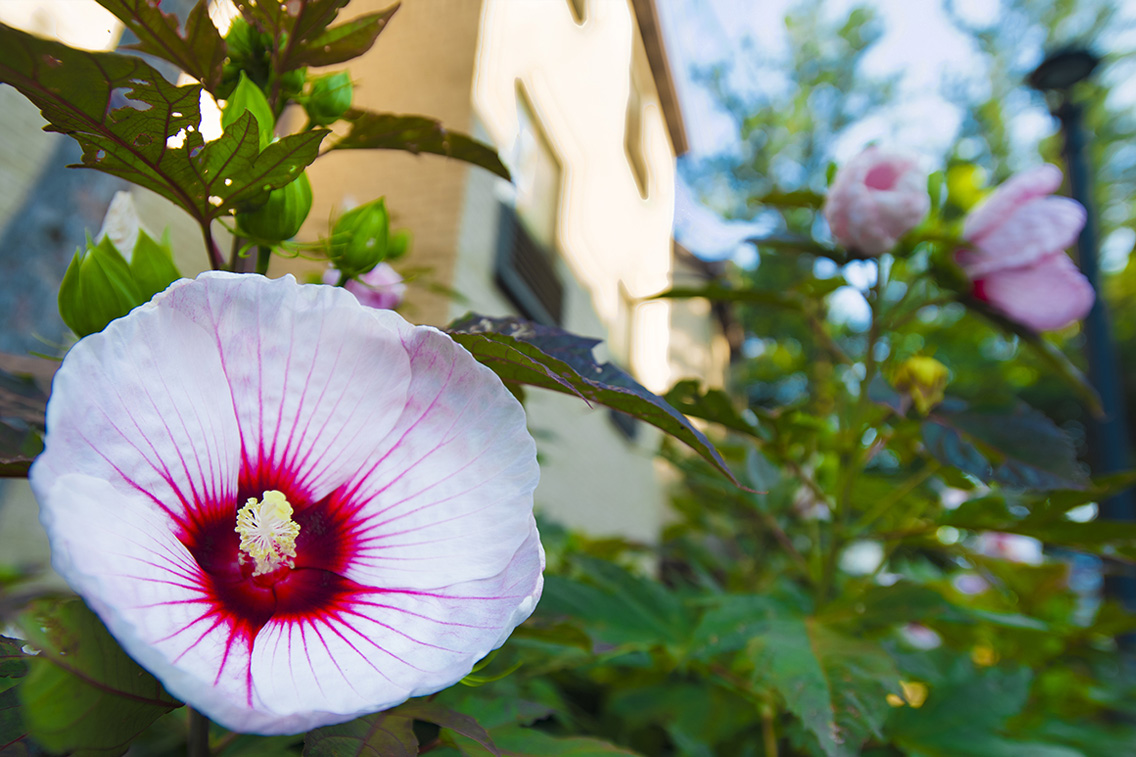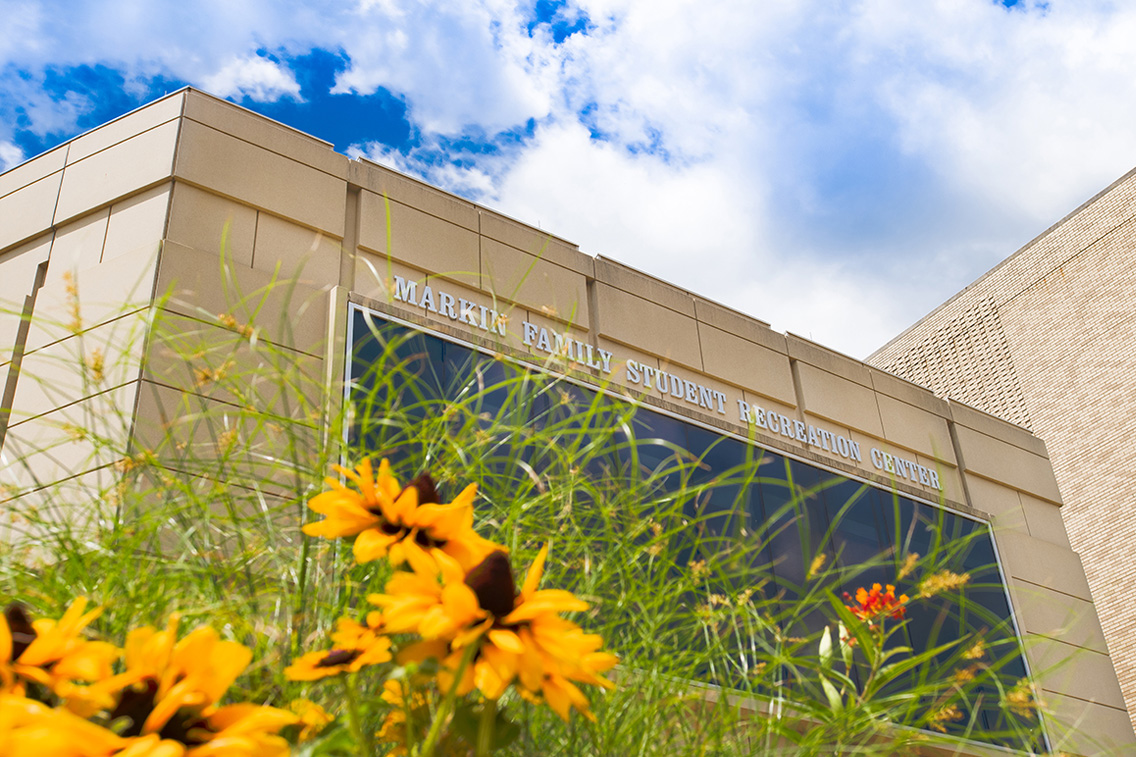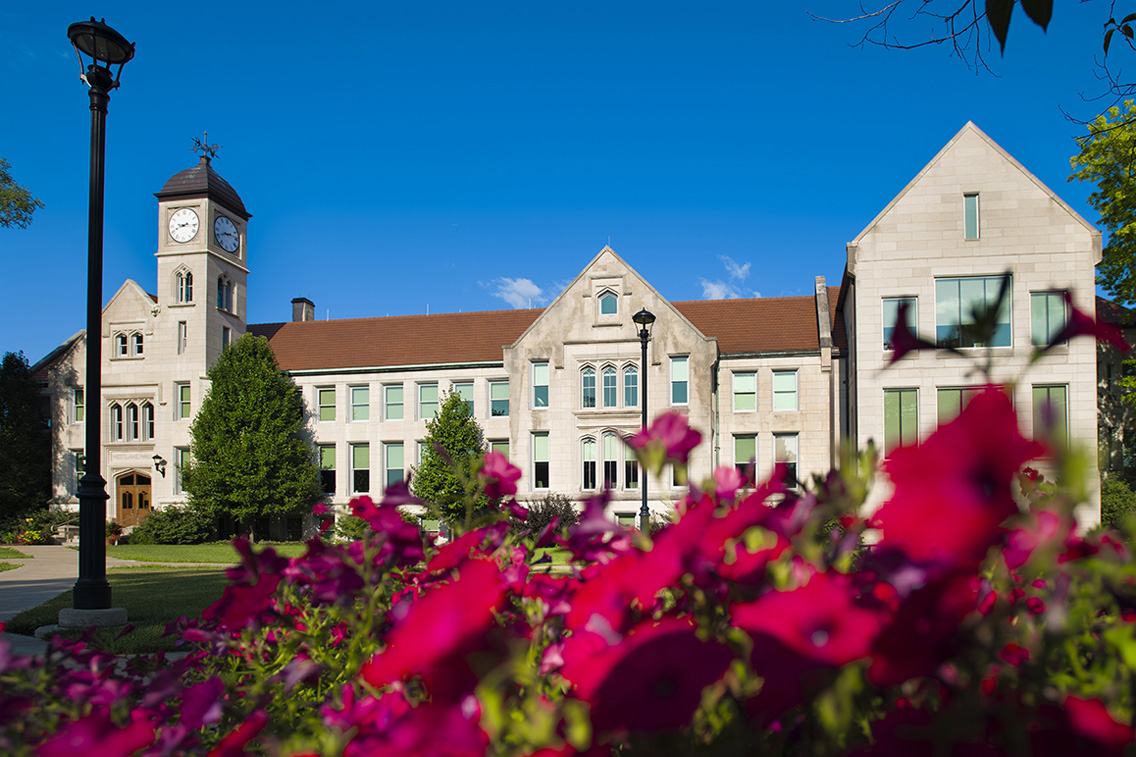 It's a calmer pace at Bradley in the summer, a time to enjoy abundant color and beauty.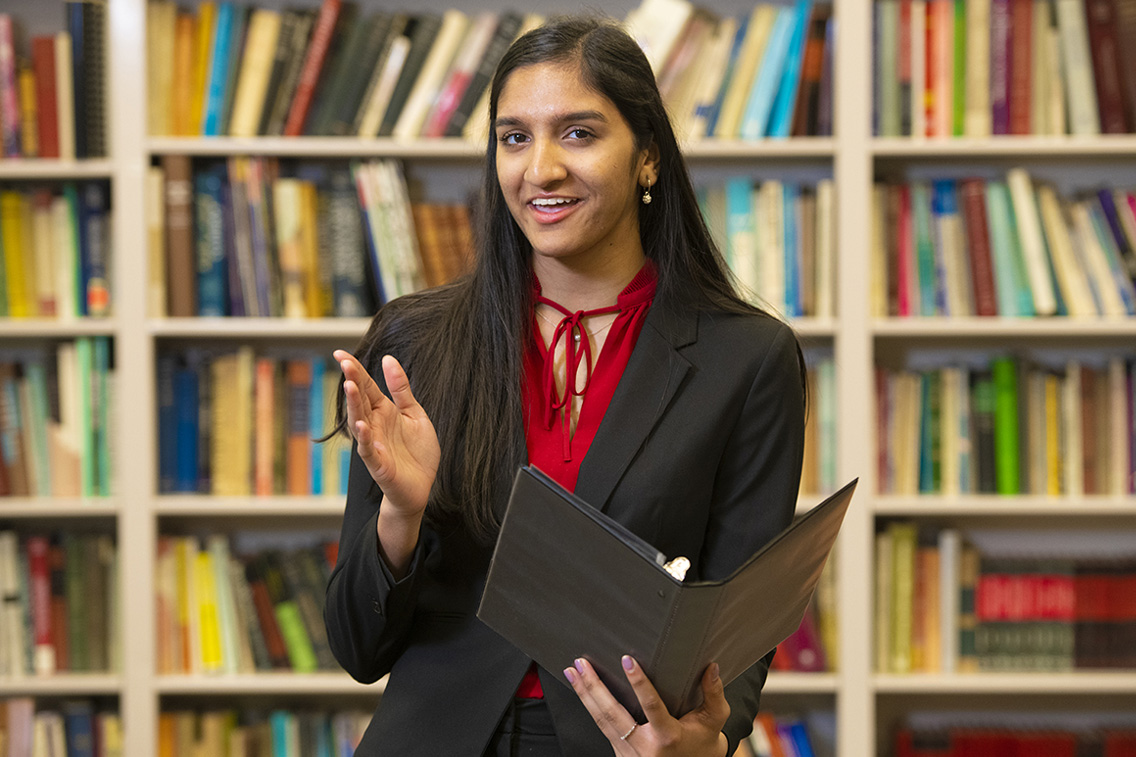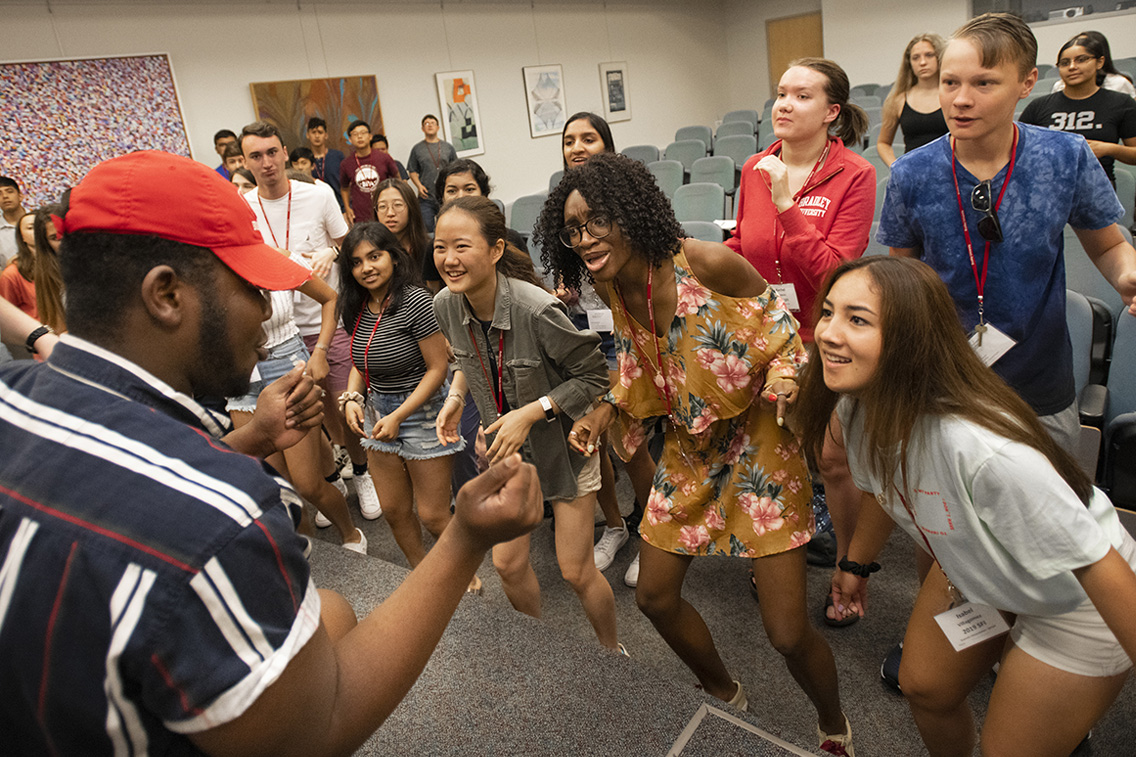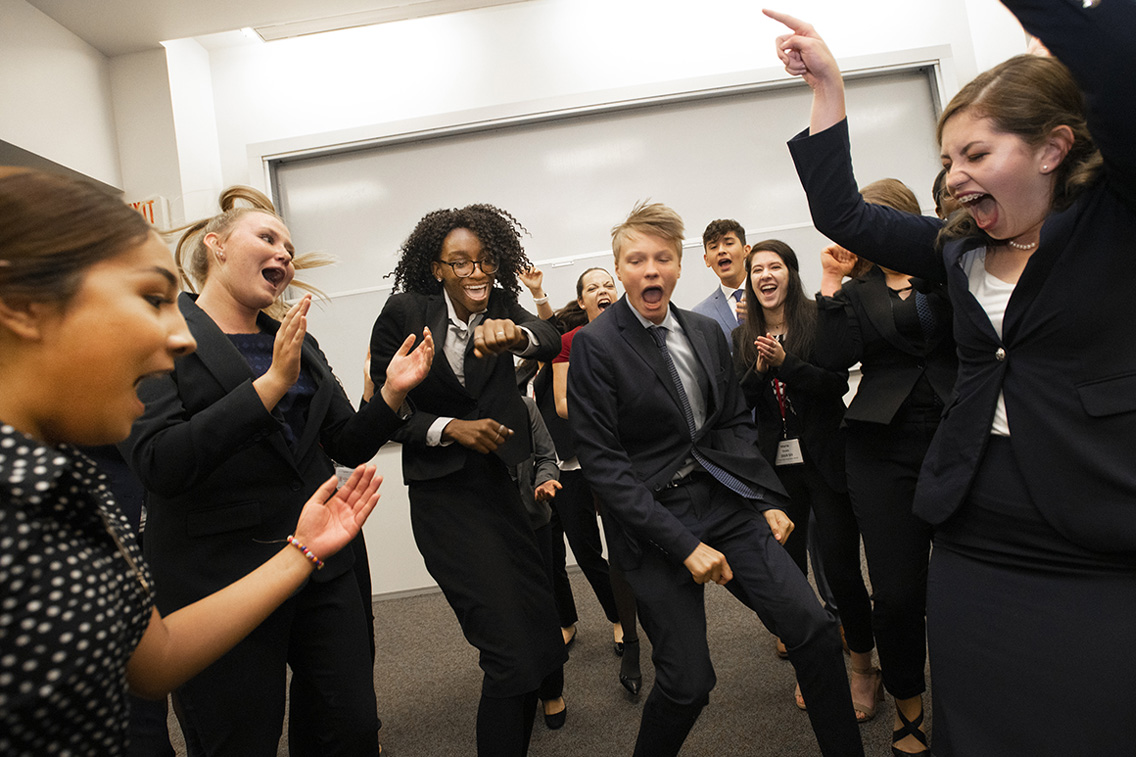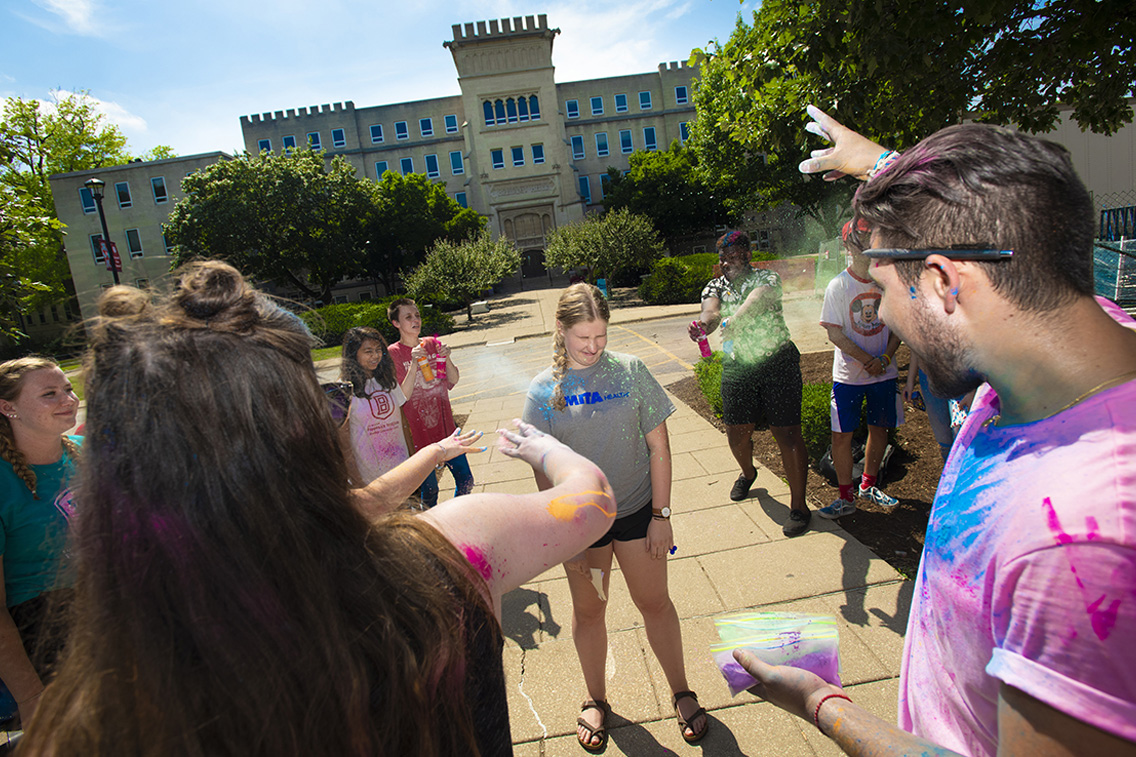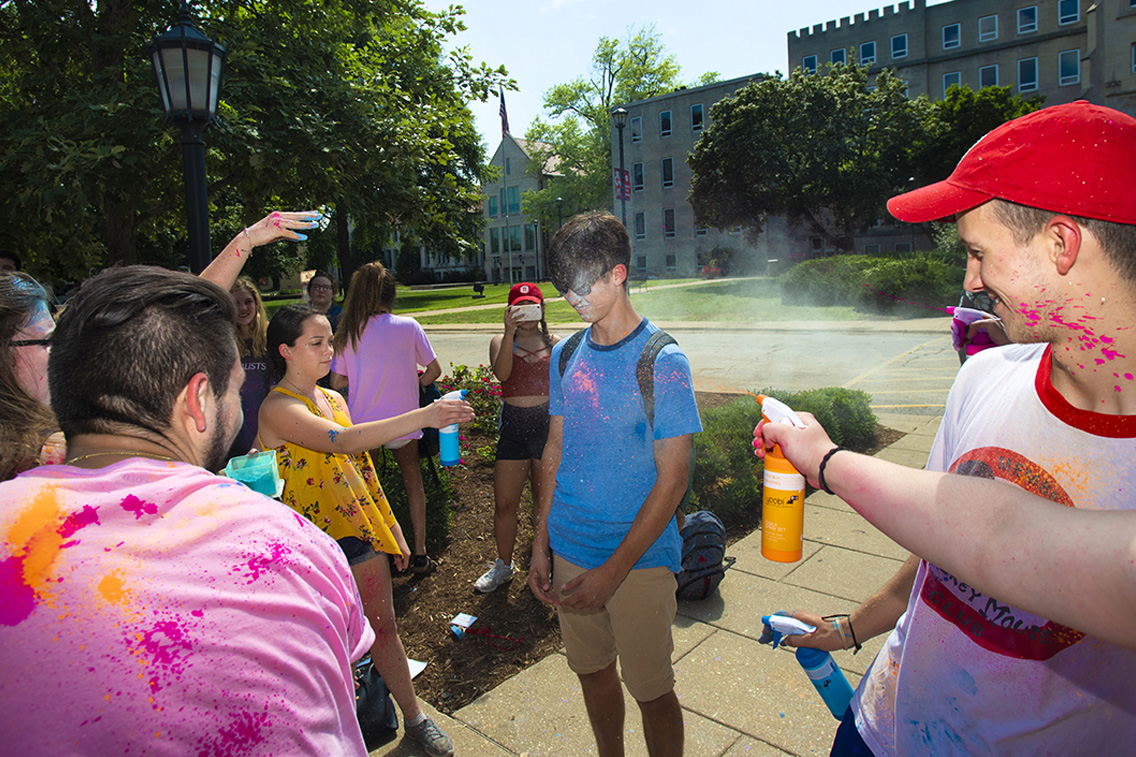 After lots of hard work creating and delivering their speeches at the annual Summer Forensics Institute, high school students (and maybe some future Bradley champs) celebrate with the ritual of spraying powdered chalk.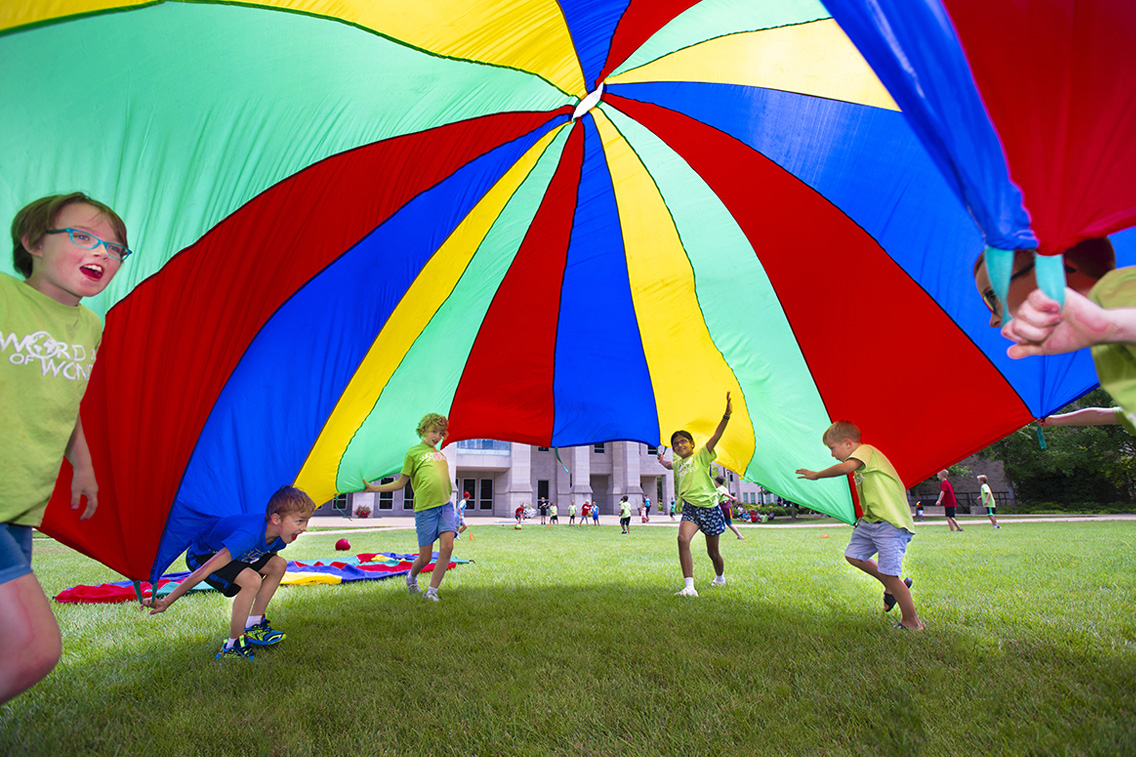 Lots of laughter at World of Wonder's second session.
TOP PHOTO: The outside facing is now finished on the new Business and Engineering Convergence Center.