Best of Campus: October
Homecoming brought lots of smiling faces of alumni and students; "Peter and the Starcatcher" opened Bradley's theatre season; and a sure sign of an unusual start to fall is snow-capped pumpkins. (All photos by Duane Zehr and Patricia Díaz Velázquez)
Homecoming
This year's Homecoming brought fun for alumni and their families as well as students, including: Bradley Fest; the Pretty Gritty football game hosted by Alpha Kappa Alpha sorority and Kappa Alpha Psi fraternity; the return of the Homecoming Parade; tailgating; and the Lighting of the B.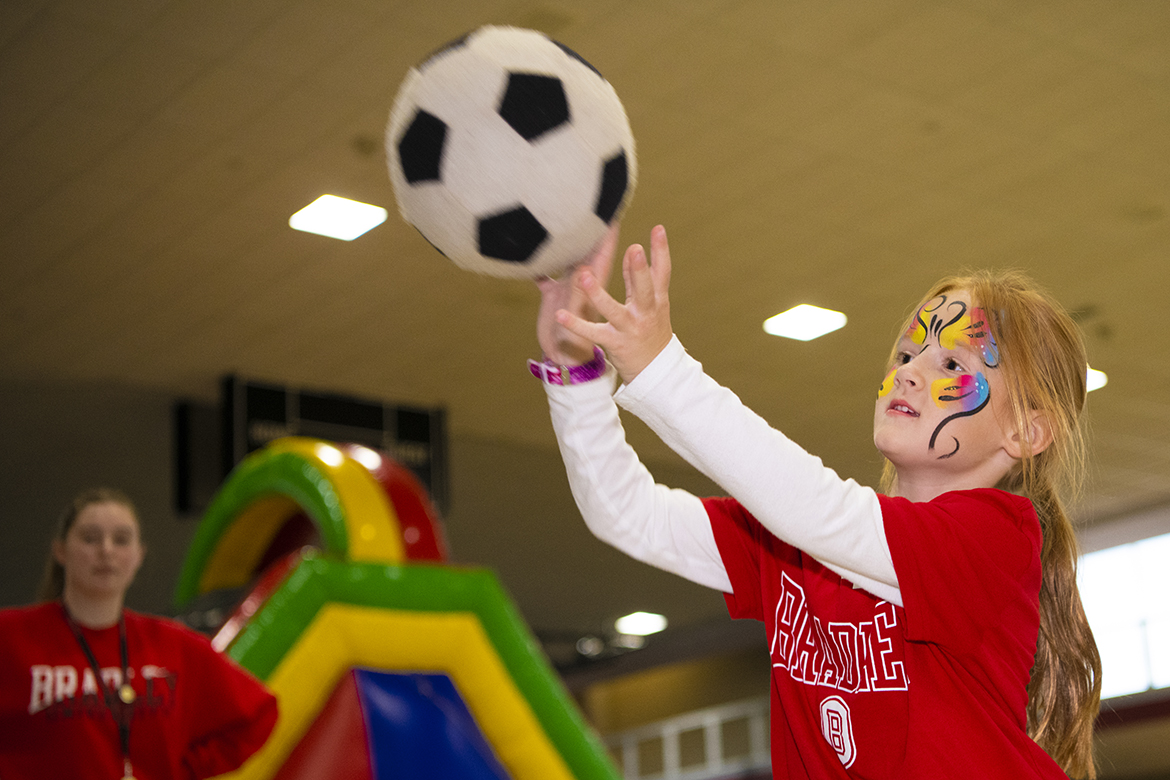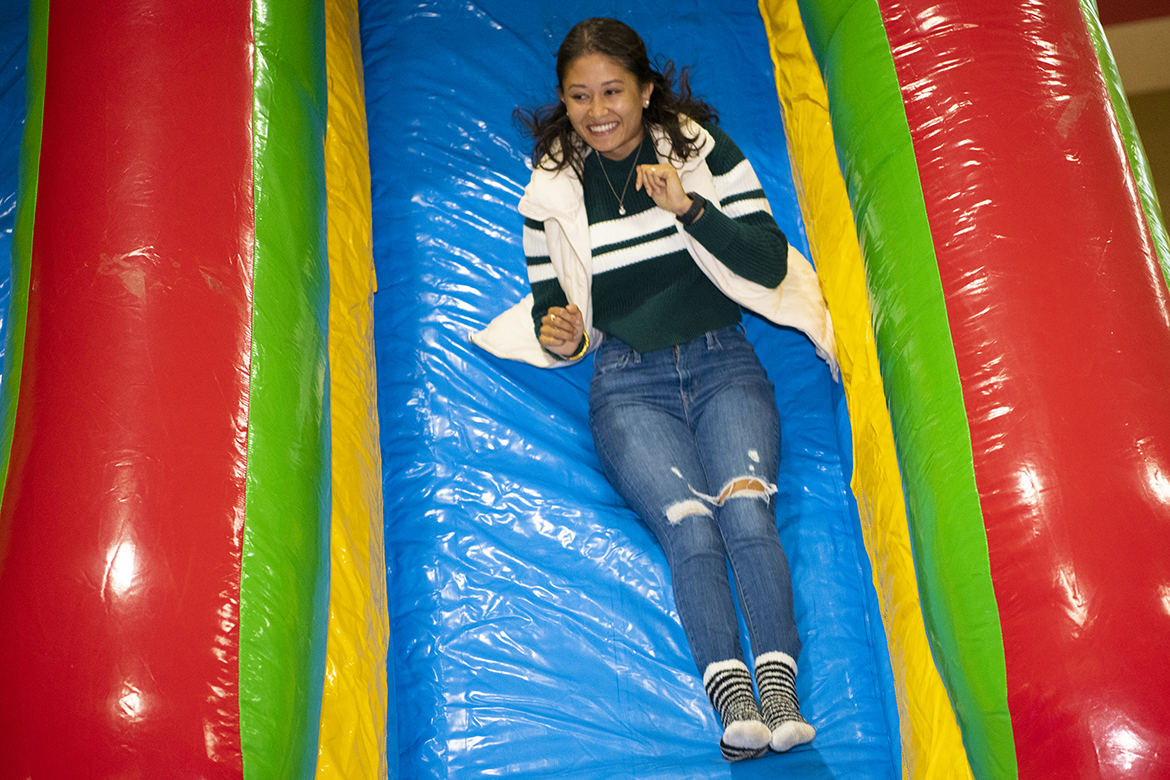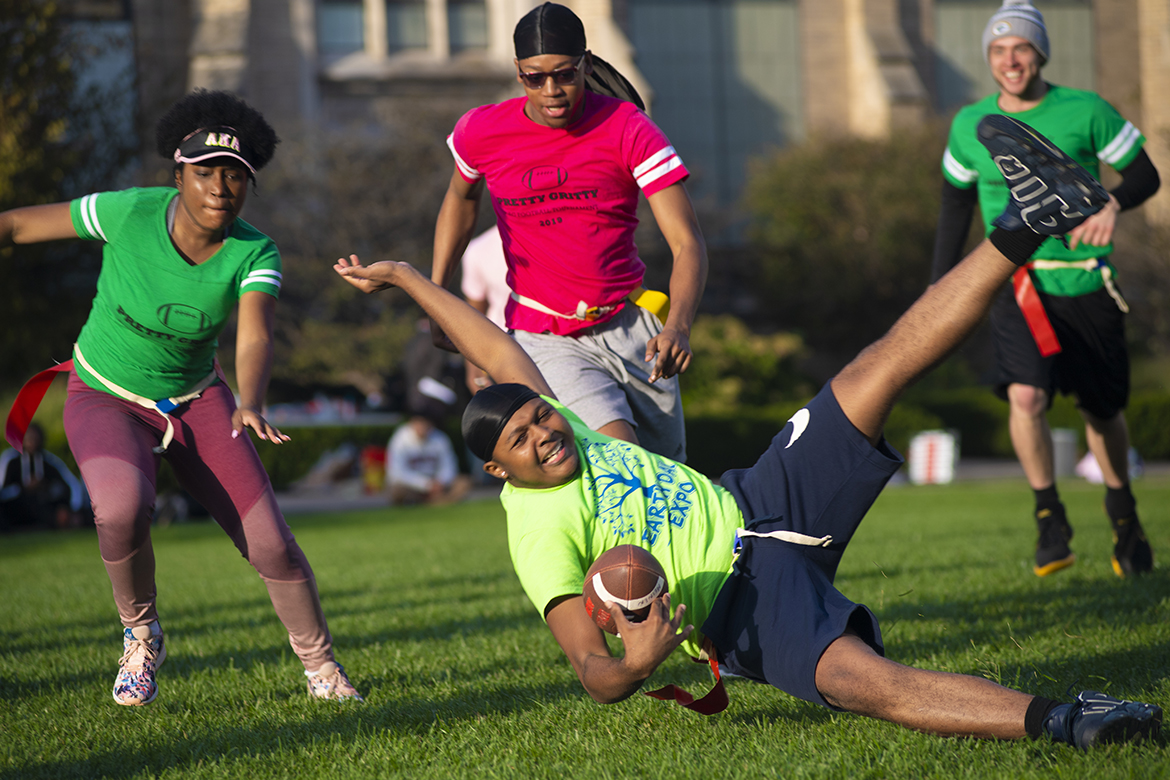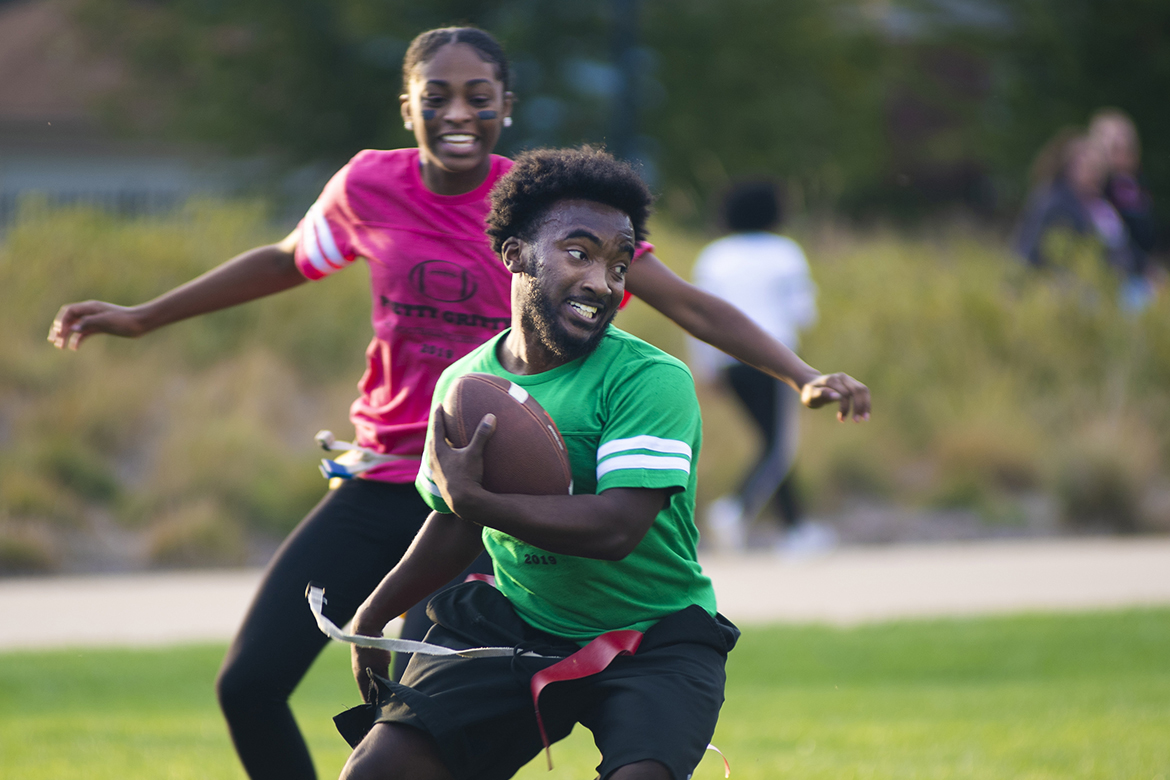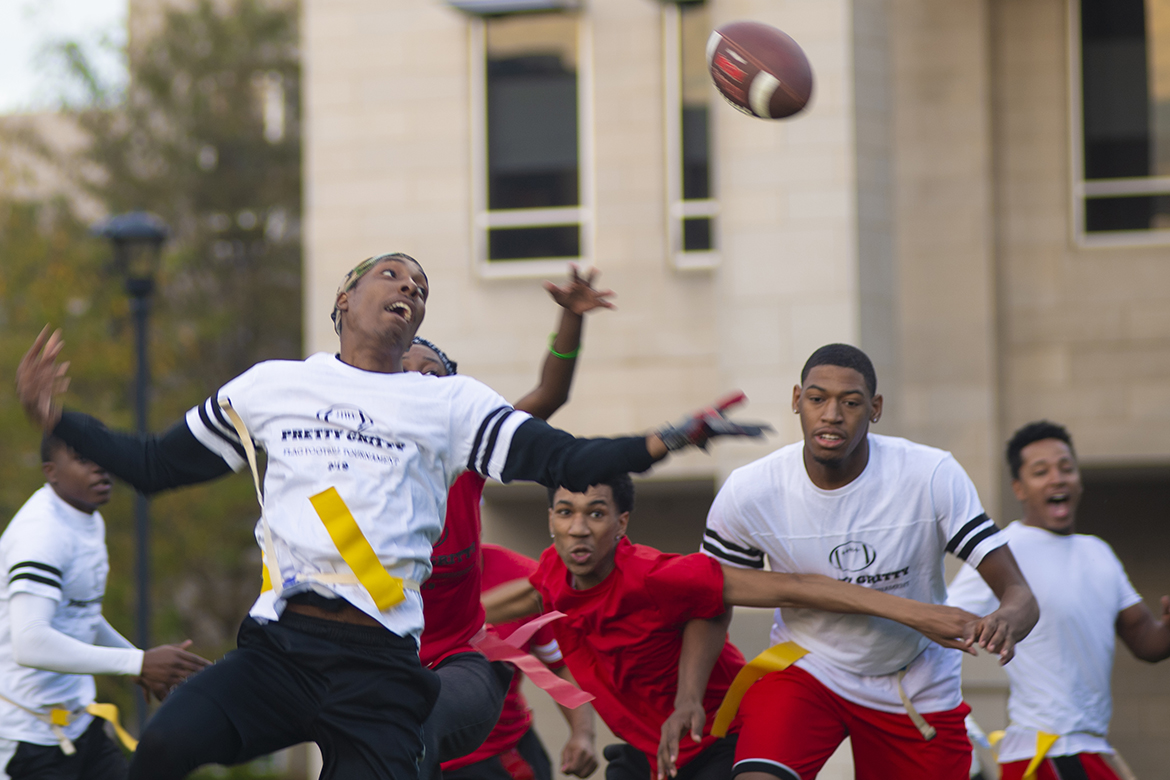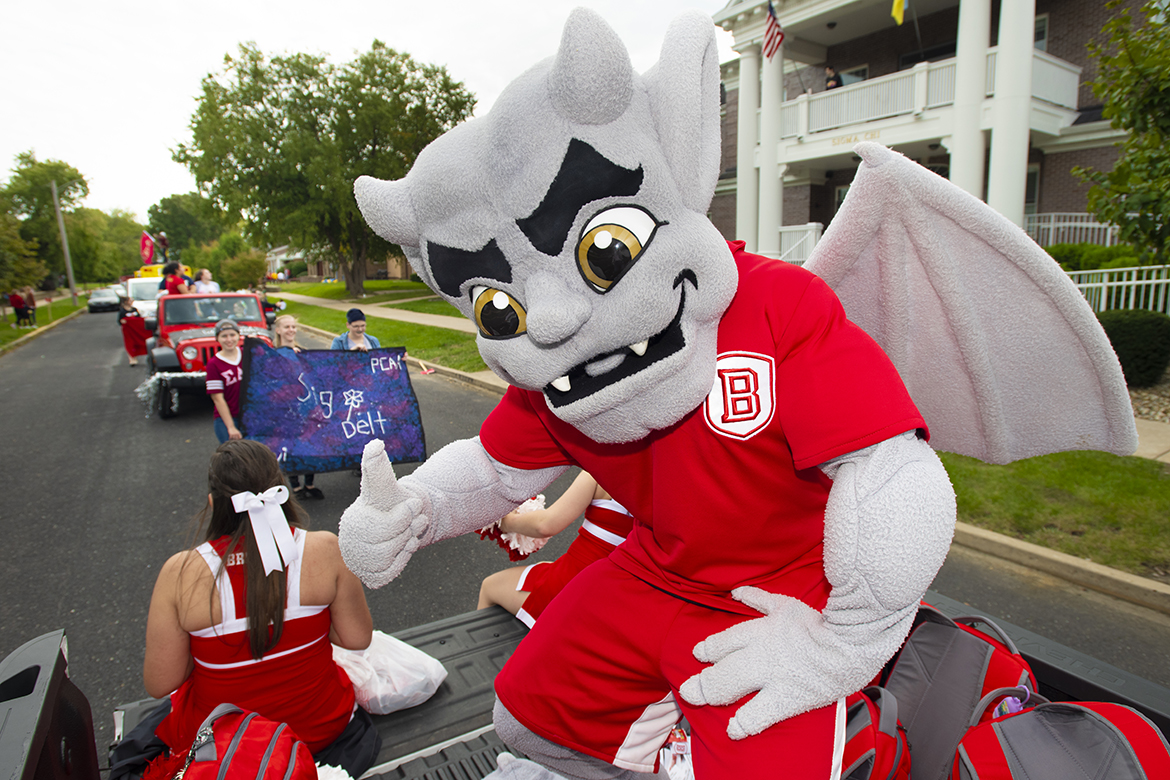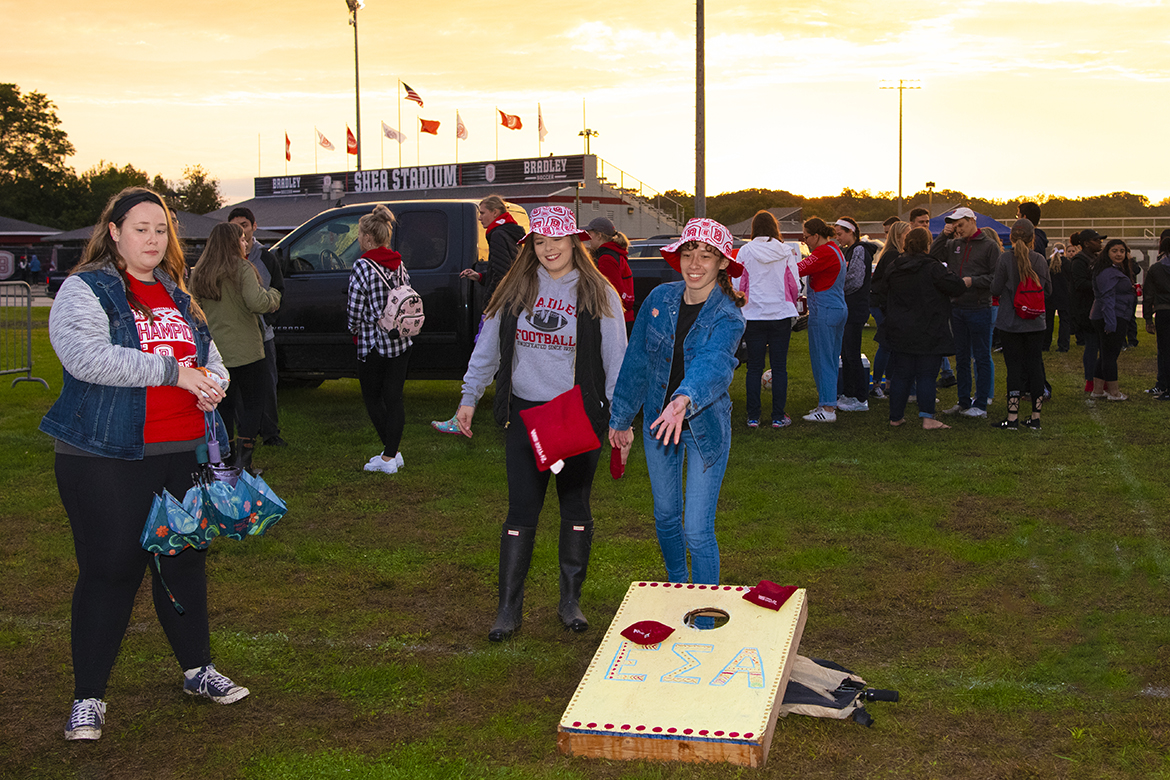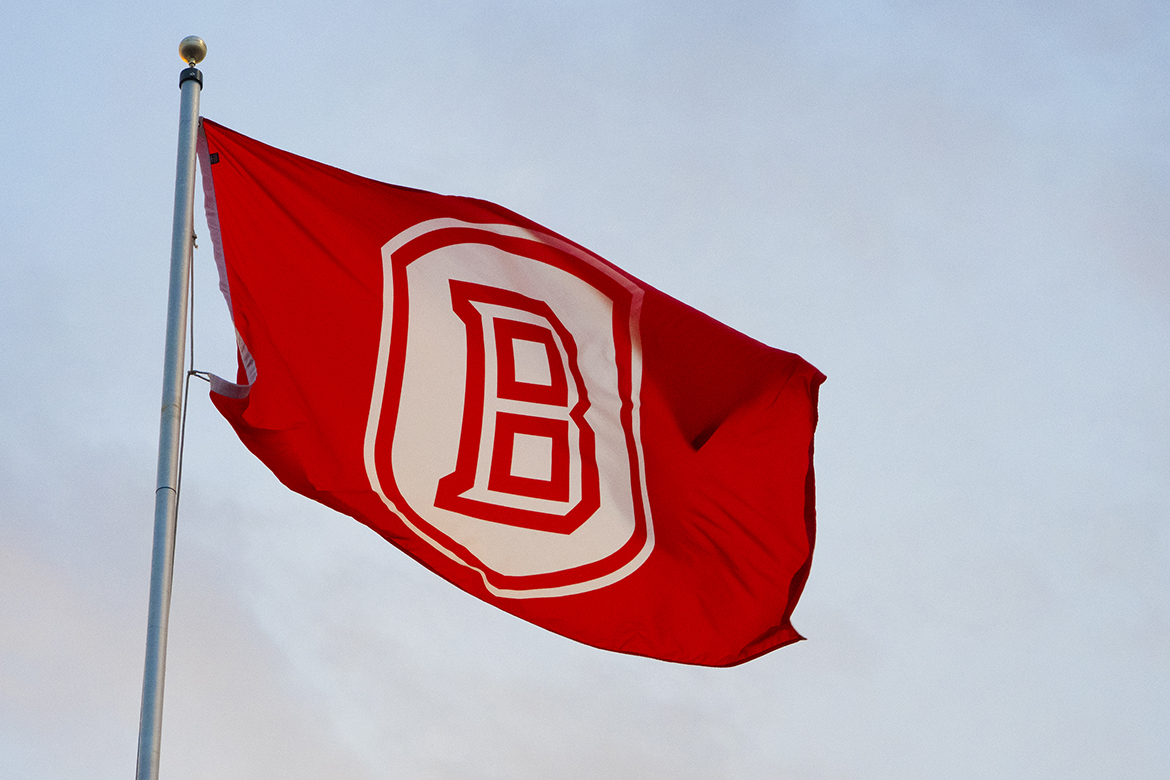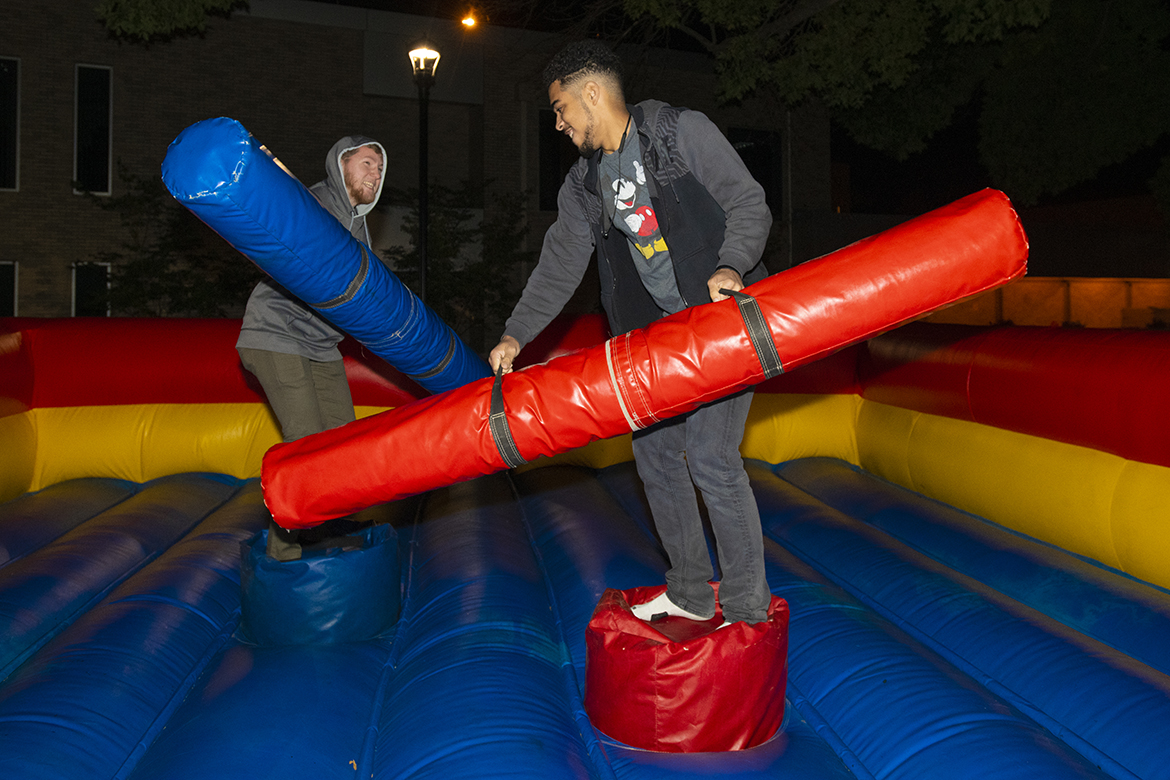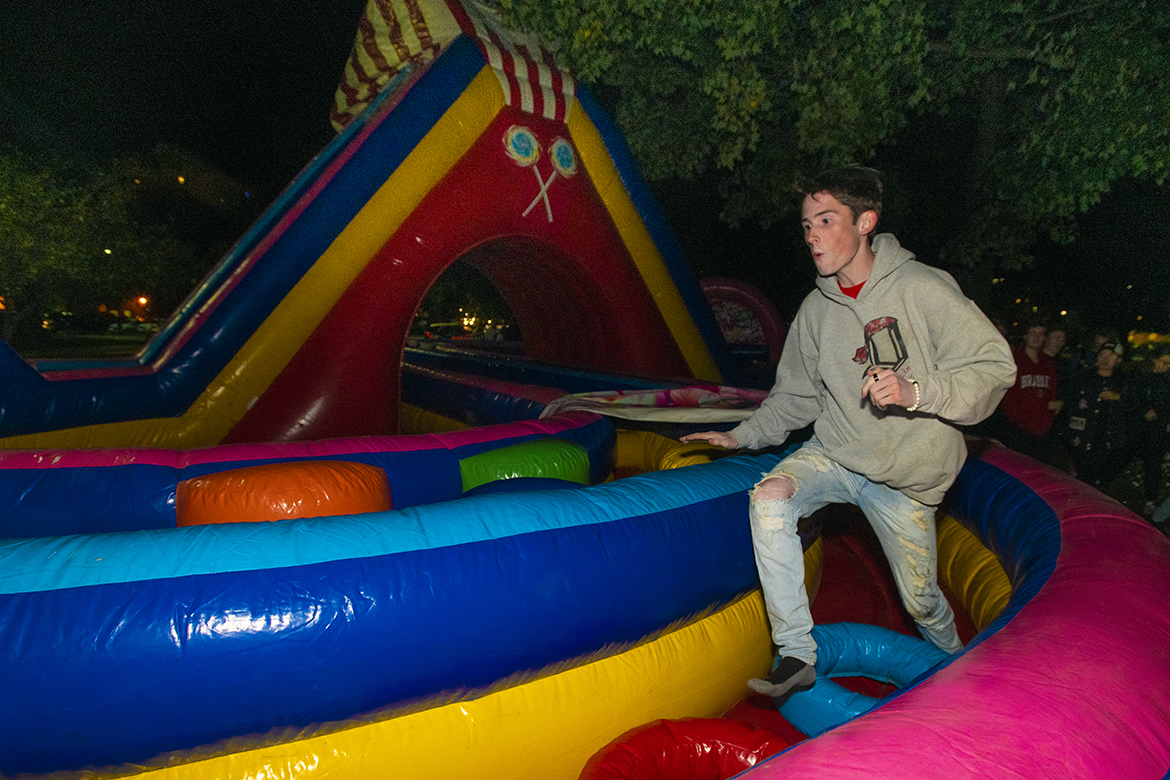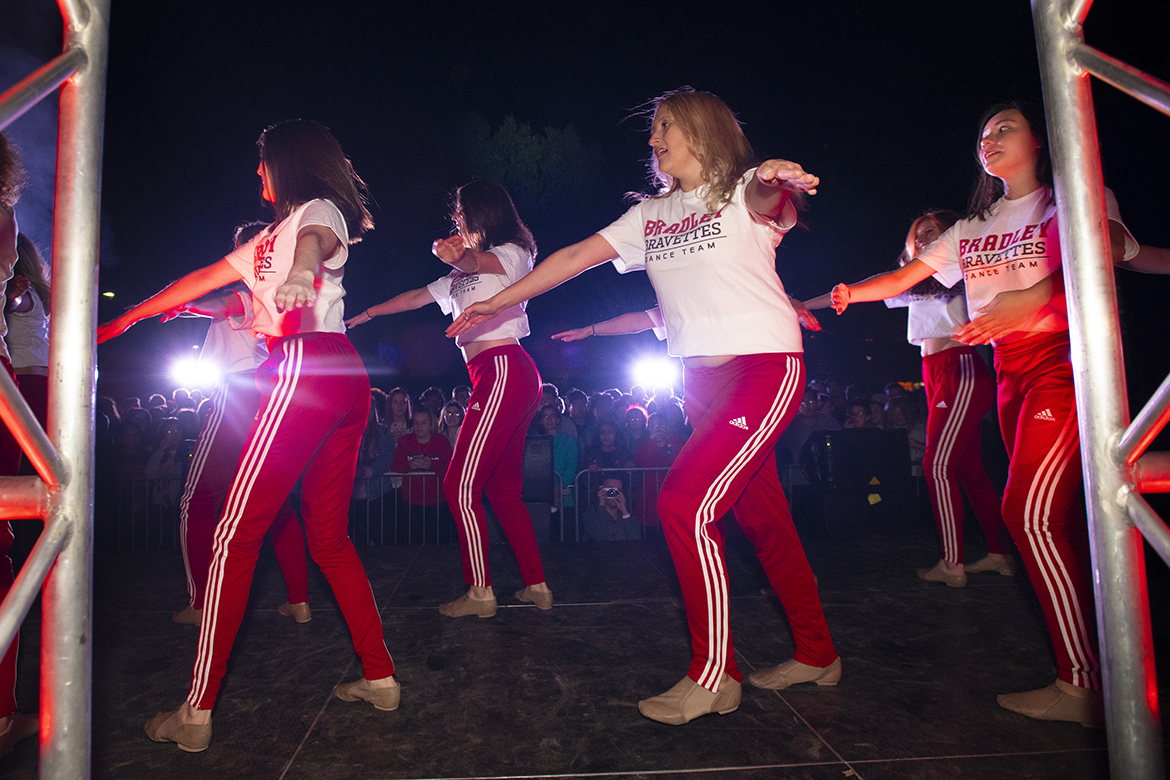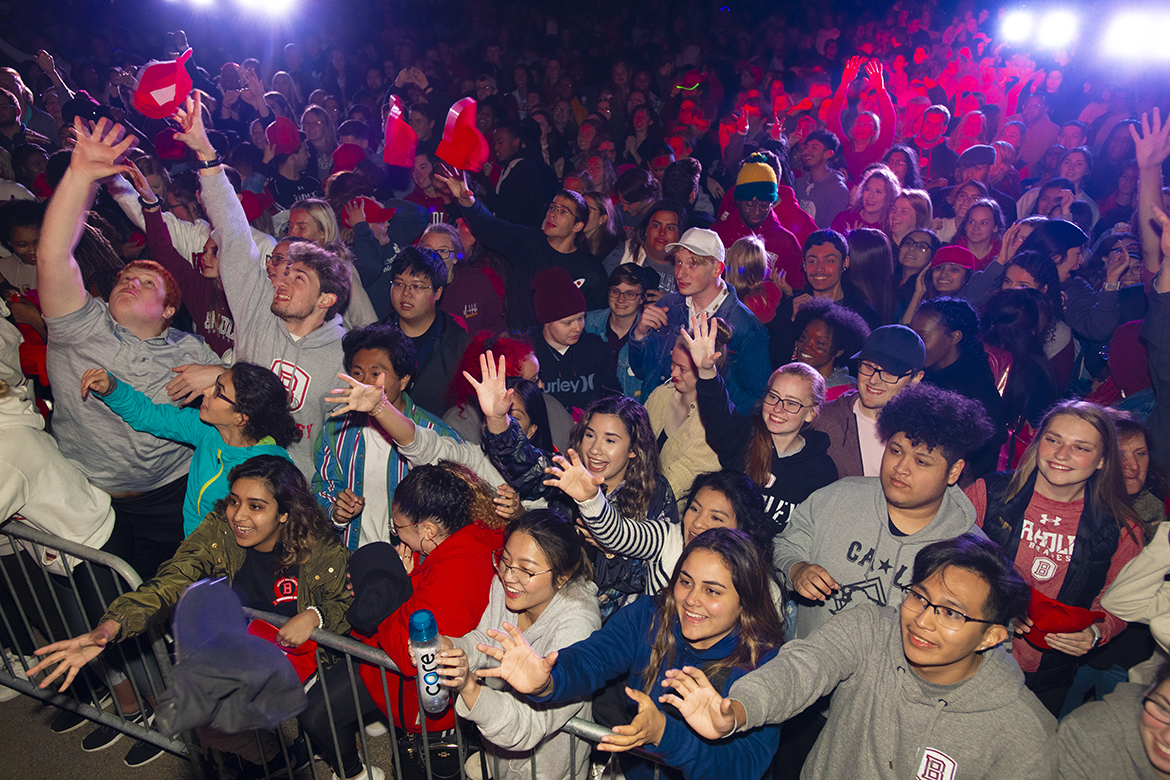 Theatre Production
"Peter and the Starcatcher," the Tony Award-winning musical prequel to the Peter Pan story based on the book by Dave Barry and Ridley Pearson ran the first week of October on the Hartman Center stage.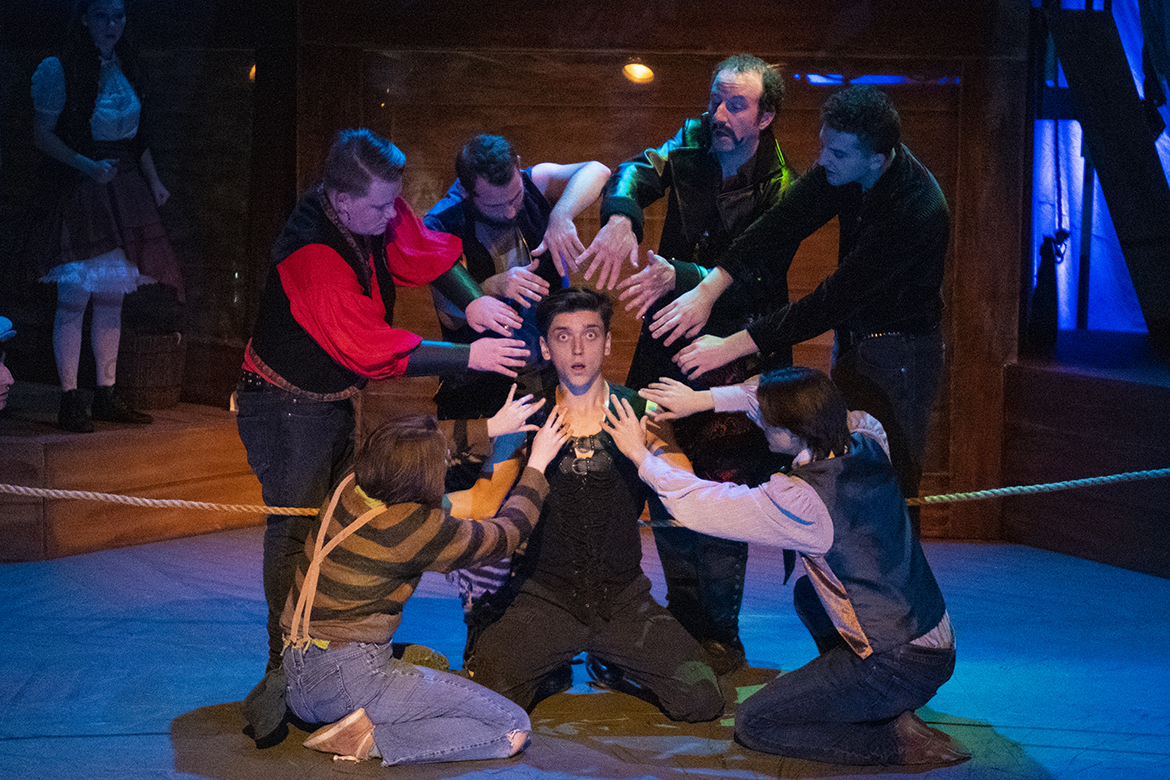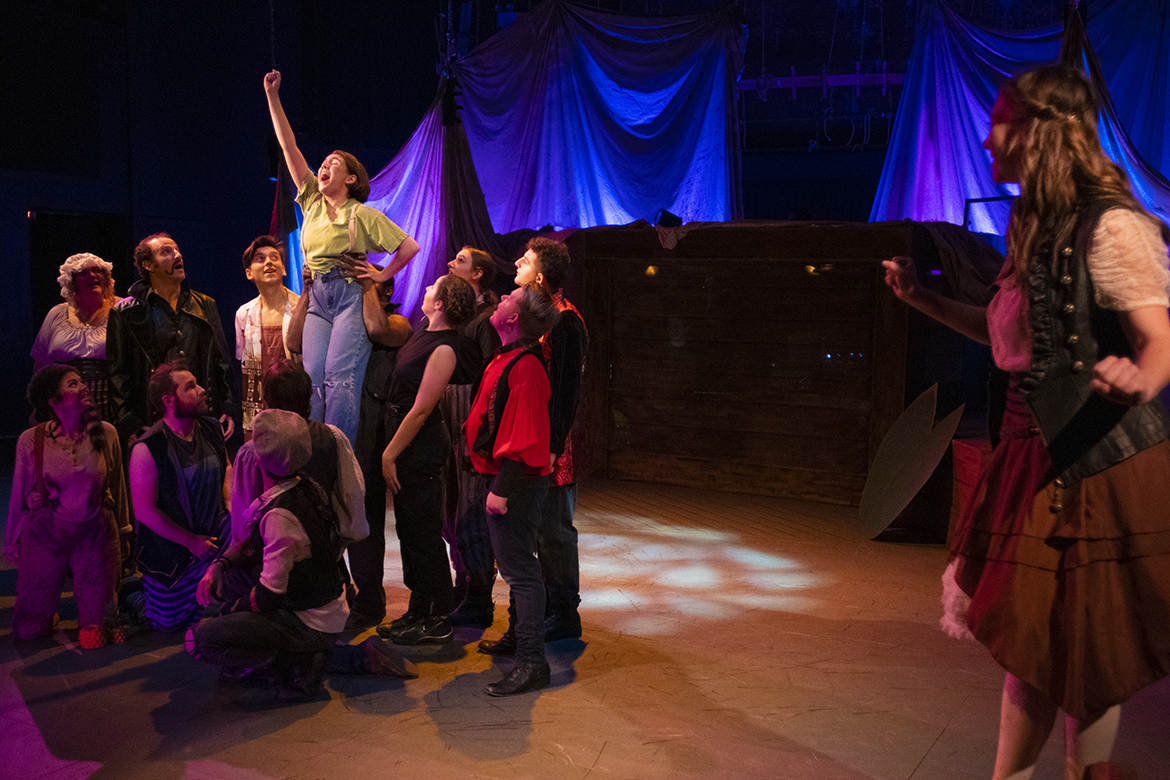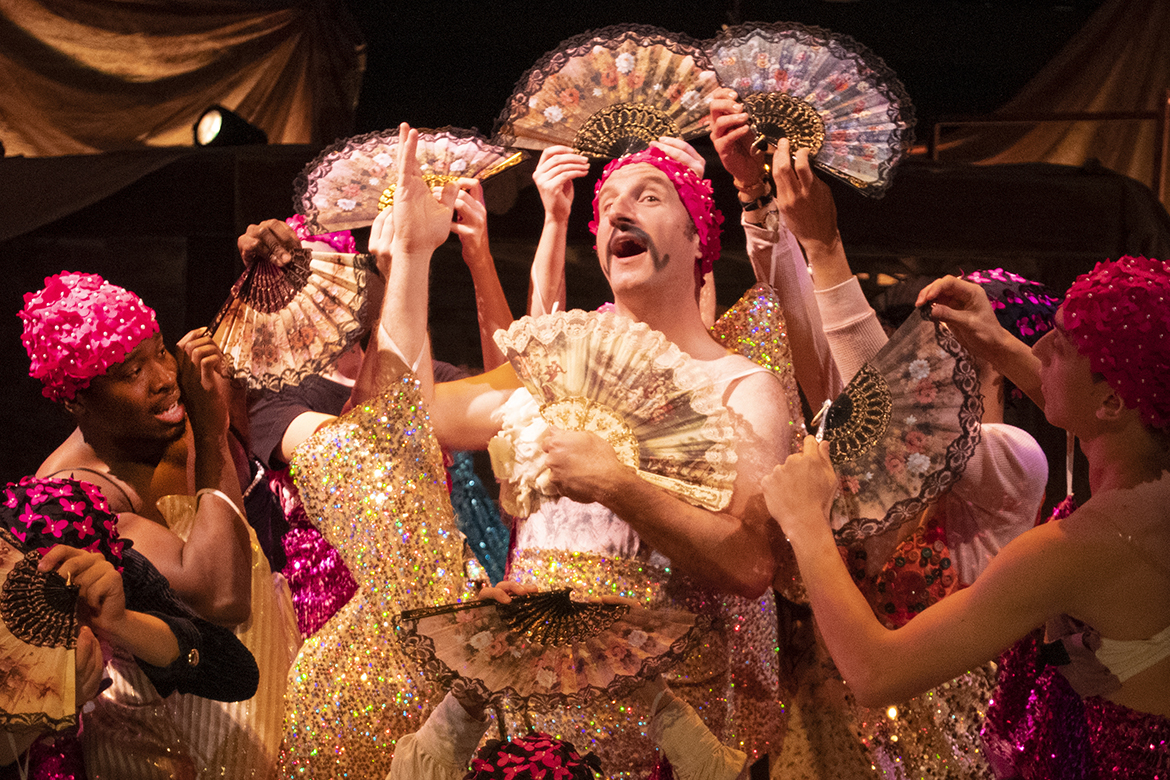 Pumpkins on the Quad
A little Bradley love carved into a Jack o' lantern by Westlake Hall.
Turned into Snow on Hallowe'en
The pumpkins got a frosty white hat from a few inches of snow, in time for a wintry trick or treat!