Best of Campus: March
Before the coronavirus impacted everyone's lives, there were a few events in early March: a well-deserved welcome home for the Braves after winning the Missouri Valley Conference Championship; their interviews after learning the season was cancelled; the demolition of Jobst Hall; and an early move for students out of the residence halls. (All photos by Duane Zehr)
WELCOME HOME, BACK-TO-BACK CHAMPIONS!
The Braves won the Missouri Valley Conference Championship, defeating Valparaiso 80-66. The win earned them a repeat as conference chaps and a second consecutive spot in the NCAA tournament — later canceled by the COVID-19 global pandemic. The final two photos show senior Darrell Brown (top) and senior Koch Bar (bottom) being interviewed after learning about the tournament cancellation.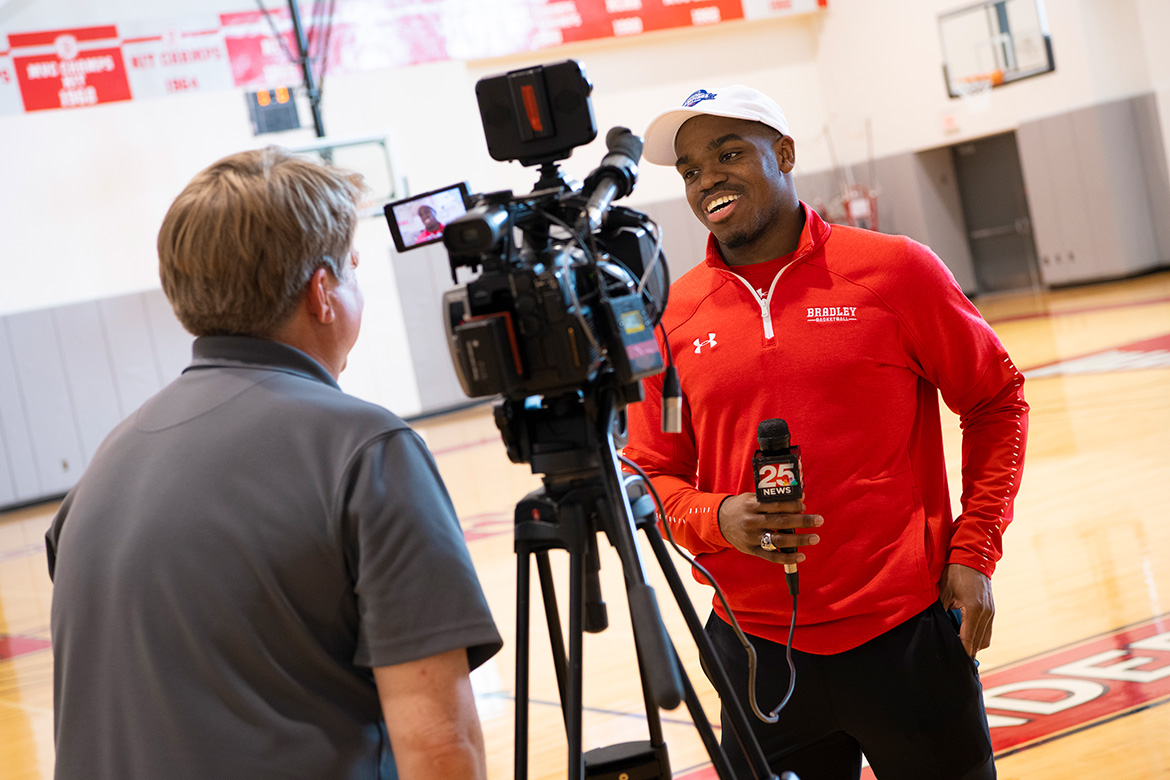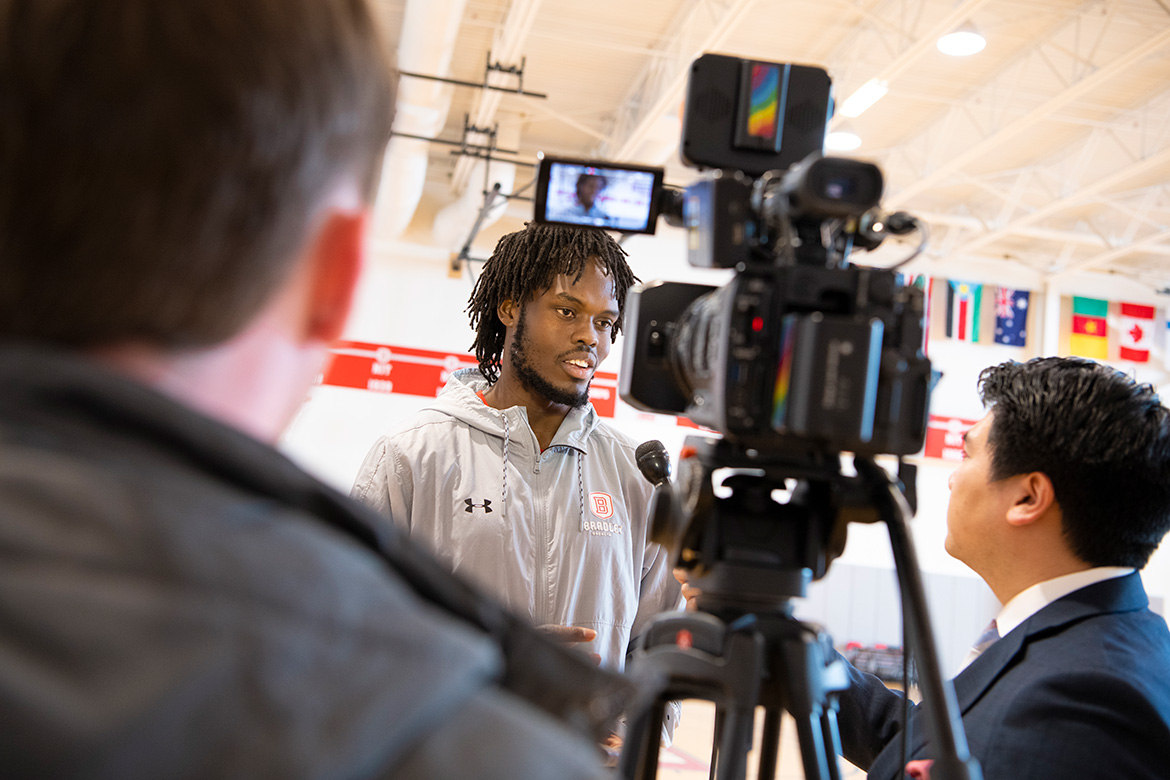 BYE, BYE JOBST
Demolition began on Jobst Hall this month.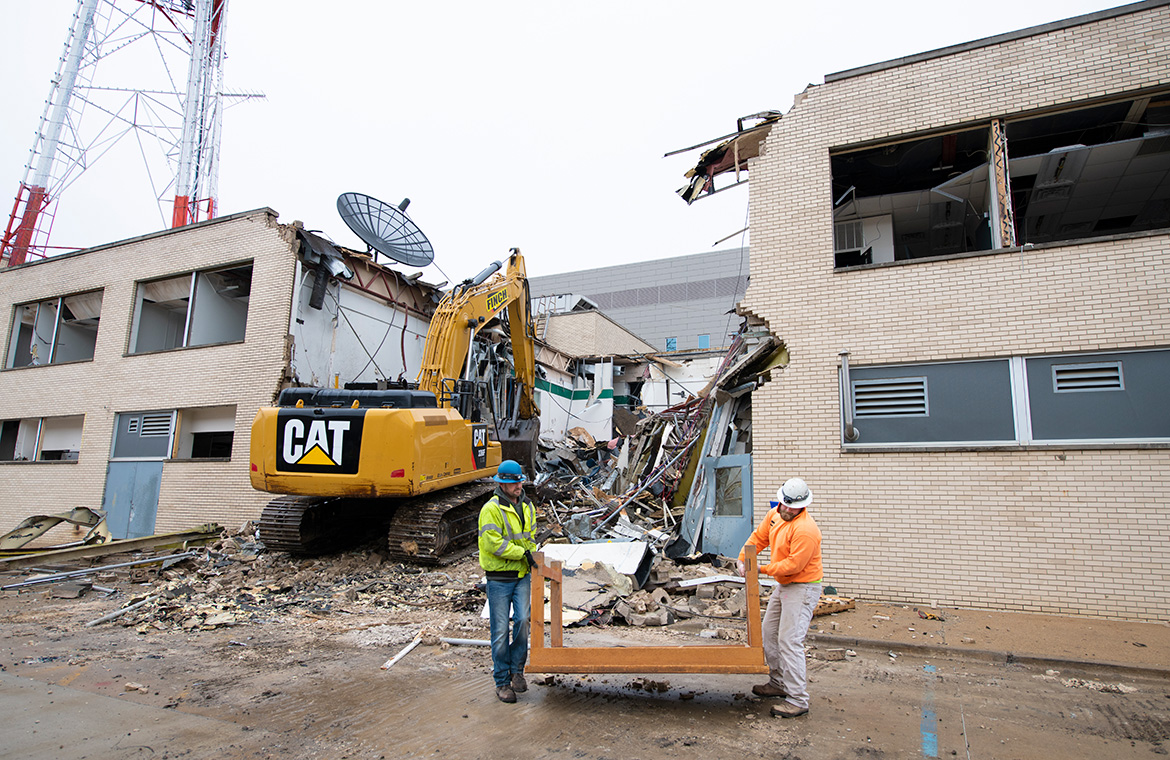 AN EARLY FAREWELL
Sadly, the global pandemic forced the closure of residence halls and an early move out for students.