The Peoria NEXT Innovation Center turned 10 years old this week. The public, University officials, tenants and regional leaders celebrated the milestone at an open house at the facility.
The Innovation Center is a brick and mortar facility that nurtures an entrepreneurial environment enabling success through shared knowledge and resource collaboration. It serves as a catalyst in the development of technology based entrepreneurial businesses with a goal to enhance the diversification of the Greater Peoria economy and the establish of an epicenter for the entrepreneurial community.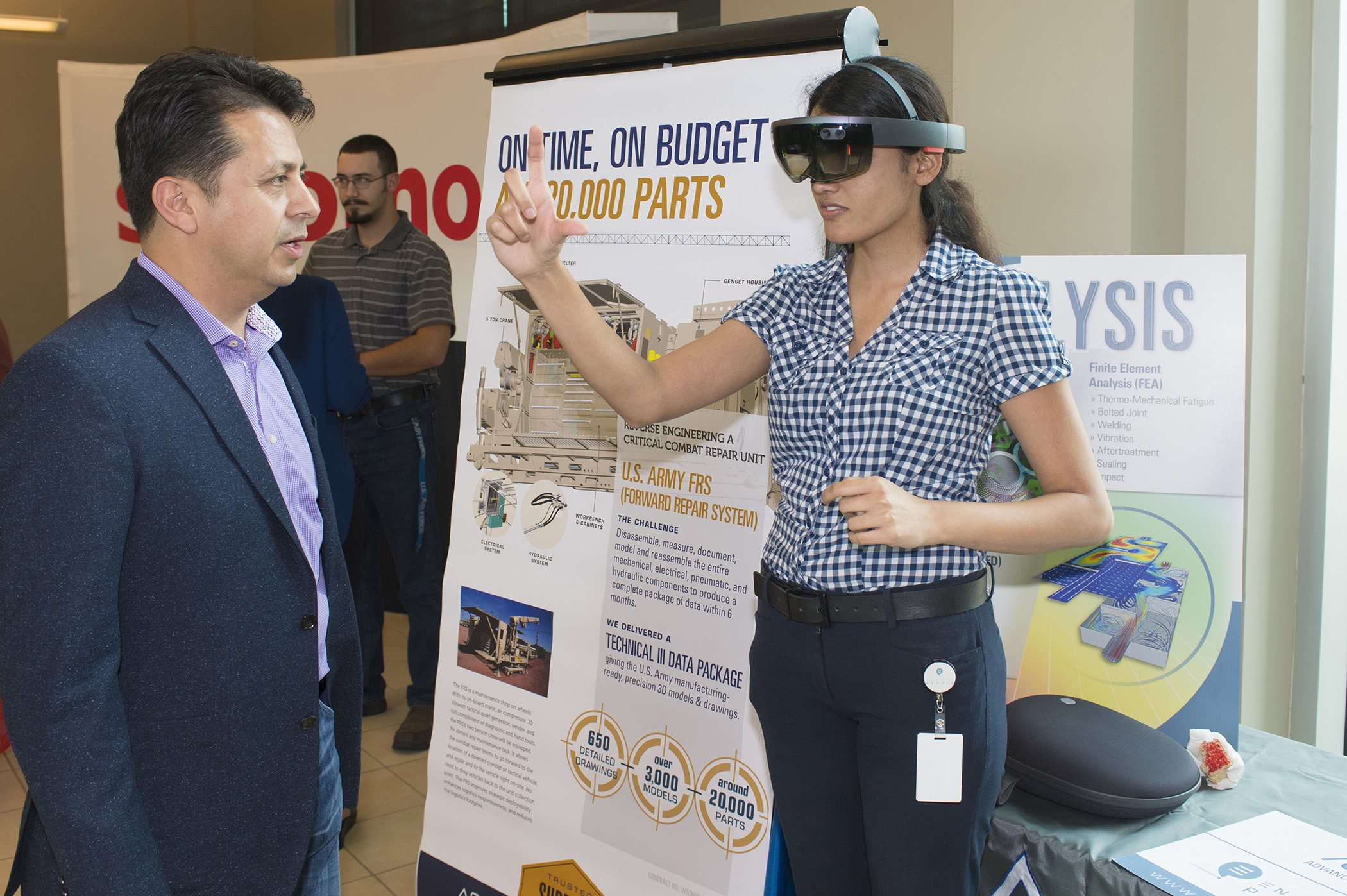 Peoria NEXT tenant Jim Montelongo showcases his work to guests.