Public Relations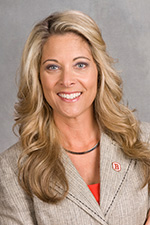 Ms. Renee Charles
Executive Director of Public Relations & University Spokesperson
Comstock Hall
(309) 677-3260
rcharles@bradley.edu
Renee Charles joined Bradley University as the Executive Director of Public Relations and University Spokesperson in July 2013. She oversees campus and community relations including, internal campus communications, media relations, presidential speech writing, crisis communications and more.
Ms. Charles received a B.S. in in English/Journalism from Western Illinois University where she also studied Communications and Broadcasting. She has received numerous community awards for her communications work including "25 Women in Leadership" in 2013, "Ten Outstanding Young Professionals of Illinois" in 2012, "YWCA Julia Proctor White Arts, Communication & Media Award" in 2011 and "40 Leaders Under 40" in 2010.
She is a member of the Board of Directors for Goodwill Industries of Central Illinois, member of Quest Charter Academy Development and Marketing board, past member of Peoria Symphony Orchestra Board of Directors and volunteers on numerous community organizations and committees.
Charles was named Miss Illinois USA in 2000. Prior to Bradley, she was the Director of Public Affairs for The Heartland Partnership and spent more than a decade as a television news anchor and reporter.