Biography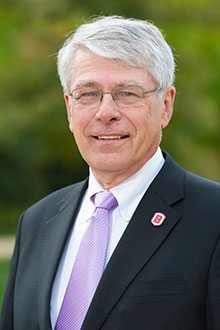 Gary R. Roberts graduated from Bradley University in 1970 with a Bachelor of Arts degree in economics and minors in history and speech. He received his J.D. in 1975 from Stanford University. He is considered one of the foremost sports law experts and scholars in the country. He is Dean Emeritus and was the Gerald L. Bepko Professor of Law of the McKinney School of Law at Indiana University in Indianapolis, where he served as Dean from 2007–13. Prior to that, he spent 24 years at Tulane University Law School serving as Vice Dean, Deputy Dean, and the Sumter Davis Marks Professor of Business Law. He was also the Founder and Director of the first sports law program in the United States while at Tulane. After graduating from Stanford Law School, he clerked for Judge Ben Duniway of the U.S. Court of Appeals for the Ninth Circuit in San Francisco for a year before going into private practice with the law firm of Covington & Burling in Washington, D.C.
Roberts has continued to practice law part-time throughout his academic career with a focus on antitrust and sports law. He has been a frequent commentator on broadcast and in print media on sports-related legal and business issues. He was the on-air legal analyst for the NFL network and a lead analyst for other national media outlets during the National Football League lockout in 2011. He has testified before congressional committees on nine occasions on sports matters.
While a student at Bradley, he was an active member of the debate team, one of the four members of the five-time undefeated College Bowl Team, and he was actively involved in student government, being president of his sophomore class, student-body treasurer during his junior year, and a member of the student supreme court his senior year.
Roberts' wife, Donna Carr Roberts, is a former corporate marketing executive and an award-winning artist specializing in oils and watercolors. He has one adult son who lives in New York. He enjoys golf, traveling and doing arbitration work in sports disputes. He is a passionate animal lover and has worked actively on the board of directors for the Indianapolis Humane Society for the past several years.