Visiting Speakers
In order to become a leader you have to learn from leaders. That's why the Institute invites national, state, and regional public servants to Bradley's campus. Every year distinguished speakers come to Bradley to offer students and the Peoria community the rare opportunity to hear about and benefit from their experience and insights.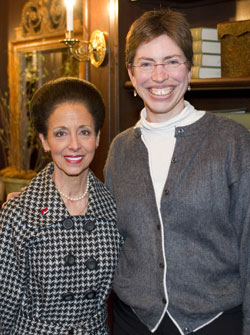 Illinois Lieutenant Governor Sheila Simon (right) visiting Bradley to celebrate women in leadership and Bradley President Joanne Glasser (left)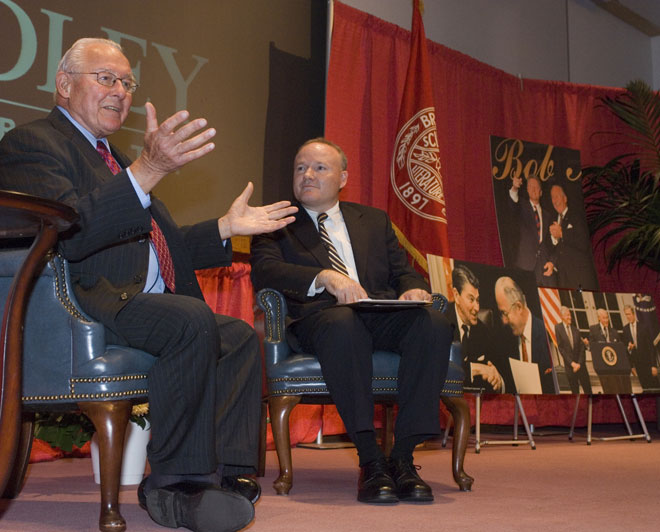 Former House Minority Leader and Bradley alum Bob Michel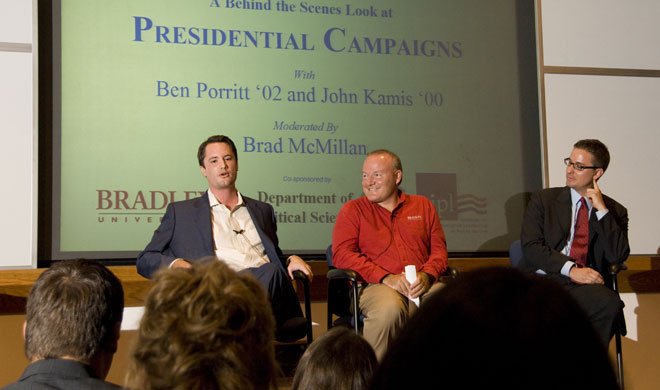 Alums Ben Porritt '02 and John Kamis '00 offer an inside look at the 2008 Presidential election-from opposing campaigns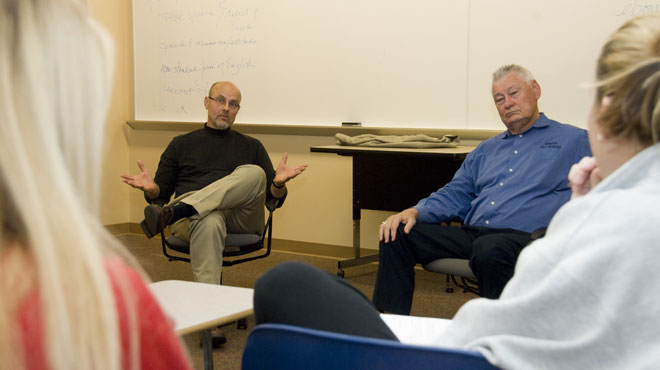 State Senators Dave Koehler and Dale Risinger
David Axelrod, Former Senior Advisor to President Obama, interacts with Bradley students.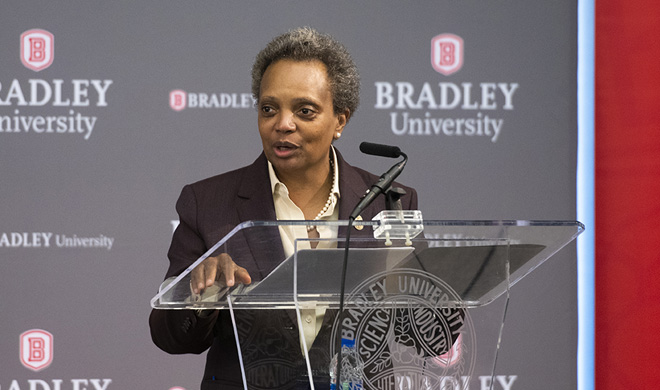 Chicago Mayor Lori Lightfoot speaks to a packed luncheon at the Alumni Center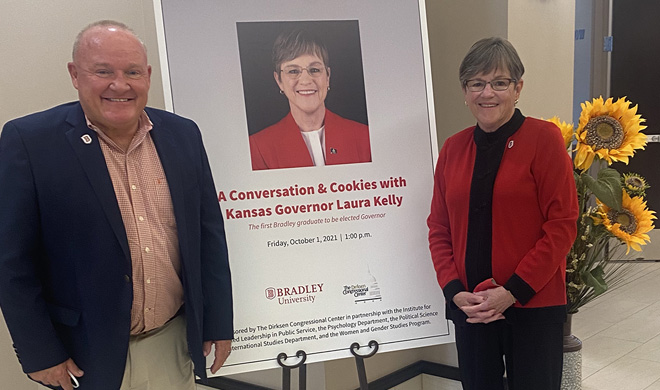 Kansas Governor Laura Kelly, the first Bradley alumna to be elected governor, speaks to Bradley students during Homecoming week.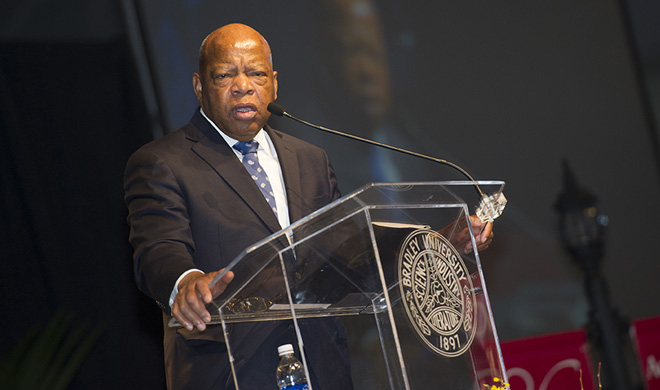 Congressman John Lewis speaks to Bradley students to celebrate the 50th anniversary of the 1964 Civil Rights Act.