Wendy Schweigert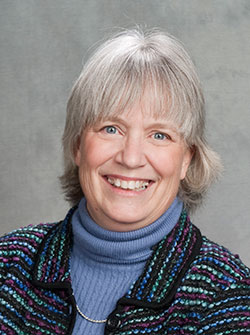 Associate Professor
Bradley Hall 77
(309) 677-2581
wendy@bradley.edu
Ph.D., Experimental Psychology, Ohio University
Biography
Wendy Schweigert has been a member of the faculty at Bradley University since 1987. Her research interests are in Environmental Psychology (the interaction of people and the space around them), especially the overlap between Environmental and Cognitive Psychology as well as predictors of Environmental Attitude. She lives in a small farming community with her husband and two children where they have a large garden, a number of cats, a few llamas, and honeybees.
Teaching
Dr. Schweigert teaches Research Methods, Statistics, Cognitive Psychology and Environmental Psychology. She especially enjoys guiding students to think like psychological scientists. In addition to her courses, Dr. Schweigert supervises honors theses in her areas of expertise as well as a small cadre of student research assistants who work on projects in Environmental Psychology.
Scholarship
Dr. Schweigert has authored a number of scholarly presentations, publications, and textbooks. Presently, her textbook Research in Psychology: A Handbook is in its 4th edition.
Service
Dr. Schweigert is presently associate chair of the Department of Psychology. Dr. Schweigert is also the LAS Student Success Coordinator and Faculty Lead on Student Success and Advising for the University.