Catherine Lawless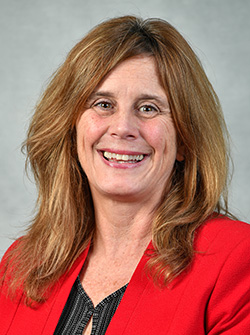 Associate Director
Business and Engineering Convergence Center Executive Education Suite 1130
(309) 677-3900
clawless@bradley.edu
Master of Science in Education, Counseling and Development (Purdue University, 1990)
Bachelor of Arts in Psychology and Movement Sport Science (Purdue University, 1988)
Biography
Catherine joined Continuing Education in 2013. Her work focuses on the Osher Lifelong Learning Institute (OLLI); she serves as the staff liaison for OLLI's Curriculum Committee, Study Group Committee, and Membership Committee. She is also the Director for Bradley's World of Wonder program.
Her prior experiences include teaching as an adjunct at Illinois Central College, and working in advising and counseling at Western Wyoming College and Purdue University.
Catherine has presented program information at regional and state level conferences, is a National Certified Counselor, and certified health and wellness coach. She is also a graduate of the Peoria Area Chamber of Commerce Community Leadership School.