Susan Galloway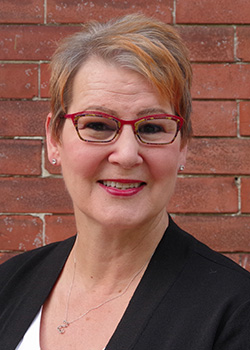 Biography
Susan Galloway joined Bradley University staff in June of 2022 in the role of Administrative Support for the Department of Art & Design.
Susan brings extensive professional experience from a career of working in Business & Sales Management roles. She also brings her passion for working with others to grow and develop their full potential.
She is an avid amateur photographer, which is what drew her to the Department of Art and Design at Bradley. She has lived and traveled all over the Western United States searching for great scenery to photograph.
Outside of Bradley, her interests are spending time with her husband, cooking, baking, and working on their historic Moss Avenue home.