Gary Will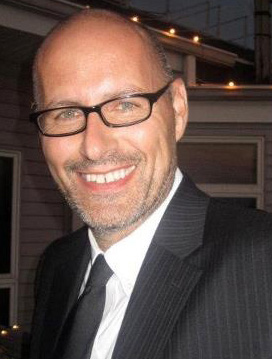 Biography
Gary Will joined the Bradley University art faculty as Assistant Professor of Art/Graphic Design in 2000. With substantial background experience in publication design at Pergamon Press in Oxford, UK, followed by advertising, marketing and brand design at two agencies in Manchester, UK, his diversity and broad exposure has provided an international perspective within theDepartment of Art and Design graphic design program. This is continually reinforced through biannual visits to London, UK, to teach a Creative Strategy course via Bradley University's extremely successful Study Abroad program.
Gaining full tenure and promotion to Associate Professor in 2004, Gary was also recipient of The Caterpillar Inc. New Faculty Achievement Award for Teaching in 2002, recipient of the Mental Health Educator of the Year Award in 2004 and nominated for an ArtsPartner of the Year Award in 2007 for his continual collaborative design projects with the community. In the summer of 2009 Gary was the subject of a WEEK News 25 'Postcards from Home' television feature. In 2015 he was the recipient of the Faculty Achievement Award for Excellence in Teaching, and in 2016 was promoted to Full Professor, closely followed by taking over as Chairperson of the Department of Art and Design.
Emphasis on the creative thought process and problem solving, particularly in the area of brand experience, is key to the delivery/approach of both his teaching and professional work. In addition to being a professional graphic designer and consultant, Gary was also co-author of a book entitled Graphic Design Portfolio Strategy (Prentice Hall). He is a practicing artist (time permitting!), and his work has featured in several group and solo exhibitions, including a photography exhibition of documented images from a sabbatical trip to the remote Sateré Mauwé tribe based along the Brazilian Amazon. Examples of these photographs, other examples of his art work, plus a wide variety of professional and student graphic design projects are available on the website at the top of this bio.