Cory Barker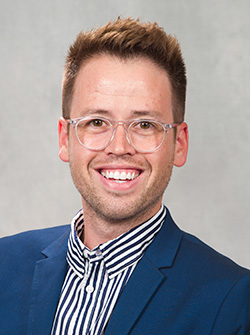 Assistant Professor, Journalism
Caterpillar Global Communication Center 307
(309) 677-4262
cabarker@bradley.edu
Biography
Dr. Cory Barker is an Assistant Professor in Journalism in the Department of Communication. He earned his Ph.D. in Communication and Culture from Indiana University in 2018, a M.A. in Popular Culture from Bowling Green State University in 2012, and a B.A. in Journalism from Indiana University in 2010.
His research interests focus on the intersections between "old" and "new" media, including how television networks and film studios utilize social media platforms in their various promotional and production processes and how the Silicon Valley ethos has made its way to Hollywood through companies like Netflix, Facebook, and Twitter. He is the co-editor of three books, The Age of Netflix (2017), Arrow and Superhero Television (2017), and Mapping Smallville (2014). His work has also appeared in From Networks to Netflix: A Guide to Changing Channels (2018), Television and New Media, and Transformative Works and Cultures.
Outside of academia, Dr. Barker works as a culture writer and critic, where his writing has appeared in The A.V. Club, Complex, TVGuide.com, TV.com, and Vox.