Jiang Liu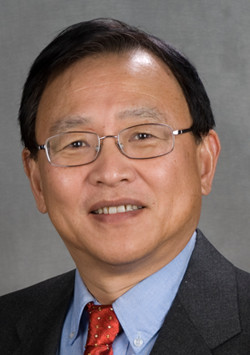 Professor
Bradley Hall 177
(309) 677-2386
jiangbo@bradley.edu
Ph.D., Systems Science and Mathematics, Washington University in St. Louis
Biography
Dr. Liu received his Ph.D. from Washington University in St. Louis in June 1985. Currently, he is a professor of computer science and information systems at Bradley University. Dr. Liu also worked as a visiting senior systems analyst in fall 1995 at Corporate Information Services, Caterpillar Inc., Peoria, Illinois; as a visiting professor in fall 2002 at Institute of Systems Science, Chinese Academy of Science, Beijing, China; and as a visiting professor in fall 2009 at State Key Software Engineering Lab, Wuhan University, China.
Teaching
Dr. Liu's main teaching areas are computer networks, operating systems, computer security, and web development technologies.
Scholarship
Dr. Liu has published more than seventy refereed journal and proceeding papers in the areas of computer networks, client/server and distributed computing, object-oriented technologies, web technologies, operating systems, databases, software engineering, and linear and nonlinear control systems. He has received more than thirty research grants, including two research grants from National Science Foundation for network computing and Internet2, five research grants from Caterpillar Incorporation for distributed computing, and two instruction improvement grants from Microsoft.
Service
Dr. Liu has served as a graduate coordinator in the Department of Computer Science and Information Systems since 1994. He is a member of the executive committee of the graduate faculty, Graduate School and is a University senator. Currently, he is an associate editor/editor-in-large for the Journal of Control Theory and Applications.