Ethan Ham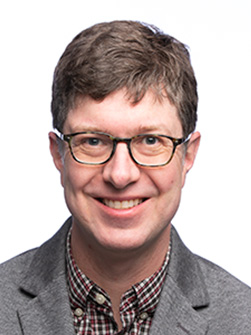 Associate Dean for Strategy & Innovation, Slane College of Communications & Fine Arts; Chairperson, Department of Interactive Media; Professor, Game Design
Caterpillar Global Communication Center 200
309-677-4519
eham@bradley.edu
Biography
Ethan Ham has been teaching game and media development in higher education since 2004. Prior to entering academia, Ethan worked in the computer game & media industry as a game designer, programmer, and producer. He has helped develop games that have garnered numerous awards including E3 Game Critic "Best Simulation Game," the Academic of Interactive Arts & Sciences "Best Massively Multiplayer Game," and Game Industry News "Online Game of the Year." His book,Tabletop Game Design for Video Game Designers, was published by Focal Press in September 2015.
Ethan's interactive media artwork has been commissioned by Turbulence.org and Rhizome.org and has been exhibited at the PS122 Gallery (New York, NY), the Sculpture Center (New York, NY), The National Portrait Gallery (Canberra, Australia), The Museum of Contemporary Art of Vojvodina (Novi Sad, Serbia), and on the websites of The Museum of Graphic Arts (Machida City, Japan) and The Museum of Contemporary Art (Badajoz, Spain).
His websites can be found at www.ethanham.com and www.funmines.com.