Erik Braun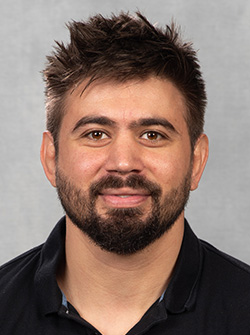 Biography
Dr. Braun was born and raised in Riverside, IL, a suburb of Chicago. Dr. Braun's professional background includes community mental health and substance abuse counseling from an existential and rational-emotive behavioral therapy (REBT) perspective. His interests also include spirituality, multi-culturalism, and mindfulness. Dr. Braun has experience in community agency, university, and residential settings.
Teaching
Dr. Braun teaches mental health counseling courses, including pre-practicum, career planning, ethics, among other topics.
Scholarship
Dr. Braun's research interests include multicultural issues, especially gender identity and spirituality. His work has been published in several journals and has included the topics of gender identity, multicultural issues in supervision, and counselor education.
Service
Dr. Braun is a member of the American Counseling Association and the Association for Counselor Education and Supervision. He has also served on the editorial board for the national journal, Couneslor Education and Supervision (CES) since 2016. Currently, Dr. Braun also serves as a coach for Bradley's Grappling & Jiu-Jitsu Club.