Erik Braun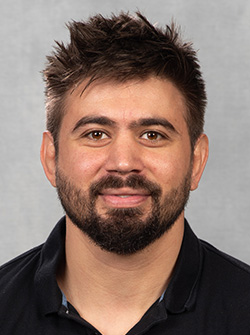 Assistant Professor
Westlake Hall 338
(309) 677-2430
ejbraun@fsmail.bradley.edu
Ph.D. Counselor Education & Supervision – Old Dominion University
M.A. Counseling – Bradley University
B.S. Psychology – Bradley University
Biography
About (tells a story of your professional journey): After I completed my Ph.D. in 2013, I traveled to Iceland with my college friends, and I was walking on a glacier in Skaftafell when I received a call with a job offer to teach at Northwestern State University of Louisiana, where I earned tenure in 2019. I grew homesick for the Midwest, and when I did, it was fortuitous that Bradley posted a job opening for an Assistant Professor position in the very same program that trained me. In 2021, I interviewed and was offered the job starting the fall semester. I am honored to be here.
Teaching
A few of the courses I teach include: Group counseling, Pre-practicum, Intro to Counseling, Career Counseling, and Group Counseling, to name a few.
I try to provide experiential activities and to lead rich discussions that make the information in the textbooks come to life by challenging students to apply the principles to their own lives through self-reflection.
Scholarship
My scholarly work includes a number of papers on counseling supervision and multi-cultural considerations in counseling supervision. I have also completed studies in other areas such as: hegemonic masculinity, scholarship motivation in higher ed faculty, and anxiety and resilience responses to the COVID-19 pandemic. Currently, I am writing two articles: one on the use tarot in counseling, and another on the parallels between martial arts and counseling.
Service
Editorial Board Member for Counselor Education & Supervision (National Journal)
Committee Member on the Graduate Studies Council
Part-time Coach for the Bradley Grappling and Jiu-Jitsu Club
Licensures and Certifications
National Certified Counselor (NCC)