Rose Aucoin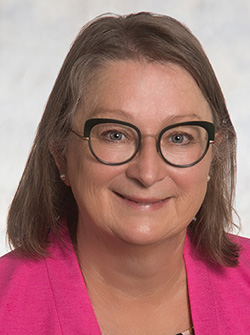 Biography
Dr. Aucoin holds a doctoral degree in counselor education and supervision. She is a licensed clinical mental health counselor and a licensed clinical addictions specialist in the state of North Carolina. Dr. Aucoin earned a Master Addictions Certification, and is a National Certified Counselor. She has worked as a mental health and addictions counselor and has treated clients with a variety of mental health concerns as well as clients with co-occurring disorders. She has supervised master-level students in practicum and internship experiences.
As a counselor educator, Dr. Aucoin has taught both theoretical and experiential coursework. Her research agenda focuses on addiction, counselor education, and preparing students to serve the needs of all clients in society at large.
She believes it is important to be prepare students with the attitudes, knowledge, and skills needed to serve and advocate for diverse clients. This involves providing students with didactic instruction, experiential activities, and modeling advocacy approaches so that students learn to be competent research practitioners. Her approach to teaching is a social approach where her and her students learn together in an atmosphere of support and respect. Dr. Aucoin has presented both locally and internationally on topics related to teaching, supervising, and counseling.