Deitra Kuester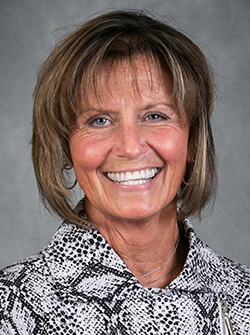 Associate Professor
Westlake Hall 240
(309) 677-3267
dkuester@fsmail.bradley.edu
Ph.D., Special Education, Director of Special Education, Purdue University
M.S., Special Education, Butler University
B.A., Learning Behavior Specialist, Computer Education, Purdue University
Teaching
Dr. Kuester joined the faculty at Bradley University in 2006. Prior to joining Bradley, she was a part-time Adjunct Professor at Purdue University, Indiana University-Purdue University (Indianapolis, IN), Butler University and the University of Indianapolis. She teaches undergraduate and graduate level courses related to characteristics, methods, and legal aspects that govern classroom management, individuals with behavioral, learning and/or developmental disabilities, and Individual Education Program development. Dr. Kuester's kinesthetic, experiential learning philosophy and public school teaching experiences K-12 permeate course development for preservice teacher preparation.
Scholarship
Dr. Kuester's research targets inter- and multidisciplinary innovation of technology that supports successful inclusion of all learners. This focus manifests itself in areas such as: autism and Socially Assistive Robots (SAR), experiential and discovery learning, teacher preparation and collaboration between special education majors and secondary majors (science, family and consumer science, English), patents, and strategies and evidence-based practices. Both qualitative and quantitative analyses are utilized in Dr. Kuester's work.
Service
Dr. Kuester strives to establish inter- and multidisciplinary partnerships with colleagues, community members, parents and service providers that allow enrichment and engagement opportunities across the curriculum. She is an elected associate fellow of the Teaching Academy at Purdue University and continues to serve as a resource to teachers, parents and colleagues. Dr. Kuester chairs several University committees, is an active member of the community and serves on organization boards and committees, such as Easter Seals and Mainstream Connections.