Twila Lukowiak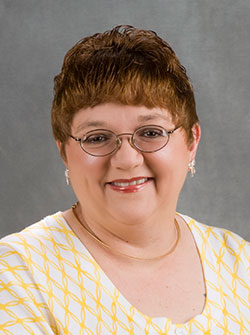 Assistant Director of Undergraduate Programs, Associate Professor
Westlake Hall 248
(309) 677-2522
tlukowiak@bradley.edu
Biography
Formerly from Texas, Dr. Lukowiak's passions include her family, teaching, and researching strategies to better teach students with emotional and behavioral disorders. She feels extremely honored to be at Bradley University.
Teaching
One of Dr. Lukowiak's continuing goals at Bradley University is to provide her students with the knowledge, encouragement, and foundation they need to become exceptional professional educators. She also strives to teach them that learning is a life-long process that does not end once they graduate. She will continue to utilize her students' feedback as a tool to assist her in improving her own teaching. In order to better serve the students at Bradley University, she will continue to collaborate, discuss, and learn from her colleagues concerning research-based teaching strategies for students in higher education. She will also continually develop her own knowledge and expertise in the field of special education. Having the responsibility of teaching the educators of tomorrow is a meaningful and momentous responsibility that she takes extremely seriously.
Scholarship
Dr. Lukowiak's research interests include the following:
Behavioral and academic strategies designed to more effectively teach students with emotional and behavioral disorders (EBD).
Methods of assisting parents / guardians of students with EBD in providing positive behavioral interventions and appropriate consequences to their children in the home setting.
Reasons why special education behavioral teachers leave the profession or seek other teaching assignments.
Supports that special education / general education teachers need in order to more effectively teach students with EBD.
Investigating how the Instructional Practices Inventory (IPI) can be used to improve teaching effectiveness in terms of student engagement in today's college classrooms.
Service
Dr. Lukowiak values providing service to Bradley University and the community. She has served on numerous committees at Bradley and has been fortunate to provide service to the following extraordinary organizations:
Heart of Illinois Special Recreation Association
American Red Cross
In2 Books
Manual Talent Development High School