Christie Nelson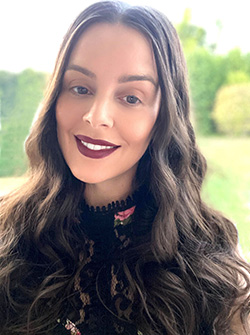 Licensures and Certifications
Dr. Christie Nelson is an Assistant Professor of Counseling at Bradley University. Christie holds a Ph.D. in Counselor Education and Supervision from the University of North Carolina at Charlotte, an M.A. Ed.S. in Mental Health Counseling from Gardner-Webb University, and is a Licensed Clinical Mental Health Counselor Supervisor in the state of North Carolina.
Christie has a wide range of clinical experience providing counseling, supervision, and case management in the areas of mental health, addictions, and developmental disabilities in hospital, outpatient, residential, and community settings.
Christie teaches mental health counseling courses, such as theories, assessment and treatment, grief and loss, ethics, practicum, and internship, among other areas. She is a member of the American Counseling Association and has served as president of the Gamma Alpha Omega Chapter of Chi Sigma Iota and secretary of the North Carolina Counseling Association.
Christie's research interests include contemplative practices, meditation, spirituality, and spiritual intelligence. She enjoys teaching, supervising students, and mentorship. In her free time, Christie finds joy in walking, meditating, travelling, spending time with friends and family, and conducting genealogical research.