Haoran (Shawn) Zheng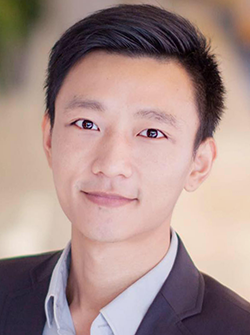 Assistant Professor of Management Information Systems
Business and Engineering Convergence Center 3148
(309) 677-2267
hzheng@bradley.edu
Ph.D. of Information Systems and Business Analytics, Florida International University
M.B.A, Florida International University
B.S in Business Administration, Kennesaw State University
B.S in International Economics, North China University of Technology
Biography
Shawn Zheng joined Bradley University as an assistant professor in 2018, the same year which he completed his Ph.D. in Information System and Business Analytics at Florida International University Chapman Graduate School.
Teaching
Experience in teaching Application of Quantitative Methods in Business and Database Applications.
Scholarship
Dr. Zheng's research interests include social media, healthcare information systems adoption and integration, process changes, and data analytics.
Zheng, H. (2017). Affordances of Mobile Communal Referral Service, presented at Americas Conference on Information Systems (AMCIS 2017), Boston, MA.
Kolotylo, M., Zheng, H., Dahiya, R., Parente, R., "Information technology outsourcing and knowledge transfer: Achieving strategic alignment through organizational learning." International Conference on Knowledge Management and Innovation (ICKMI 2017), New York, NY.
Service
Reviewer for Information Systems Management Journal
Reviewer for International Conference on Information Systems (ICIS) 2017
Volunteer at Conference for Production and Operations Management Society (POMS) 2016, Orlando, FL
Member of Association for Information Systems (AIS), The Institute for Operations Research and the Management Sciences (INFORMS), Production and Operations Management Society (POMS), Decision Sciences Institute (DSI)