David Olds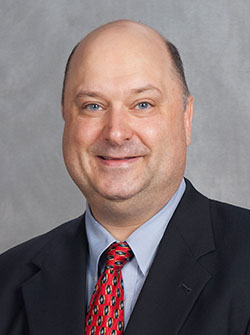 Associate Professor and Hospitality Leadership Program Director
Westlake Hall 340
(309) 677-3242
dolds@bradley.edu
http://www.bradley.edu/hospitality/
Ph.D., Foodservice & Hospitality Management, Kansas State University
M.S., Foodservice & Lodging Management, Iowa State University
B.S., Hotel, Restaurant, and Institution Management, Iowa State University
Biography
Dr. Olds is the Hospitality Leadership Program Director and a former chef with over 20 years of industry experience.
Teaching
Dr. Olds teaches classes in hospitality leadership, hospitality practices, and others for the program.
Scholarship
Dr. Olds' research interests include food safety, sustainability in hospitality, food defense, and hospitality education. More information can be found at: https://orcid.org/0000-0002-4854-2226
Service
Dr. Olds has served as the College of Education and Health Sciences (EHS) representative of the University's Sustainability Minor Committee, as a member of the University's Gender Equity Task Force, and as the EHS Liaison to the Turner School of Entrepreneurship & Innovation.