Bradford Brown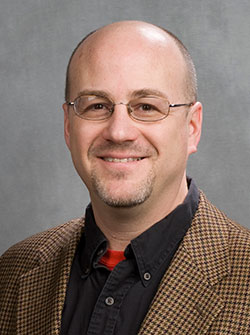 Associate Professor
Bradley Hall 351
(309) 677-4908
bb@bradley.edu
Ph.D., French History, University of California, Santa Barbara
M.A., European History, University of California, Santa Barbara
B.A., Social and Political Theory, Whittier College
Teaching
CIV 100 - Western Civilization
CIV 101 - Western Civilization, to 1600
CIV 102 - Western Civilization, from 1600
CIV 111 - Western Civilization and English Composition to 1600
CIV 112 - Western Civilization and English Composition from 1600
CIV 113 - Western Civilization and Fine Arts to 1600
CIV 114 - Western Civilization and Fine Arts since 1600
HIS 333 - Cross-Cultural Contacts: Rebel Saints, Pirates, & Slaves in the Atlantic World
HIS 337 - Modern World History: Non-Western Civilizations and Geography
HIS 341 - The French Revolution
HIS 342 - Europe, 1789-1914
HIS 343 - The Enlightenment
HIS 350 - Historical Methods
HIS 375 - The Holocaust
HIS 385 - Science, Technology, and Society
HIS 405 - Independent Reading in History
HIS 406 - Individual Study in History
HIS 451 - Research Seminar in European History
HON 100 - The Utopian Imagination
SOC 390 - Sociology of Globalization
SOC 420 - Critical Theory
Scholarship
Booklets & Reports
Articles
Reviews
Review of Mike Rapport, 1848: Year of Revolution, in History: Reviews of New Books 39, no. 2 (2011): 54.
Review of Corry Cropper, Playing at Monarchy: Sport as Metaphor in Nineteenth-Century France, in H-France Review 10, no. 105 (August 2010).
Review of William Fortescue, France and 1848: The End of Monarchy, in H-France Review 7, no. 4 (January 2007).
Review of Jill Harsin, Barricades: The War of the Streets in Revolutionary Paris, 1830-1848, in H-Net Reviews (December 2003).
Review of John M. Knapp, Behind the Diplomatic Curtain: Adolphe de Bourqueney and French Foreign Policy, 1816-1869, in H-France Review 2, no. 131 (December 2002).
Dissertation
"Kingship and the French Revolution of 1830: The Meaning of Royal Authority in Popular Political Culture and Orléanism," Phd dissertation, University of California, Santa Barbara, 1999, UMI 9956131.
Service
Faculty Advisor
History Club
Pi Gamma Mu, local chapter of the social science honors society
Phi Alpha Theta, local chapter of the history honors society