Brent Wiley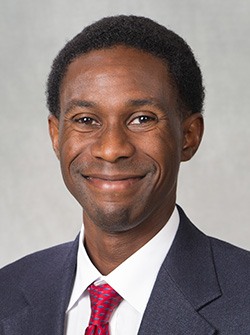 Assistant Professor, Animation
Caterpillar Global Communication Center 323
(309) 677-4148
bwiley@bradley.edu
Biography
Brent Wiley received a B.A. from the University of Kansas as well as an M.F.A from the Savannah College of Art and Design in Computer Animation. Preceding his academic career as a professor, Brent worked in animation based industries such as Multi-Media, Pre-Visualization, Commercials, Feature Film, and Game Cinematics. He worked primarily as a Multi-Media Artist and a Technical Artist in these industries for over a decade. Wiley was published in HDRI 3D magazine for an article covering RIB file generation from Softimage XSI for Renderman renderers. Brent Wiley is a member of the Association for Computing Machinery (ACM) as well as having served as an Advisory council member for the International Academy of Design and Technology in Nashville, Tennessee in 2008.
Having taught over 13 different courses in the media arts, Wiley has a proven commitment to the field, with sharp emphasis on facilitating student's learning and development for long term careers. As an instructor, he enjoys working one on one with students and helping them to realize their personal goals. A satisfying teaching experience for him is when a student has an "Aha!" moment and is able to grasp a concept and push it beyond its current boundaries. Professor Wiley has always enjoyed being an active studio artist, but testifies that collegiate instruction is a truly fulfilling part of his life. He feels that the greatest honor is having a chance to work with the artists at Bradley University.
Check out some of Brent's work here.