James Ryan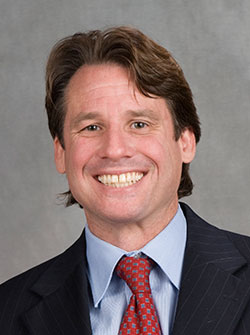 International Trade Specialist
Business and Engineering Convergence Center 1148
(309) 677-3647
jryan@bradley.edu
Biography
Jim Ryan, our International Trade Specialist, has a wealth of overseas experience and a passion for international trade. Jim, a native Peorian, received his BA from Stetson University in Florida and an LL.B from the University of Glamorgan School of Law and Finance in Wales. After completing his law degree, he received a diploma from the Institute on International and Comparative Law at Oxford University in England and then returned to the US to receive an LL.M in International and Comparative Law from the University of San Diego School of Law.
Jim has taught at colleges in Singapore and Malaysia and worked for San Jose-based technology firms in Asia, where he held positions in international contracts and negotiations, concentrating on foreign market entry and start-up operations in Southeast Asia, the UK and the US. He launched an import/export venture in 1997, expanding it to include retail operations in Kuala Lumpur in 2001 and Miami Beach in 2002.
Jim is the coordinator for the Foster College of Business Global Scholars Program and lectures in international business. He is currently involved in the university's recruiting efforts to attract more international students and enjoys being active in a number of student organizations, as an advisor. Jim has been at Bradley since 2008.
Teaching
Currently Teaching
IB206 – Introduction to International Business
Practice in Field
Consulting
Export compliance
Export Readiness
Foreign market identification
Foreign market entry
Focus: the cultural and business environments of Southeast Asia
Corporate and Organizational Board Memberships
Peoria Area World Affairs Council – Past President
Illinois Entrepreneurship and Small Business Growth Association – Past President
Illinois Entrepreneurship and Small Business Growth Association – Board Member
Illinois Entrepreneurship and Small Business Growth Association Conference Planning Committee - International Track
Selected University ServiceIllinois Department of Commerce and Economic Opportunity Tools and Technology Committee - Member
Service
Selected University Service
Foster College of Business Global Scholars Program Coordinator
Brazilian Jiu Jitsu and Grappling Club – Adviser
Mixed Martial Arts Club – Adviser
Wrestling Club - Adviser
Licensures and Certifications
IESBGA CERTIFIED BUSINESS DEVELOPMENT ADVISOR, 2015