Angela Weck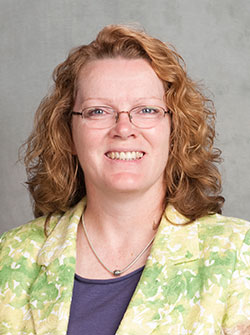 Affiliate Instructor and Global Education Coordinator
Bradley Hall 321
(309) 677-4187
aweck@bradley.edu
http://www.pawac.org
M.A., Russian and East European Area Studies, University of Minnesota
Biography
Angela Weck teaches courses on Russian history and Contemporary World Forces. Her research interests include domestic and foreign policy in Russia, Europe, and Asia. She is also interested in international education beyond the university boundaries, and in developing collaborations between academic institutions and community organizations. She currently serves as the Global Education Coordinator for the College of Liberal Arts and Sciences.
In addition to teaching, Ms. Weck is the Executive Director of the Peoria Area World Affairs Council, a community-based organization that brings diplomats, academics and a wide range of professionals to campus for discussions of global events and their local impact.
Ms. Weck earned her M.A. in Russian and East European Studies at the University of Minnesota. She also holds a Special Certificate from the Moscow Institute of Timber in Mytyschi, Russia, following a study abroad program in 1990.
Ms. Weck has been recognized with numerous awards. In 2022, she was selected by the Bradley University Parents Association for the Award of Excellence, an award granted through student nominations. In 2020, she was recognized for the Robert F. DeGise and Bernard T. Hofreiter Affiliate Faculty Teaching Excellence Award, designed to celebrate part-time faculty excellence by recognizing a truly exceptional educator who has a demonstrated and a sustained record of outstanding teaching. Under her leadership, the Peoria Area World Affairs Council was recognized as the Council of the Year at the national conference of the World Affairs Councils of America.