Demaris Montgomery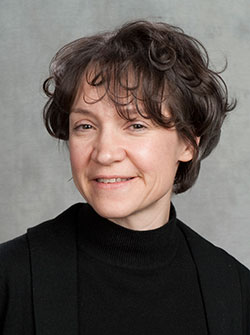 Associate Professor
Bradley Hall 75
(309) 677-2425
montgom@bradley.edu
Ph.D., Experimental Psychology, University of Florida
M.S., Experimental Psychology, University of Florida
B.S., Psychology, University of Dayton
Biography
Dr. Montgomery began teaching at Bradley University after completing her Ph.D. at the University of Florida. Prior to her graduate work at UF, she worked as a computer specialist at General Motors and completed graduate courses in Human Factors Psychology at the University of Dayton. Dr. Montgomery enjoys spending free time reading, traveling, gardening and spending time with family and friends.
Teaching
The following courses are taught by Dr. Montgomery: Sensation and Perception, Human Factors Psychology, Experimental Psychology, Quantitative Methods, and Social Forces and Individual Behaviors.
Scholarship
Dr. Montgomery conducts research in the areas of human visual performance and display design. She has published her research and presented it at various state, national, and international conferences. Her research has been supported by a grant from NASA.
Service
Dr. Montgomery is a member of the Human Factors and Ergonomics Society and the Association of Psychological Science and she serves as a reviewer for the Journal of Psychology: Interdisciplinary and Applied. Additionally, Dr. Montgomery serves on the Bradley University Senate and she is a member of the Bradley University Committee on the Use of Human Subjects.