Brenda Pratt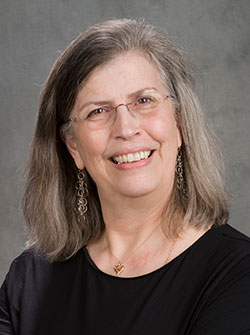 Associate Professor
Olin Hall 347
(309) 677-4534
bpratt@bradley.edu
D.Sc., Pediatric Science, M.S., Rocky Mountain University of Health Professions, Provo, UT
M.S., Rocky Mountain University of Health Professions, Provo, UT
B.S., Physical Therapy, Washington University, St. Louis, MO
Biography
Dr. Pratt began her teaching at Bradley University in 2007 following 30+ years of full time clinical work. Brenda and her husband have two children and one grandchild who all live in Asia - Japan and China. Travel to see our worldly family and friends is an enjoyable part of our life. Hiking, reading, gardening and sewing are favorite hobbies.
Teaching
Expertise in pediatric physical therapy allows Dr. Pratt to teach in a variety of courses through the Doctor of Physical Therapy and the Kinesiology and Health Science curricula.
Scholarship
The current overarching research interest for Brenda is the influence of the environment on the activities and participation of individuals with lifelong disabilities. Two current lines of research are investigating the usability of various community services by individuals with restricted mobility and the investigation of the effectiveness of physical therapy services focused on improving participation in children with physical disabilities.
Service
Support of knowledge sharing, learning communities, and advocacy are central to my service as a physical therapist, professor, and researcher. My service includes committee work at the university, college, and department level of Bradley University. I also serve our community with professional and personal volunteer activities at the local, state, national, and international level.