Bernard Zant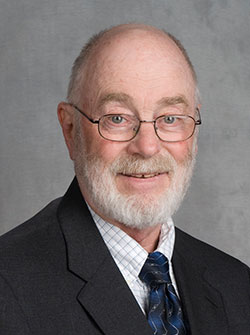 Assistant Professor of Sociology
Bradley Hall 101
(309) 677-2379
bzant@bradley.edu
Ph.D., Sociology and Criminology, University of Illinois at Urbana-Champaign
M.A., Sociology, University of Illinois at Urbana-Champaign
B.S. Agricultural Economics, University of Illinois at Urbana-Champaign
Biography
Bernard Zant received his B.S. in Agricultural Economics and his M.A. and Ph.D. in Sociology at the University of Illinois Urbana-Champaign. His areas of expertise include crime, deviance, juvenile delinquency, and violence.
Teaching
As a criminologist, Dr. Zant is the primary contributor to the sociological component of Bradley's Criminal Justice curriculum. He teaches Crime and Society, Correctional Policies and Society, Juvenile Delinquency, Sociology of Violence, and Perspectives on Deviance, as well as the Department's introductory sociology course.
Service
Dr. Zant has been involved in number of studies on policing, probation, and diversion within Peoria and at the state level. In addition, he has served as a consultant to the Department of Adult Probation in Peoria County and on many community committees and institutional boards. He is currently a member of the university's Individualized Major Program Evaluation Committee, the Illinois Central College Criminal Justice Committee, and the Illinois Central College Forensic Science Committee. He is also a state ACLU representative and the governor of the State of Illinois chapter of Pi Gamma Mu, an international social science honor society.