Jane Talkington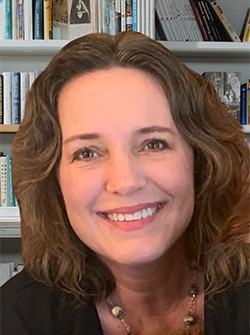 Associate Director of the Turner School of Entrepreneurship and Innovation
Westlake Hall 135
(309) 677-3890
jatalkington@bradley.edu
P.h.D. Environmental Science (Sustainability), Oklahoma State University
M.B.A. University of Tulsa, Tulsa Oklahoma
B.S. Marketing, Oklahoma State University
Biography
Jane is known as an "entrepreneurial academic" who looks for ways to innovate within higher education. Her background includes startups, 5 years at Apple, new product development, green building, and sustainability.
Teaching
Jane focuses on the Interdisciplinary Innovation degree completion program and the Intellectual Capital Management professional development certificate. She also creates and teaches innovation courses.
Courses currently teaching:
Scholarship
Peer-Reviewed Journal Articles
Talkington, Amidon, Najd, Storrer (2021) Get Smart: Leveraging Student Social Entrepreneurship and University-community Engagement through Co-curricular Programs to Facilitate Covid-19 Awareness in Rural Western Kansas and Global Online Student Populations. The Solutions Journal February 2021.
Jane's research looks at which experiences in a university setting create more innovative graduates. Her doctoral research on 'communities of innovators' sought to understand more clearly how others in the past approached what was perceived as unimaginable so that this generation can build the confidence and courage to tackle humanity's great challenges often seen as unachievable. The thesis challenged universities to envision a more intentional role in regional economic development through participation in innovation districts by overlapping 3 focuses: sustainability and innovation and community. Her dissertation (the first to document innovation district planning) is sold on Amazon under Fostering Innovation: Open Source, Iterative Process, Proximity.
Dr. Talkington's interdisciplinary research field is the history of medicine. As possibly the only living botulism historian and definitely the most passionate one, her forthcoming book Recognizing Botulism builds on the material from the early 20th century at Stanford University and the U.S. Public Health Service.
Service
Member of USASBE (United States of America Small Business and Entrepreneurship)
AASHE (Association for the Advancement of Sustainability in Higher Education)
AAHM (American Association for the History of Medicine)