Marcos Hashimoto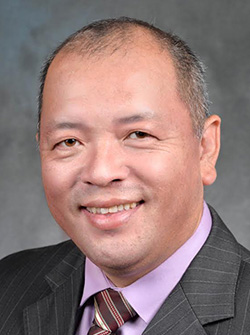 Biography
Marcos Hashimoto has been at Bradley University since 2022, and has over 20 years of Academic experience and 20 years of Corporate experience in large American companies like Cargill Inc. and Citibank N.A.
Marcos is also Visiting Professor of Entrepreneurship at Campo Limpo Paulista University in Brazil, where he concentrates his scholarly production and Adjunct Editor of the IberoAmerican Journal of Entrepreneurship and Small Business.
As an entrepreneur, Marcos was the founder or co-founder of 4 for-profit ventures and one non-profit organization, being one with successful exit and one consulting company in business and entrepreneurship that lasted 14 years.
Regarding his experience with Entrepreneurship Centers, Marcos founded and co-founded the Centers for the two top Business Schools in Brazil (both AACSB accredited) and assisted, through his consulting company, on the creation of 13 Centers for Brazilian Universities.
Living in US with his family of wife and three children since 2016 coming from Brazil, his birth country, Marcos is passionate for martial arts (holding a Karate Shotokan 2◦ dan black belt), travel and movies.
Teaching
After more than 20 years teaching Entrepreneurship, Marcos' teaching philosophy reinforces the power of practical hands-on experience rather than theory and concepts. Going beyond business principles, his classes emphasizes the entrepreneurial mindset of risk taking, growth, locus of control and innovativeness. Along the years, Marcos had the opportunity to develop more than 200 courses at undergraduate, graduate, continuous education and executive education programs, for both online and in-person modes. Some of them are listed below:
Corporate Entrepreneurship: Creating an appropriate corporate environment for intrapreneurs
Business Plan Generation: Planning your next business
Design Thinking: Designers mindset to solve complex problems
Entrepreneurial Intention and Attitude: Challenges for nascent entrepreneurs
Brazil is not for Beginners: The struggles and opportunities in doing business in Brazil
Entrepreneurial Leadership: How to improve employees' capabilities to generate innovation
Innovation and Creativity: Practical exercises to push the creative thinking and opportunities discovery
Change Management: Preparing your team to embrace changes and move forward
Strategic Vision for Small Businesses: Competitiveness and Future orientation
Social Entrepreneurship: Doing great by doing good
At Bradley, Marcos is in charge of several workshops and coaching sessions open to all students through the Turner School of Entrepreneurship & Innovation and two curricular programs for the Foster School of Business:
ENT383 – Managing Entrepreneurial Growth
ENT382 – Entrepreneurship Startup
Scholarship
With 30 peer review journal publications, 39 peer review conference presentations, 4 books and 5 book chapters, Marcos has a very intensive research agenda. His current research projects involve female entrepreneurship, innovation for small businesses and the dark side of the entrepreneur. His most relevant publications are:
DE SORDI, J. O.; NELSON, R. E.; MEIRELES, M.; HASHIMOTO, M. 'Development of Products and Services in Small Enterprises: Proposition of Artifact to Discuss Creative Logics' Journal of Small Business and Enterprise Development, v.29, n.1, pp.18-46, 2022.
NASSIF, V. M. J.; HASHIMOTO, M.; BORGES, C. V.; ANDREASSI, T. 'Women entrepreneurs in a Male-dominated environment: Leading High-tech startups in Brazil' Humanidades & Inovacao. V.8, n.50, pp.9, 2021
DE SORDI, J. O.; NELSON, R. E.; MEIRELLES, M.; HASHIMOTO, M.; CHAGAS JR, M. F. A longitudinal study of the Creation methods used by entrepreneurs to develop new products and services. International Journal of Entrepreneurship and Innovation Management, 2020
CHRISTENSEN-SALEM, AMANDA ; MESQUITA, LUIZ F. ; HASHIMOTO, M.; HOM, PETER W. ; GOMEZ-MEJIA, LUIS R. Family firms are indeed better places to work than non-family firms! Socioemotional wealth and employees? perceived organizational caring. Journal of Family Business Strategy, v. 12, p. 100412, 2021.
HASHIMOTO, M.; NASSIF, V. M. J. '

Inhibition and Encouragement of Entrepreneurial Behavior: Antecedents Analysis from Manager's Perspective

', Brazilian Administration Review, v. 11, n. 4, p.386-406, Sao Paulo, 2014
MIZUMOTO, F. M.; LAZZARINI, S. G.; ARTES, R.; HASHIMOTO, M. 'The impact of Human Capital, Social Capital and Management practices at the survival of nascent business: A study with small business in Sao Paulo', Revista de Administracao da USP, SP, 2008
Books
Service
Academic Services
Co-founder and Financial Director of ANEGEPE (National Association of Entrepreneurship and Small Business Studies) (2011-2016)
Treasurer of Academy of Management Entrepreneurship Division (2015-2018)
Master facilitator of Kauffman's FastTrac Entrepreneurship program in Brazil (2010-2016)
Active member of USASBE and GCEC.
Advisor of student clubs (CEO, EIE)
Coordination of business plan and innovation competitions (10 national editions) and team advisor (3 international)
Professional Services
Development of

SP Plan

(Business plan software), the first national free download software for Sebrae/SP in 2003;
Mentoring of entrepreneurs for equity funding negotiations
Business and strategic plan consulting services
Implementation of corporate innovation programs
Awards
Best Paper Award at Entrepreneurship Division of Academy of Management Conference in Philadelphia, USA, 2014;
Excellence in Entrepreneurship Teaching and Pedagogical Innovation at

Global Consortium of Entrepreneurship Centers

Annual Meeting in Los Angeles, CA, 2011;

Entrepreneurship Education Award

, category Entrepreneurship Discipline at Endeavor's

Roundtable of Entrepreneurship Education

(Brazil edition), 2011;
Finalist at On Line Teaching Resources Material Competition at Academy of Management Annual Meeting in San Antonio, TX, 2011;
Finalist at

3E-Learning Competition

for 'The Dilbert Principle' sponsored by University of George Washington Univ during the USASBE Annual Meeting in Hilton Head Island, 2011;
Winner of the

Latin Moot Corp BP Competition

as the mentor professor of Sayyou project in 2010;
Second runner up at

Global Moot Corp Business Plan

Competition at University of Texas in Austin with Chaps.com Project in 2000.
Executive MBA Program ranked top 30 in Brazil at Prudente de Moraes College in Itu (2003);