What was the class that made you think a little differently about the world? In this new series, we ask faculty to share fascinating ideas from some of the favorite classes they teach.
Many Bradley students and alumni can talk about the course that changed everything for them. Often, it's a course that made them think differently about the world, that challenged their assumptions, or that made them realize what they wanted to do with the rest of their lives.
Great courses make a difference. And that's why we wanted to bring some of the energy and ideas that fuel Bradley's classes to the world beyond campus. In this series, we talk to professors from across the university about some of the most compelling courses they teach. They share their course's big ideas, coolest projects, and even some of the principles that you can apply to your everyday life.
We think they'll make you wish — even if only for a moment — that you could be a student again.
You're taking: Human Centered Design, a course that teaches principles and practices of biomedical engineering.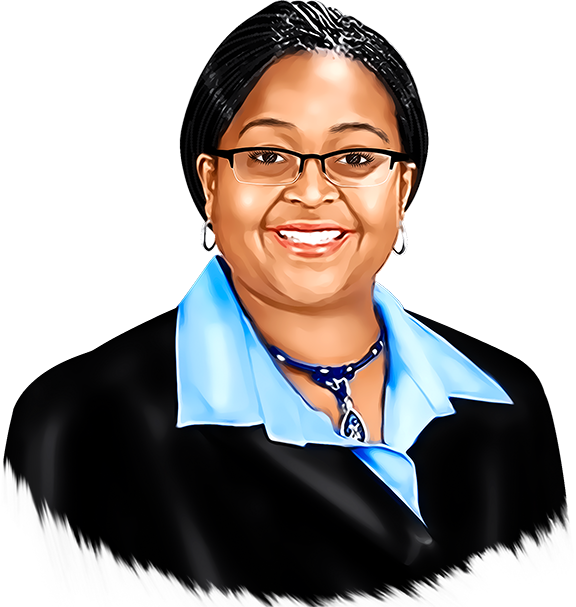 Your professor is: Jacqueline Henderson, associate professor of mechanical engineering
You'll spend your time on: Projects designed to solve biomedical problems. Students team up in groups of three and spend an entire term working on a single project linked to a real person while learning principles of human centered design.
"Our teams have helped design prostheses that help construction workers who have lost fingers use a hammer again," Henderson said. "We've helped improve the design of the helmets that shape children's skulls so they don't make kids sweat so much. Several teams have worked on projects to design products for individuals with upper extremity limitations of the hand and potentially play musical instruments. We've even designed raised gardens for organizations so that people in wheelchairs can work alongside those with full mobility."
You'll be working with local organizations such as: EP!C, Comprehensive Prosthetics and Orthotics and the IL Assistive Technology Program.
Your required reading: "The Design of Everyday Things," by Don Norman. The book is considered a classic in the field, and explores the reasons that deeply understanding human psychology is essential to creating something useful and valuable. It helps students understand how the end user sees their designs.
If you're lucky: You might design something that can go well beyond a class project. "Some of our work could potentially go to market," Henderson said. "We haven't developed the intellectual property yet, but we know we've done work that can be really helpful to a larger group of people."
You're not just doing it for a grade because: This is work that has real human impact through experiential learning. "We've designed a one-person brace applicator for people who have scoliosis or need to wear a back brace. It makes a difference because it allows people to be as independent as possible." The class helps engineers see how their expertise can be used within collaborative and non-traditional engineering fields, including medicine and prosthetics.
When you leave the class, you'll understand: There's a whole world of opportunity for mechanical engineers. "Lots of people will try to pigeonhole mechanical engineers into certain areas and certain careers. But I want students to see that they can use their knowledge and impact anywhere. You can find something that suits you perfectly."
Your classmates are saying: "Ultimately, everything is designed for human use, and being able to take a design and understand how to constrain the product to cater to humans is an important concept," said senior mechanical engineering major Nate Armando. "The concepts I've learned will stay with me as I pursue a career in design."