Best of campus: February
It's been a busy month on campus: the Braves beat top-seeded Loyola; former Obama adviser David Axelrod and entrepreneur Tom Sosnoff spoke to the campus community; construction continued on the business and engineering complex; the annual Spring Job Fair brought lots of prospective employers and eager students; and the daughters of one Bradley staffer had some fun in the Psychology Lab. (All photos by Duane Zehr)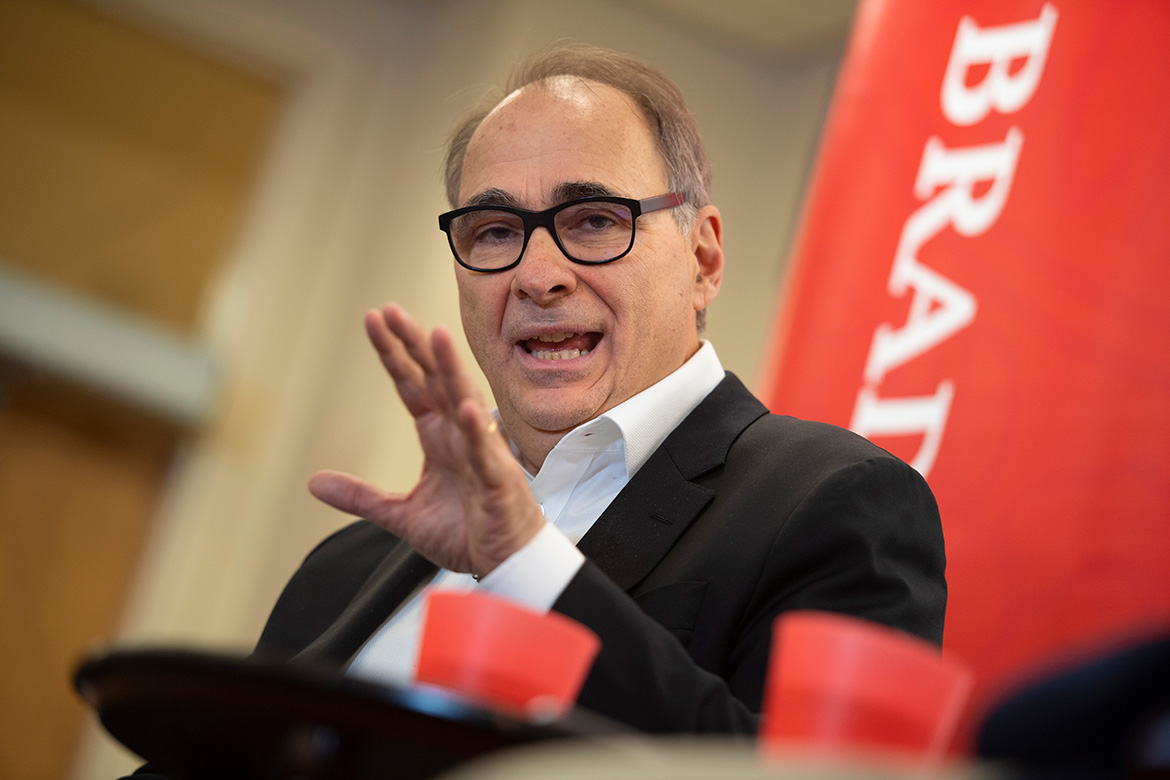 Obama adviser David Axelrod told students his former boss was, "a guy that felt comfortable in any room that he walked into. Especially at a time that our country was so divided, to have that quality was so special and important."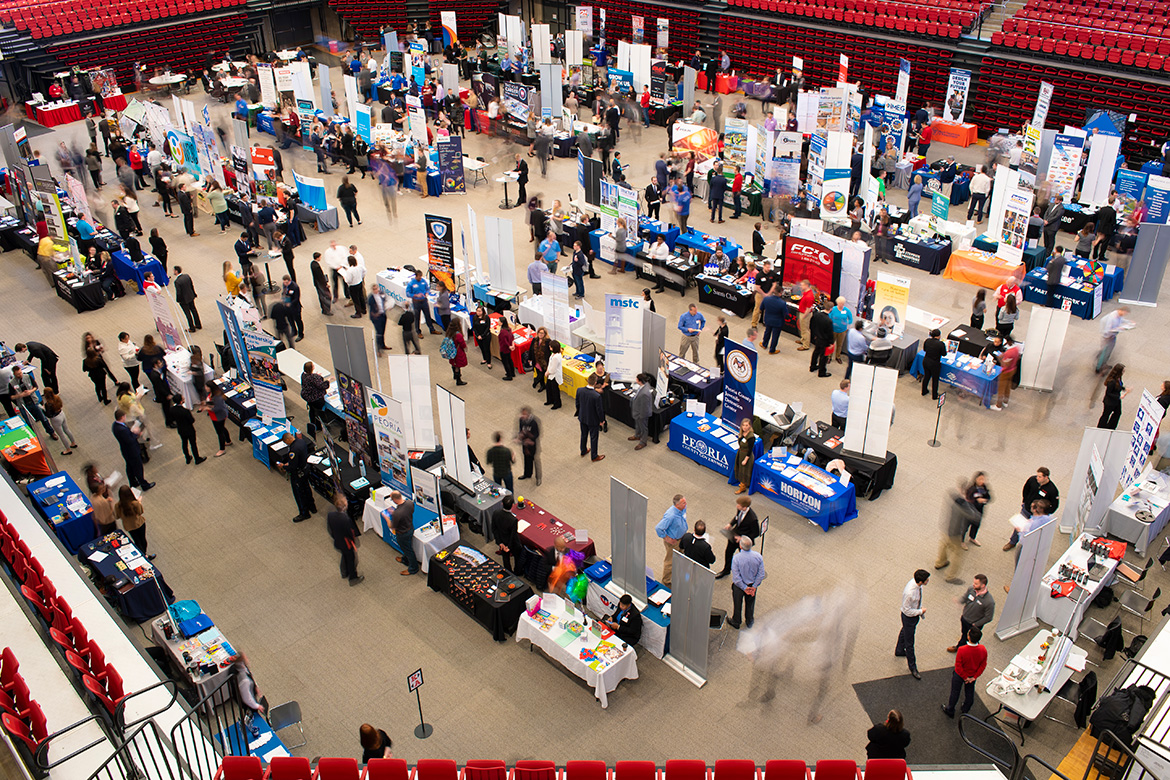 Nearly 800 students and more than 160 potential employers attended the Spring Job and Internship Fair.
Senior Guard Dwayne Lautier-Ogunleye races past Loyola's Aher Uguak in the Braves' win over the first-place team.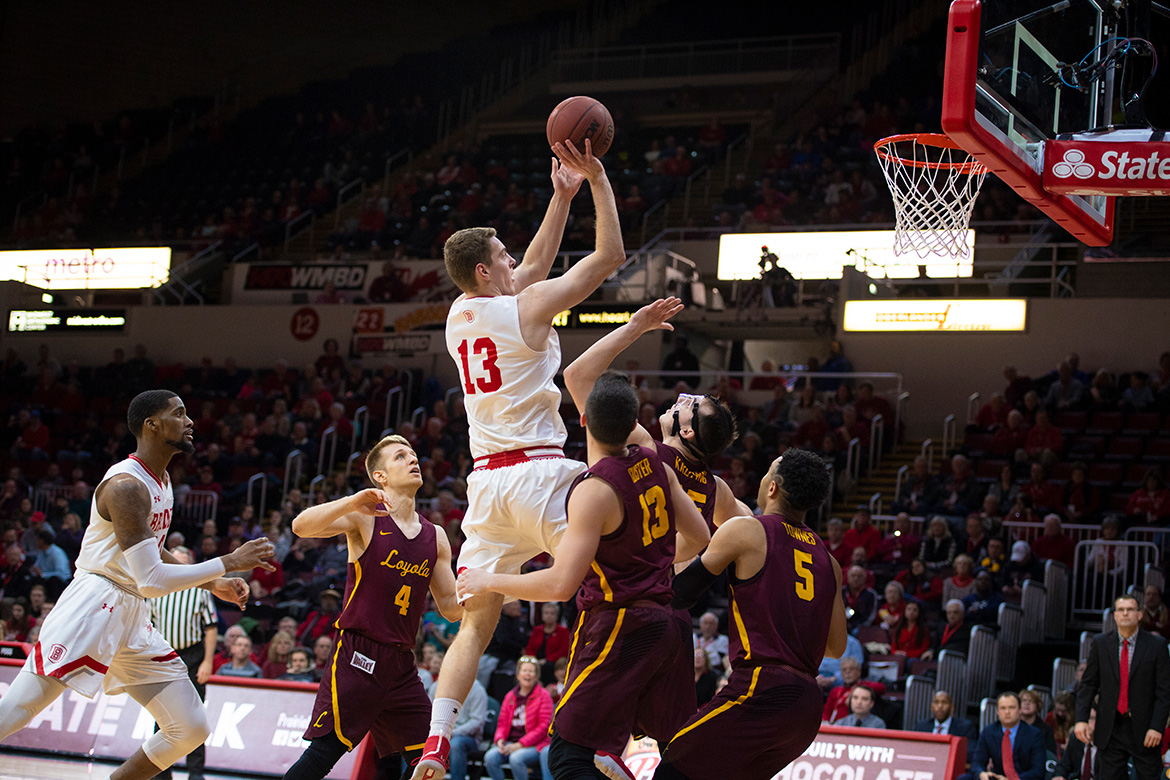 Senior forward Luuk Van Bree goes for the shot.
A fan shows off her Braves' pride.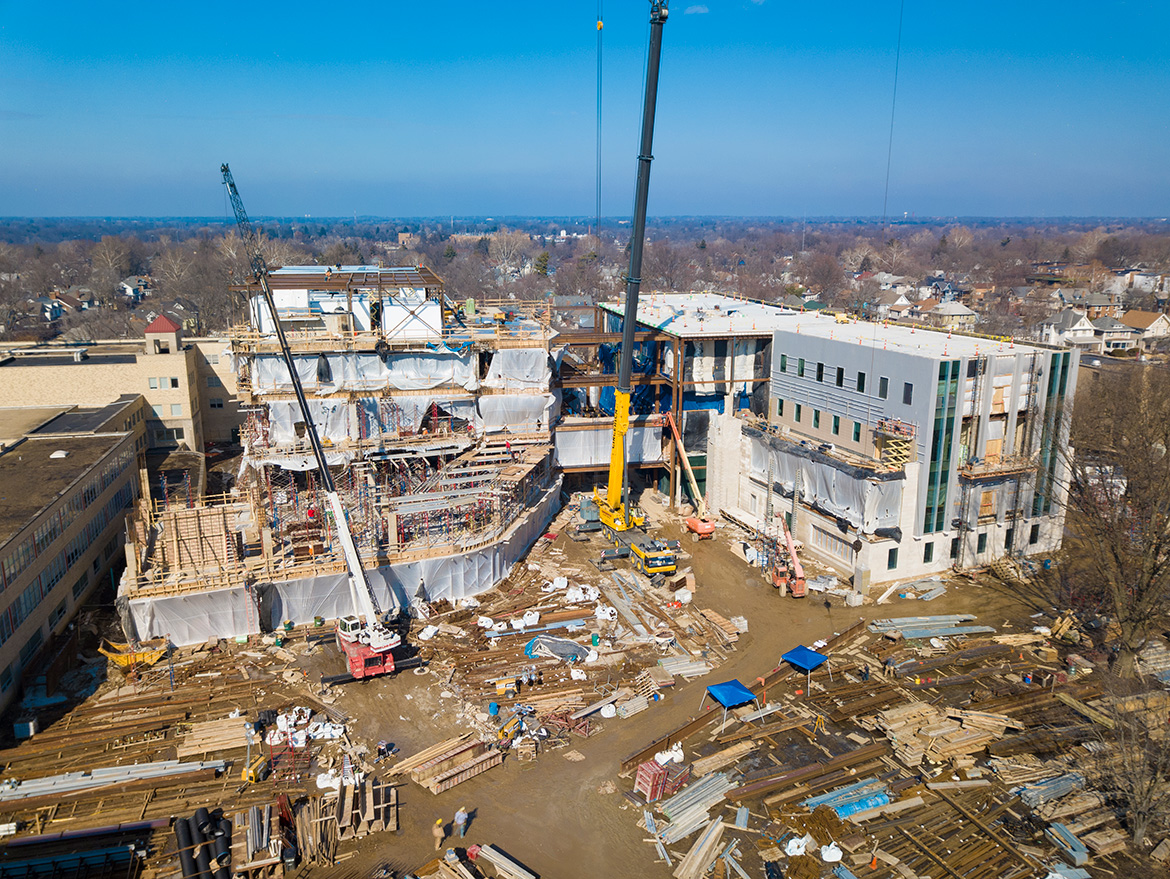 The largest beam was lifted into place on the new Business and Engineering Complex.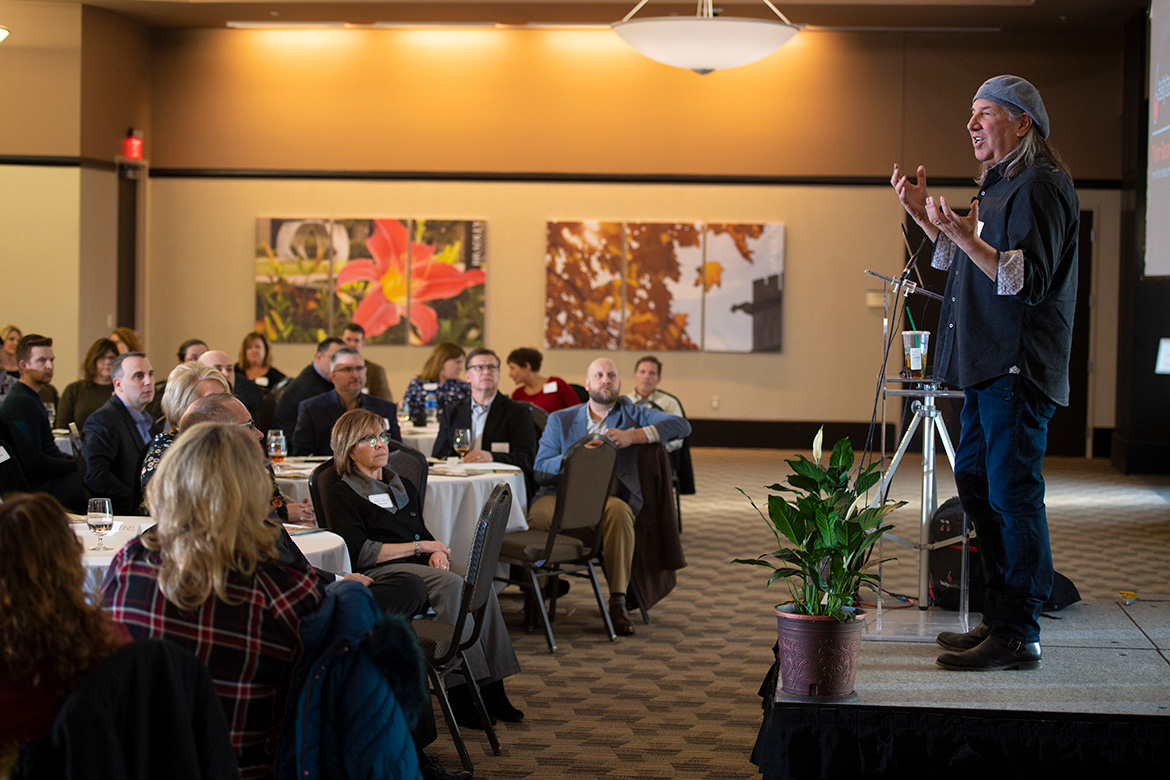 Entrepreneur Tom Sosnoff, co-founder of Thinkorswim, Tastytrade and Tastyworks, gave this year's McCord Lecture. "What finance does is it gives you a vehicle for decision making and, in my opinion, those that can make decisions the quickest are going to be the most successful."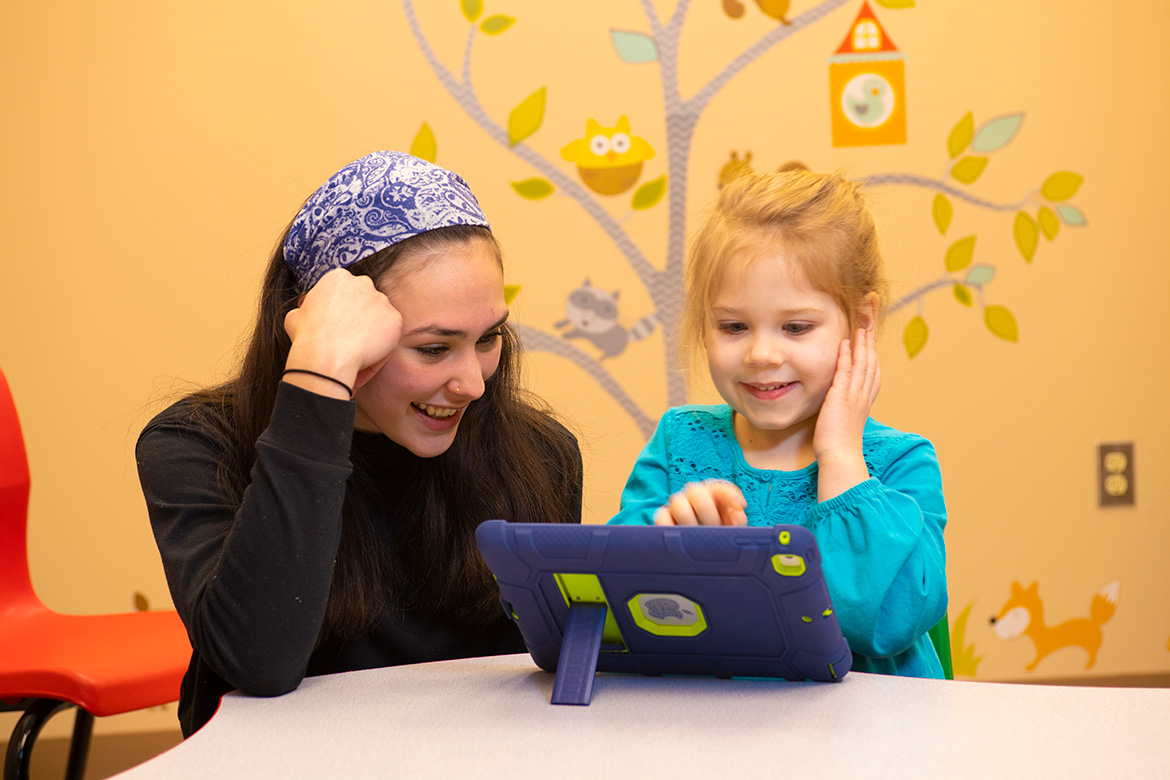 Sophomore Adi Donahue (l) and Annabelle Atkins (r), daughter of psychology department administrative assistant Devon Atkins, had fun playing an iPad game in Assistant Professor Valerie San Juan's lab.