Best of campus: March
Although March Madness and the Braves going to the Big Dance was uppermost on the Bradley family's minds, there were a lot of things happening on campus this month. (All photos by Duane Zehr)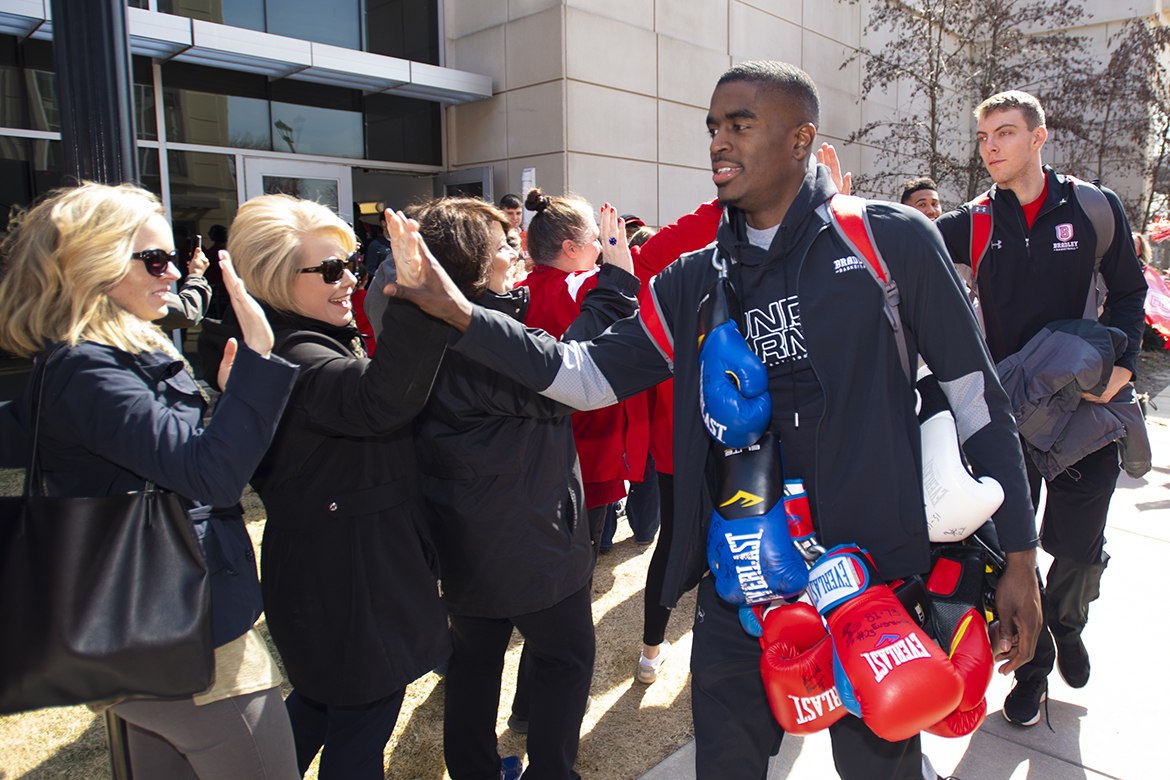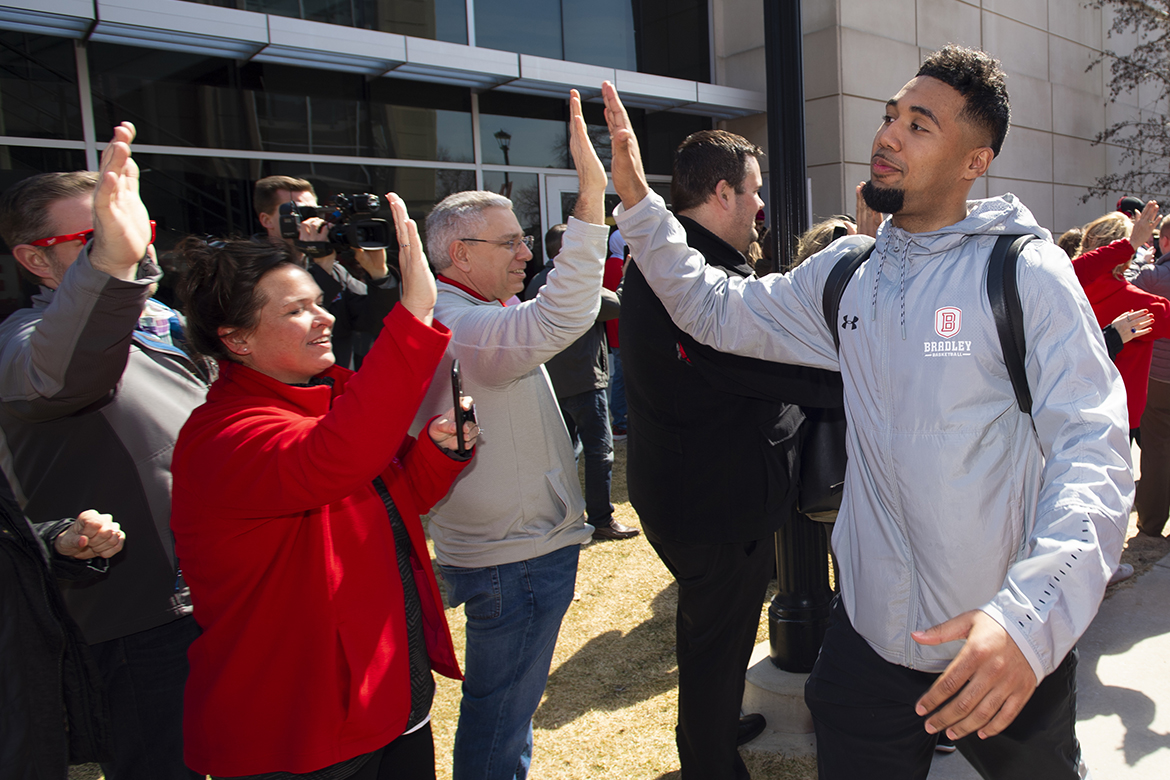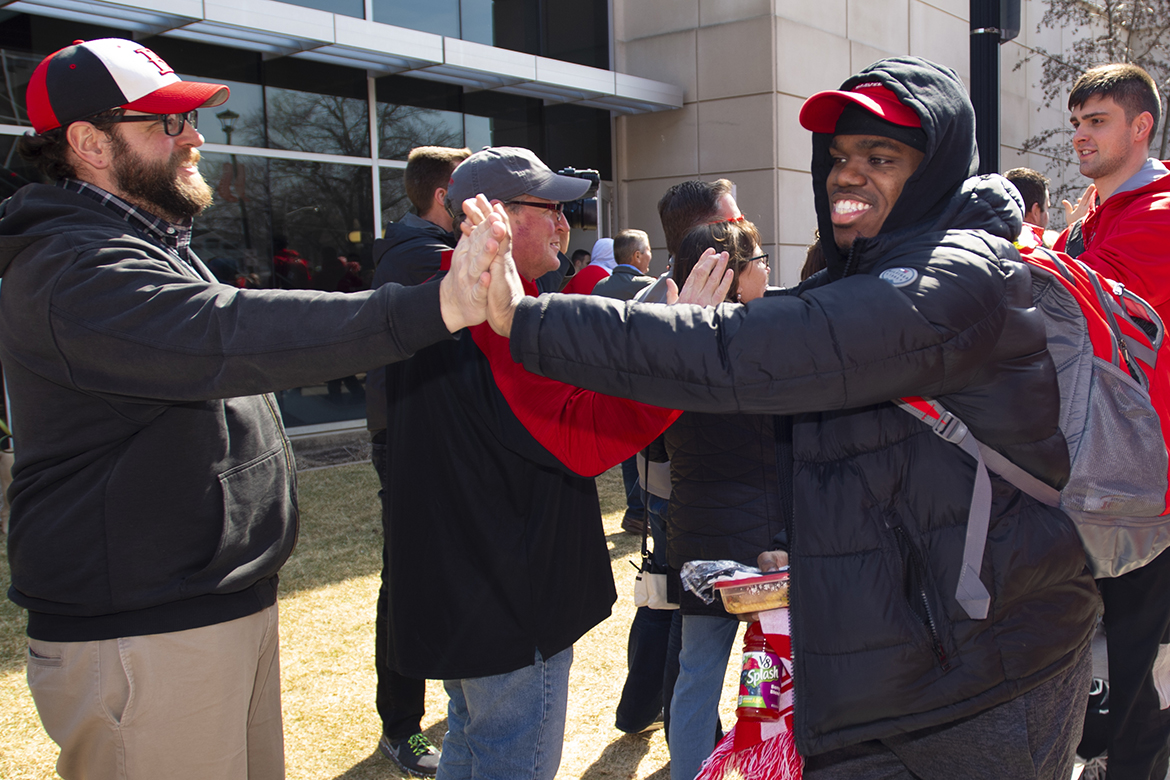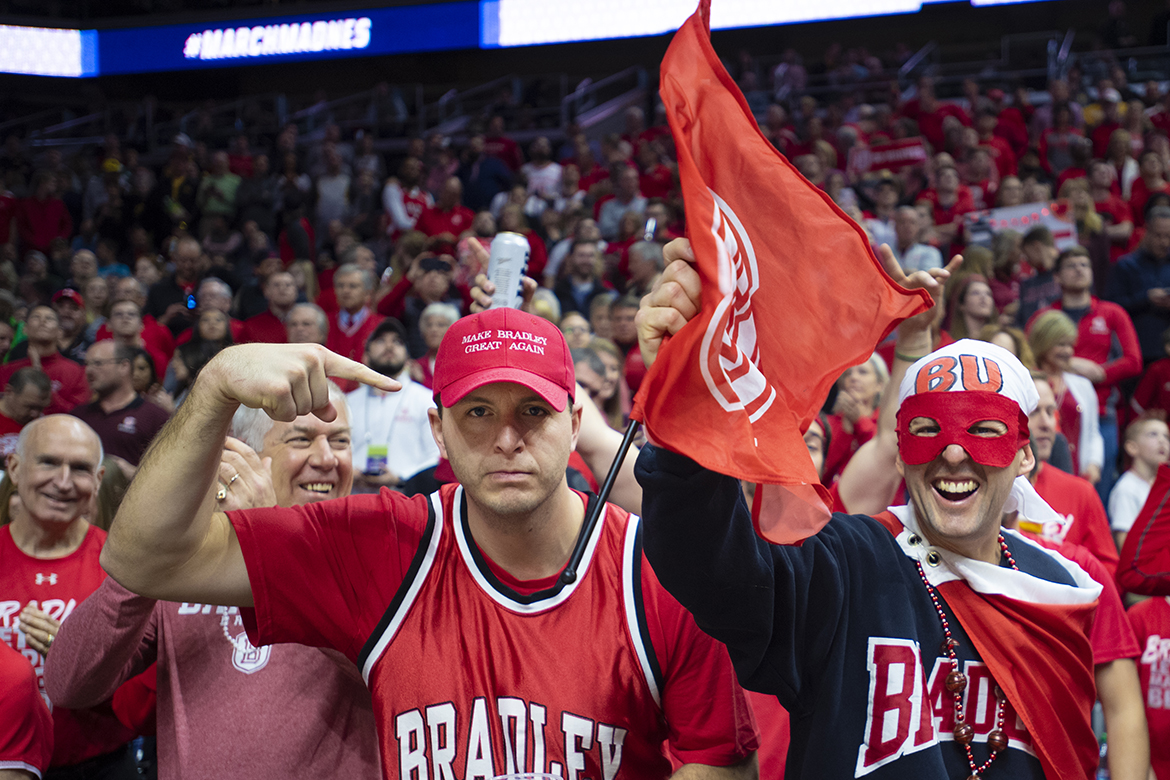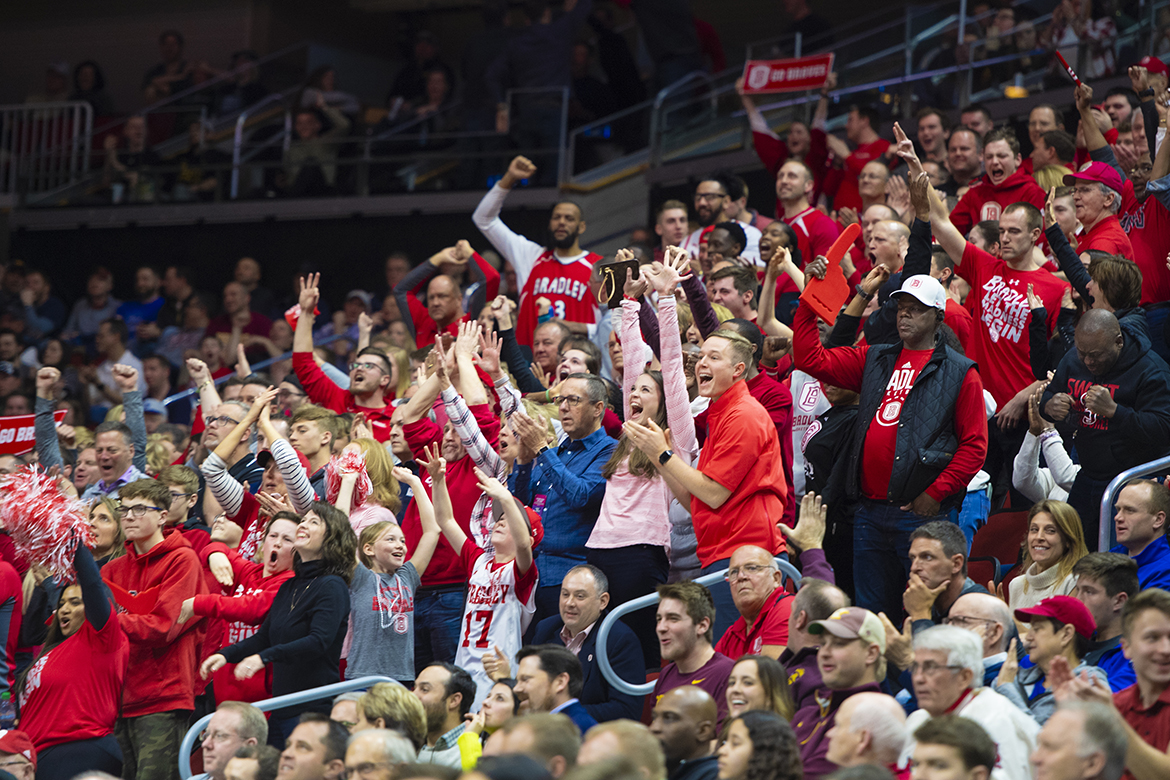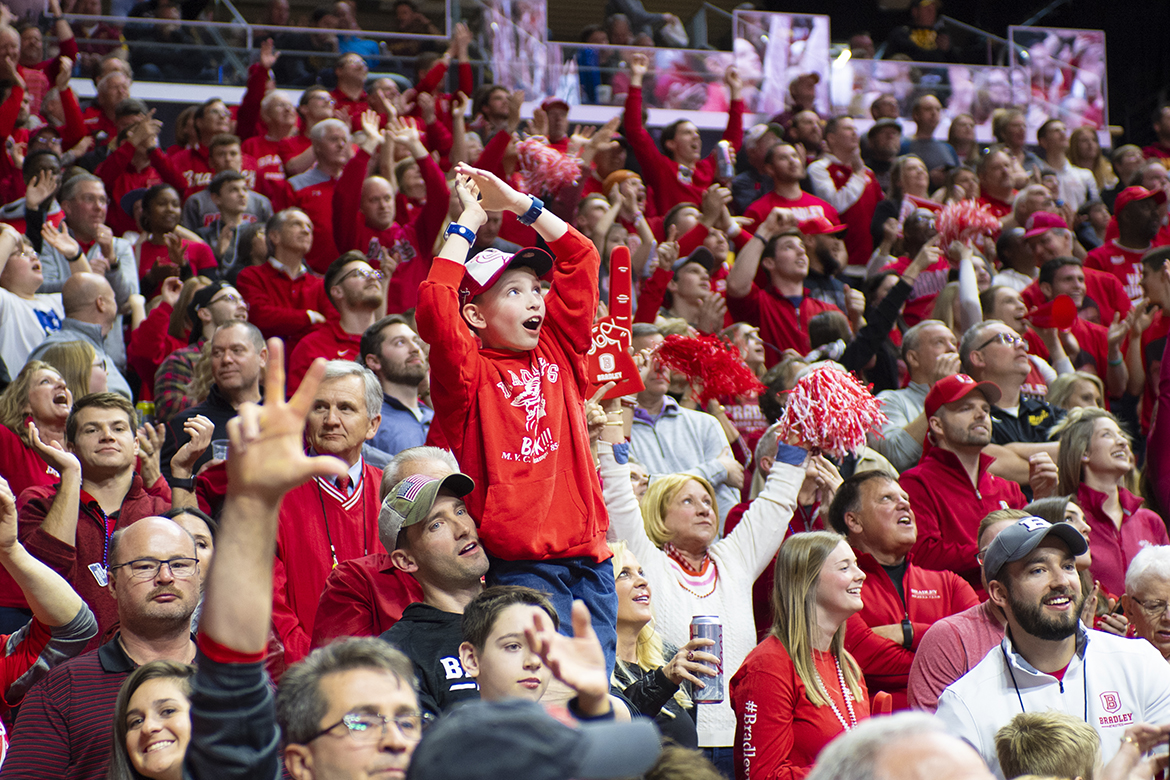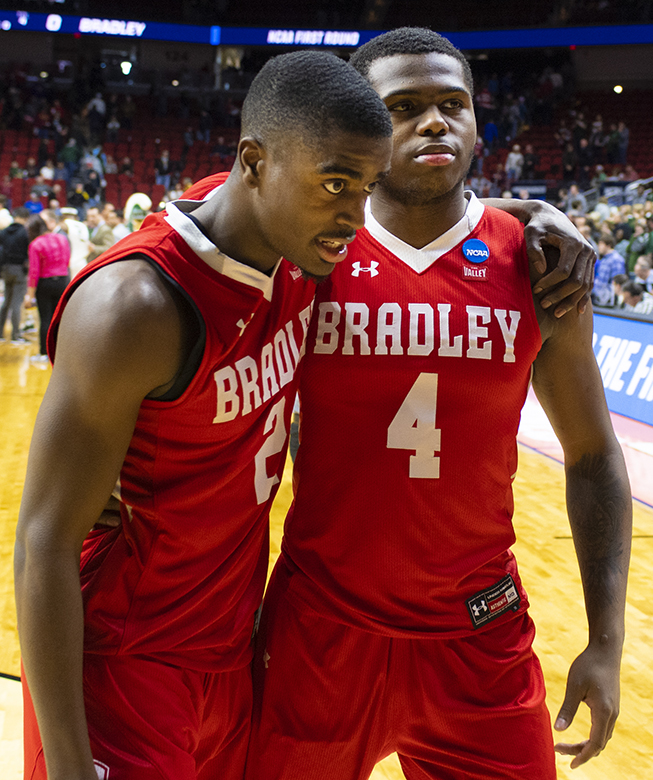 From their amazing win at the Missouri Valley Conference Championships, to their battle at the NCAA Championship, the Braves and their fans were consumed with March Madness.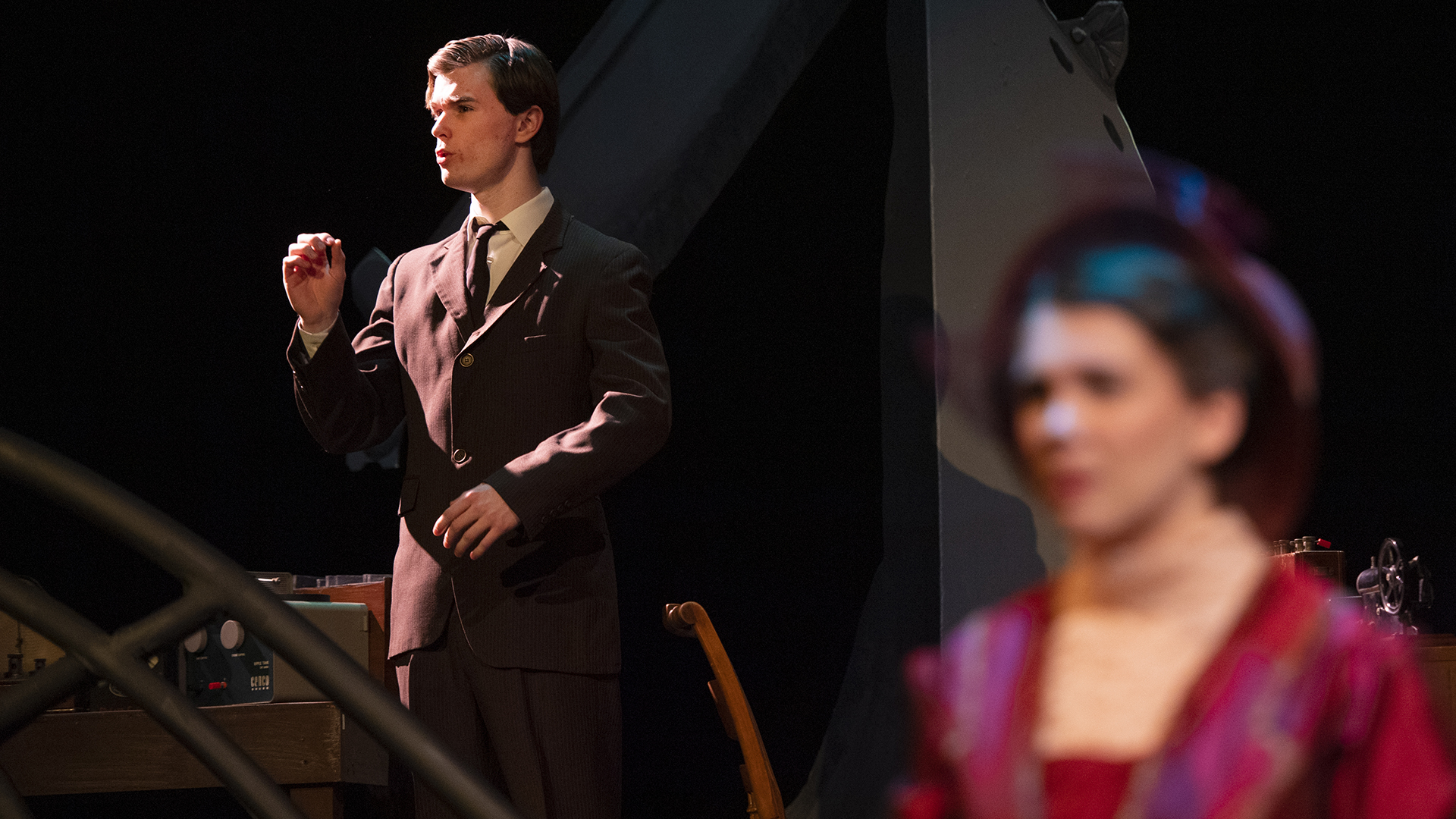 Theatre students displayed their thespian skills in a production of "Silent Sky" by Lauren Gunderson. The story shines a light on women who made critical contributions to our understanding of space.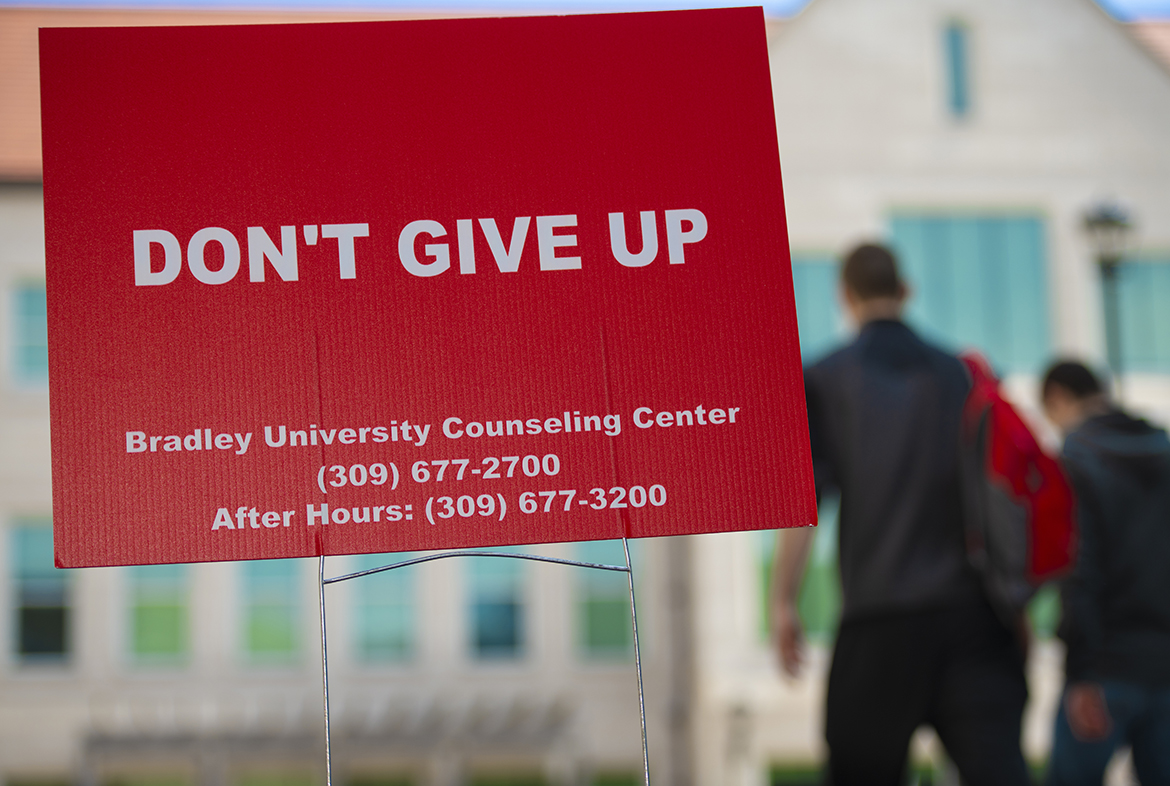 Mental wellness got a boost with these signs posted by the Counseling Center.
Student entrepreneurs displayed their wares at this year's Big Idea Trade Show, hosted by Bradley's Turner Center for Entrepreneurship.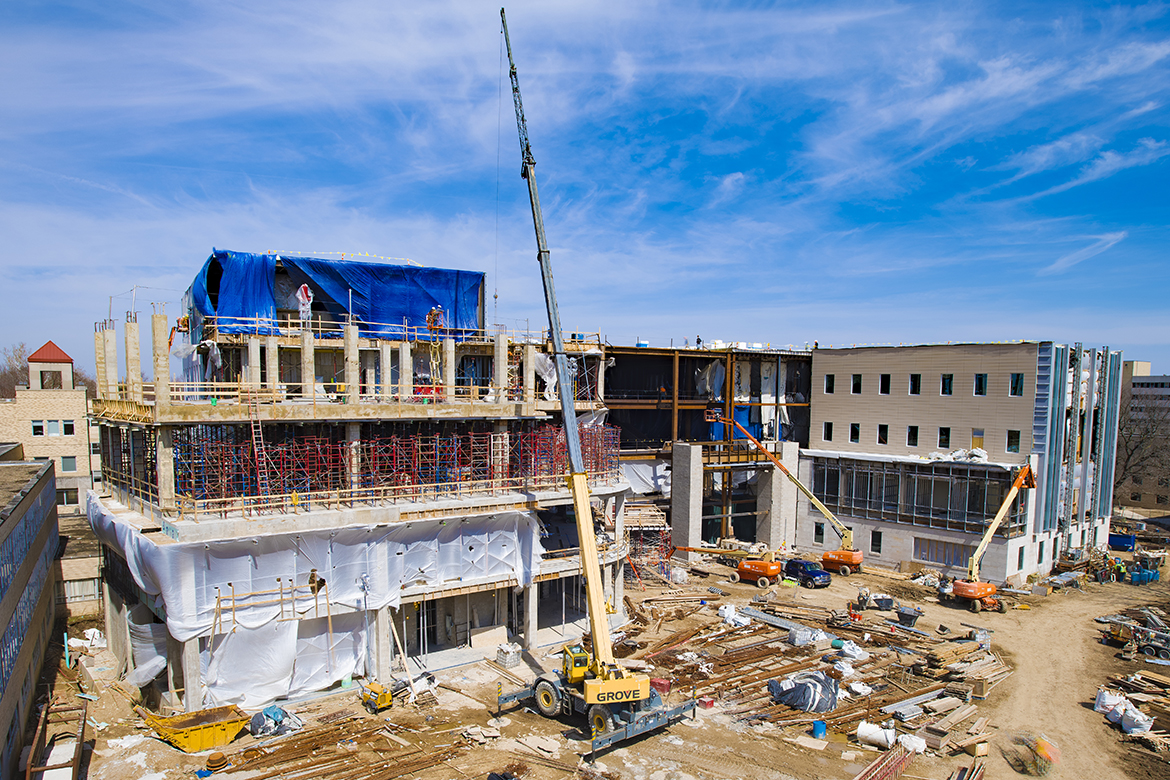 A bright, blue sky shines over the construction on our new business and engineering complex.