Best of Campus: December
December at Bradley means Commencement and nearly 300 graduating students made their loved ones proud of their accomplishment; men's basketball is even in conference play and 10-5 overall as of this writing; students smashed scales as a reminder our bodies are more than just numbers; women's basketball beat North Dakota State 70-64. (All photos by Duane Zehr)
Commencement
Bradley's mid-year Commencement ceremonies honored nearly 300 undergraduate and graduate students. Political science major Pierre Paul gave the student address, telling the graduates to "embrace the uncomfortable moments in life and blaze a trail for all of those who are yet to come."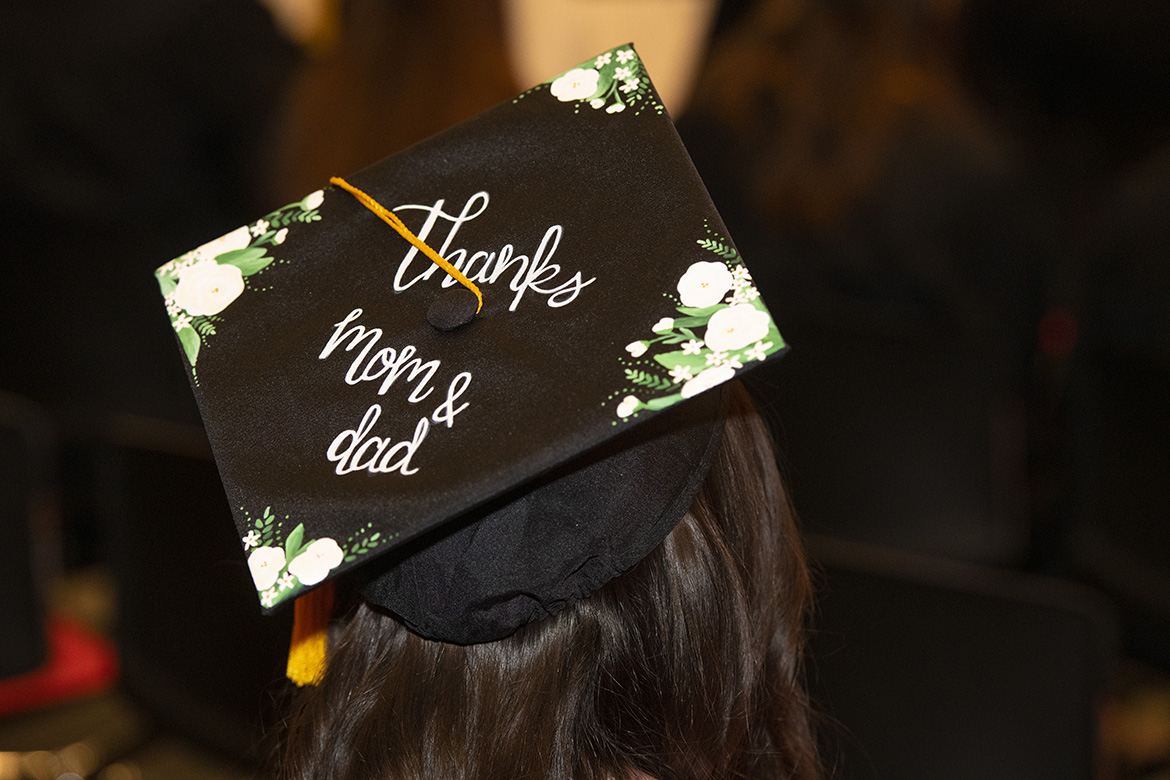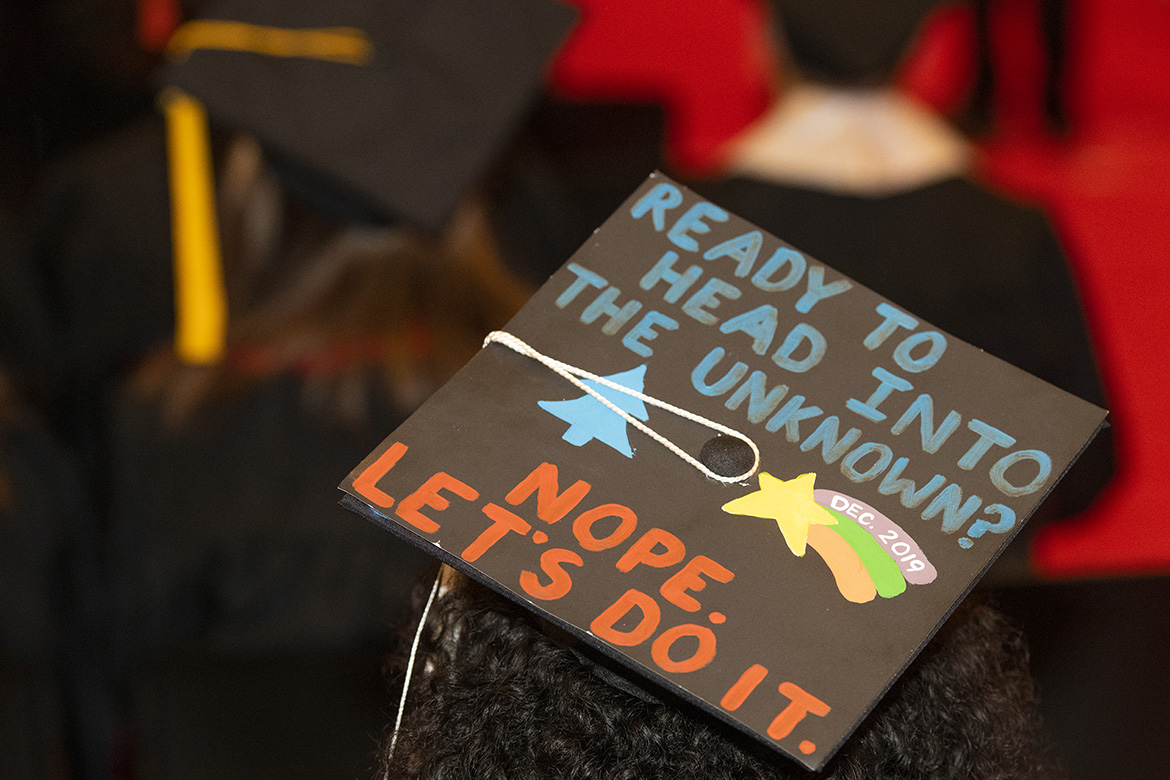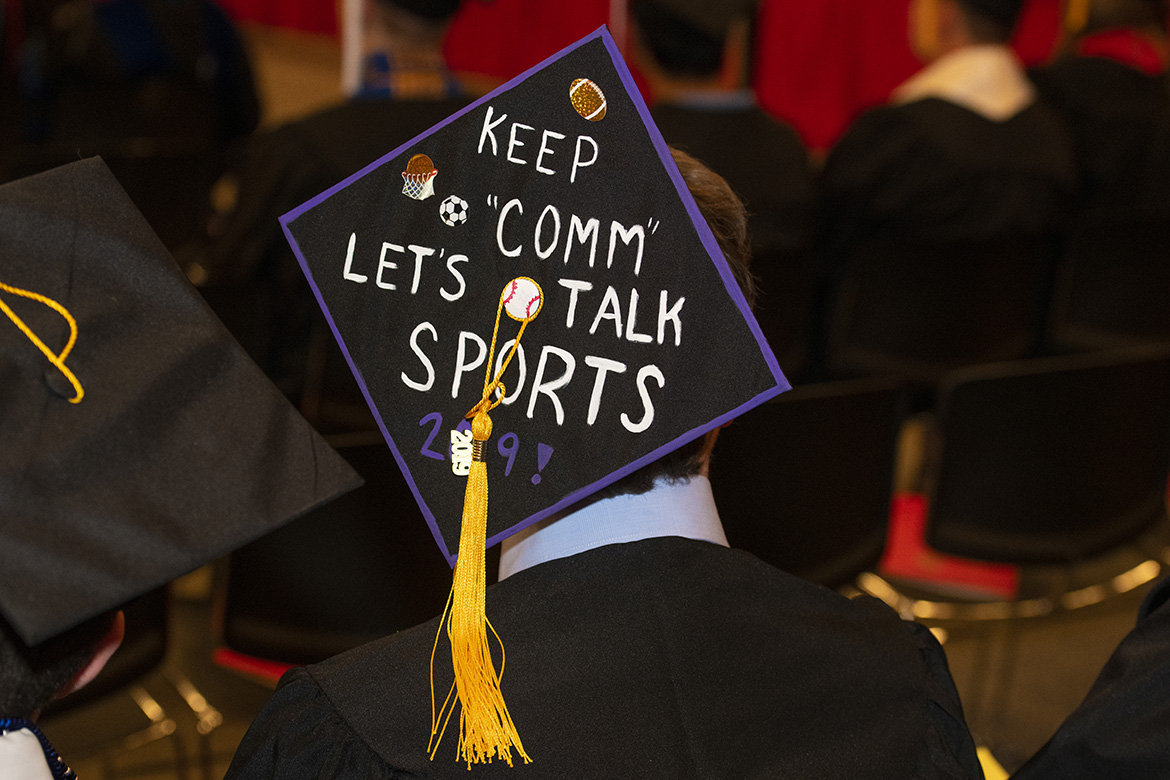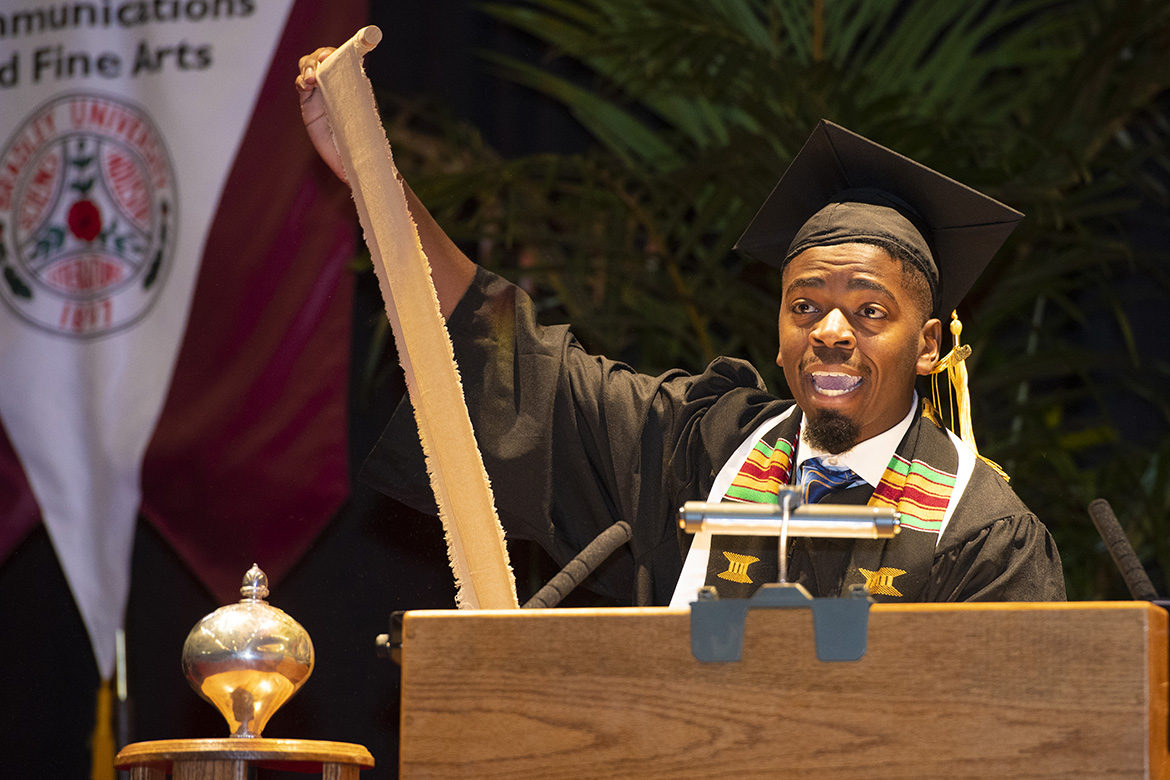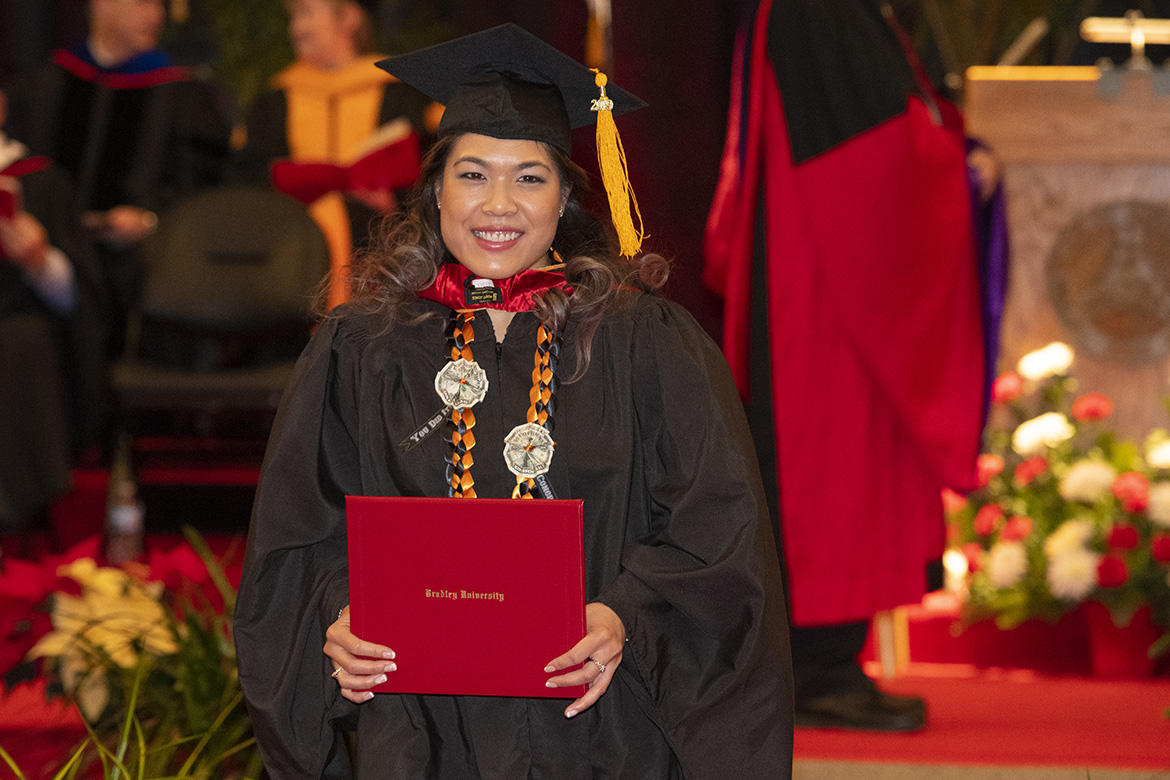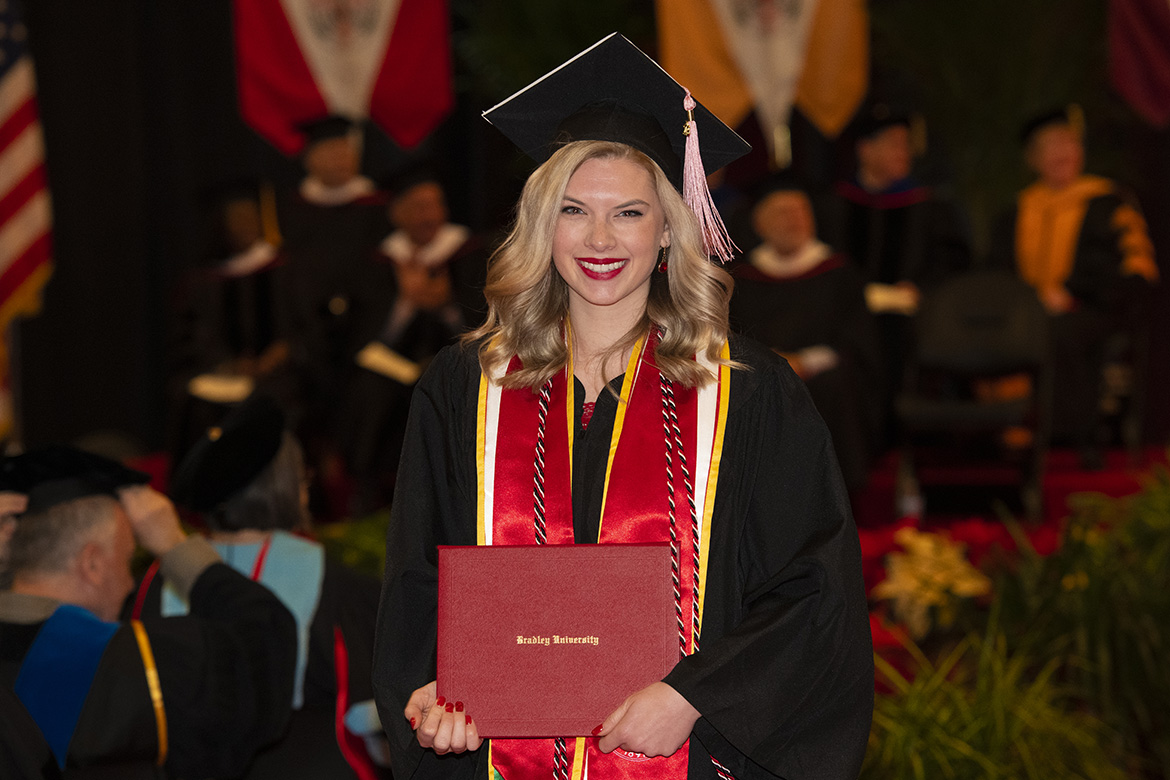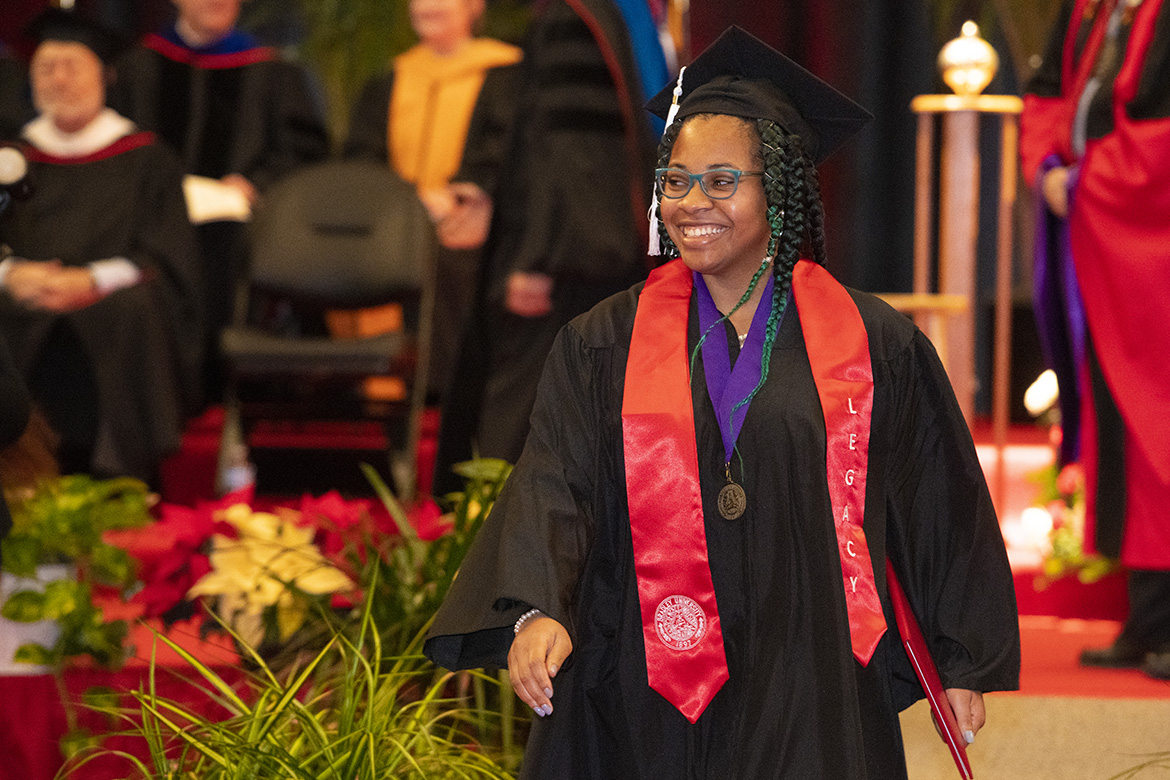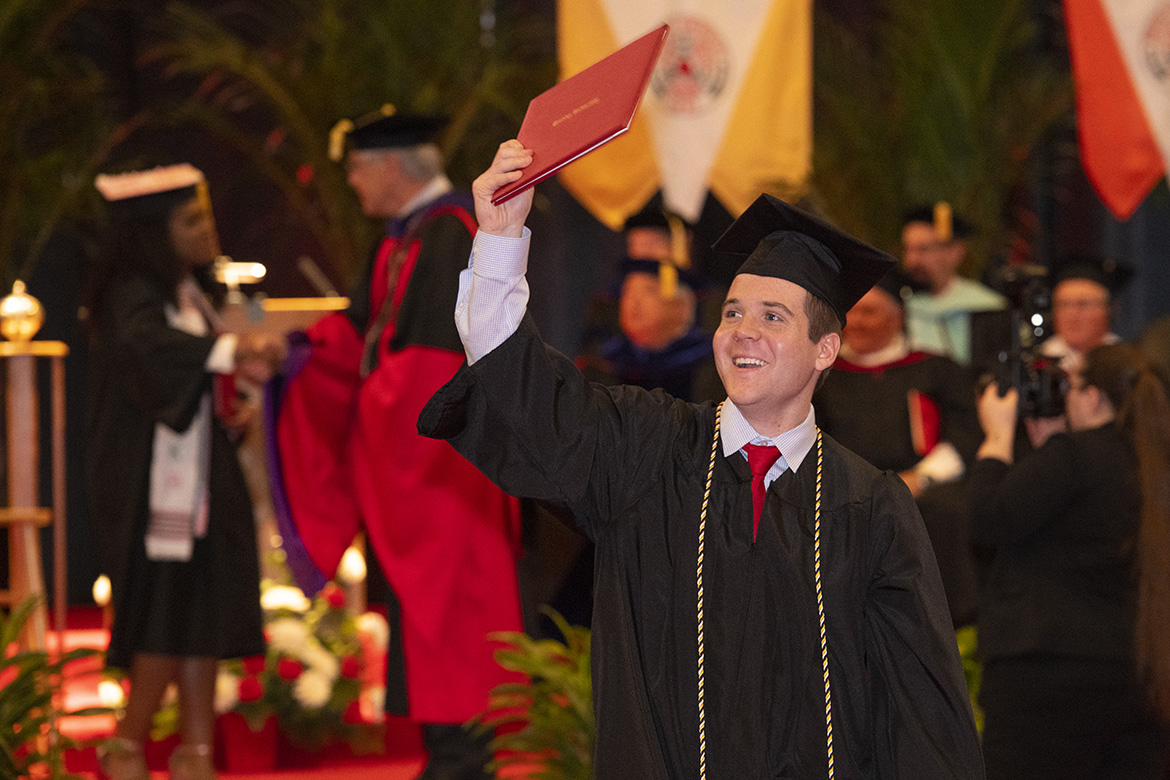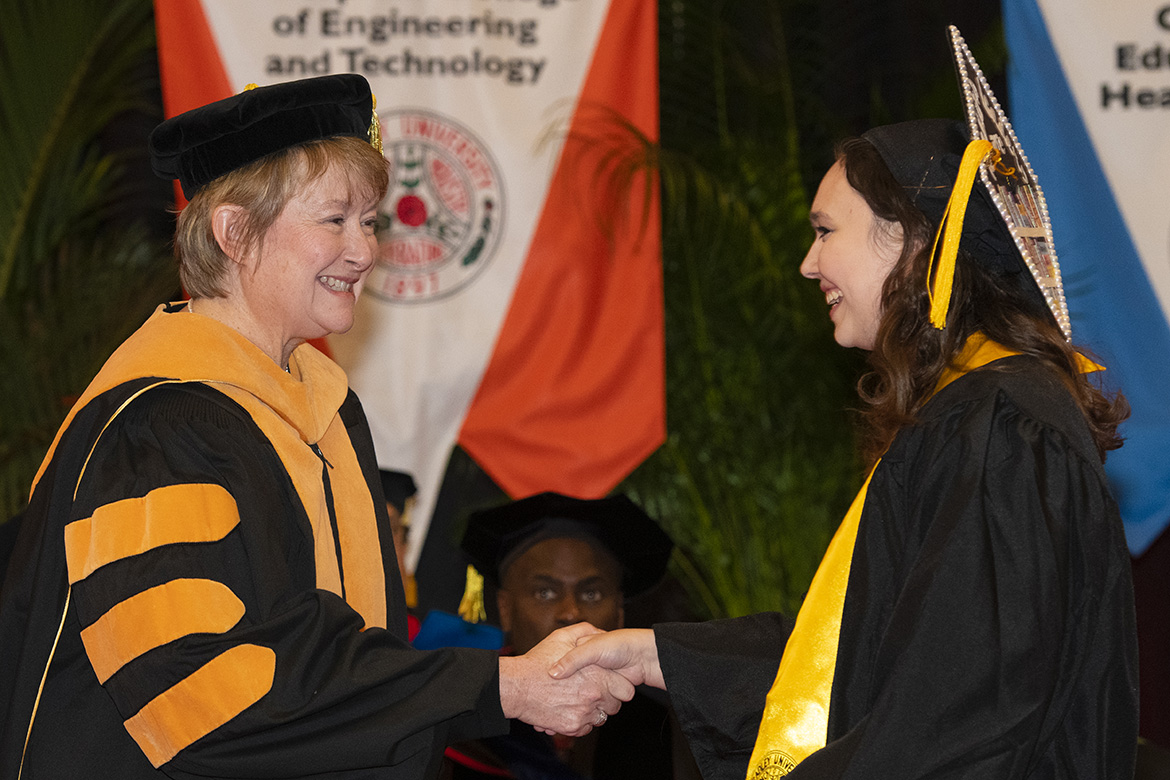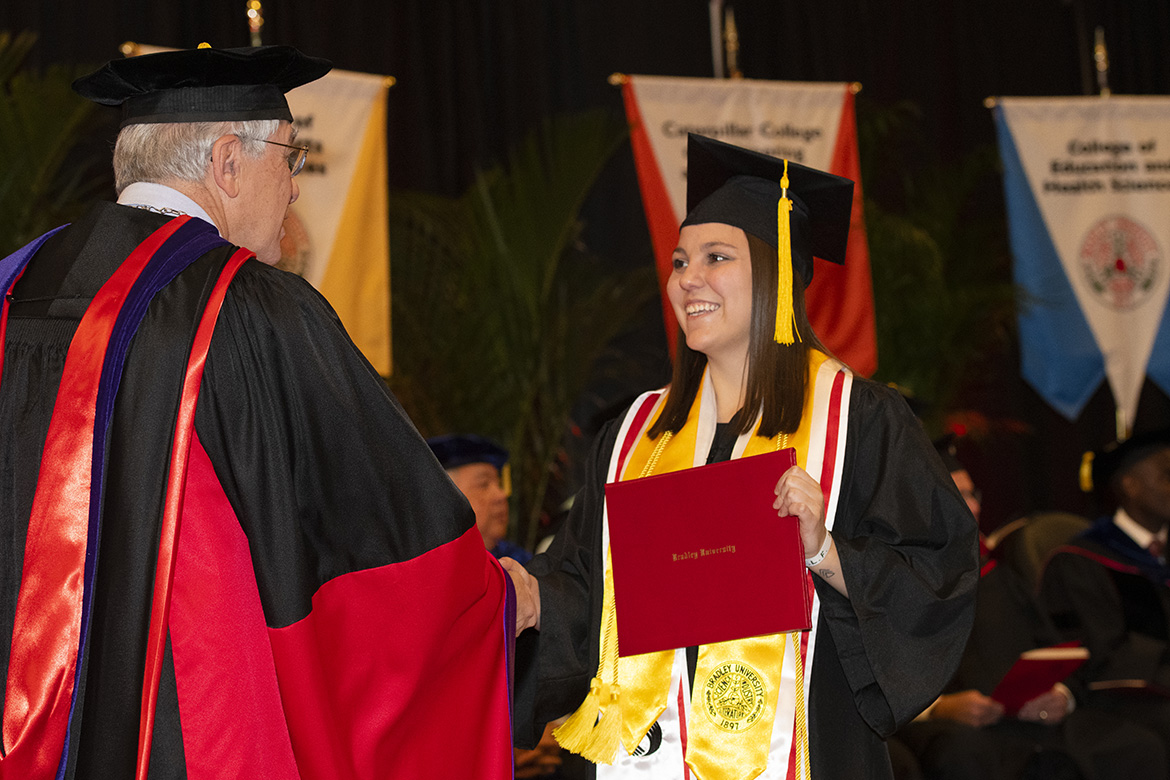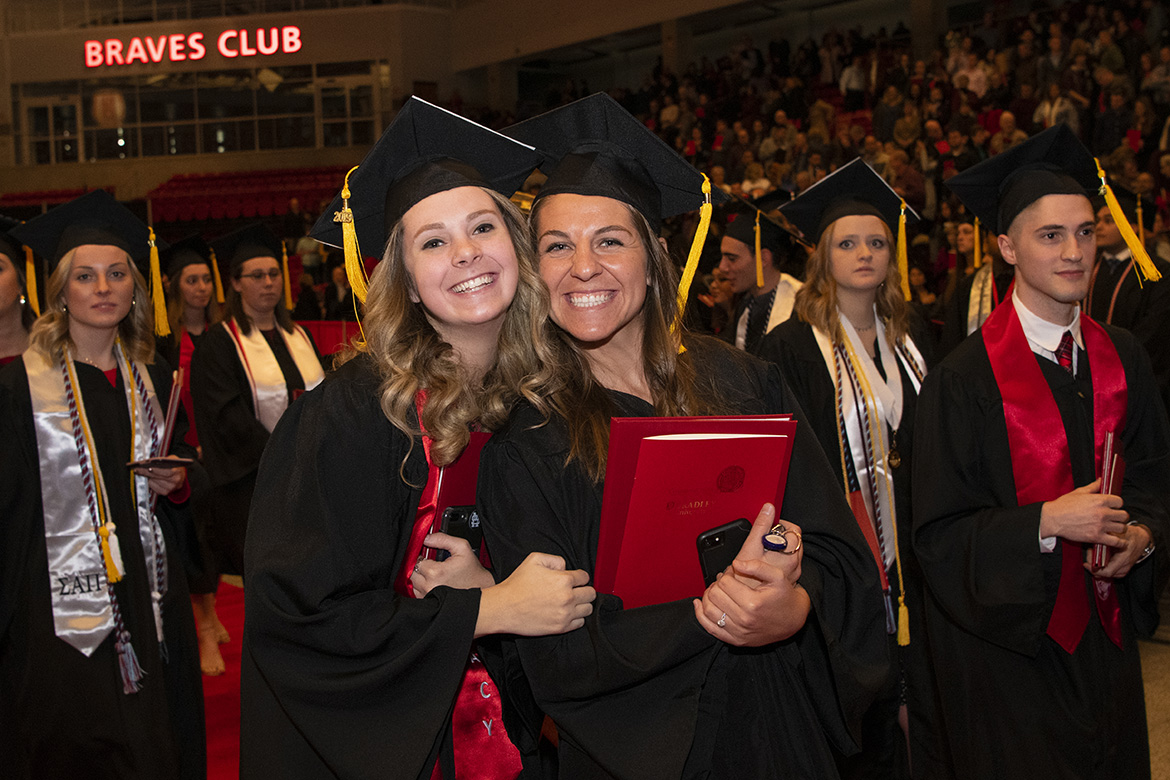 Men's Basketball vs Maryville
Men's basketball is 10-5 overall as of this writing. Here they are against Maryville, where the Braves rolled past the Saints in a 91-58 victory at Carver Arena.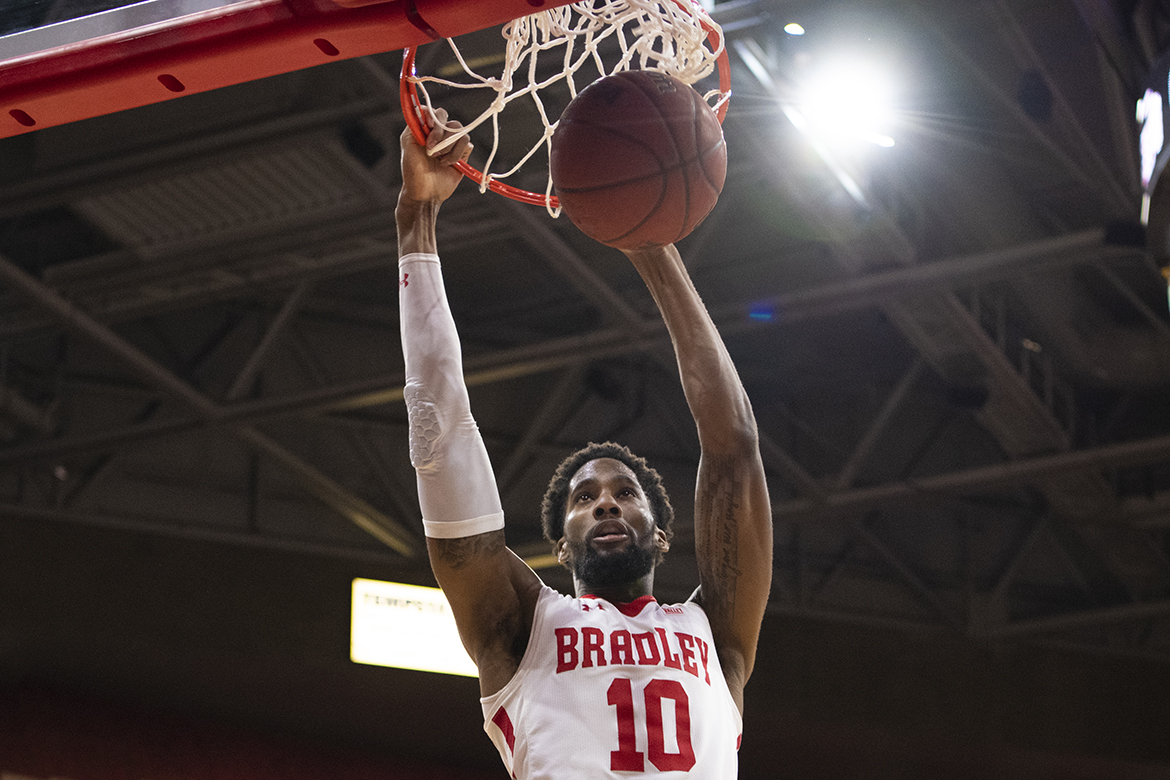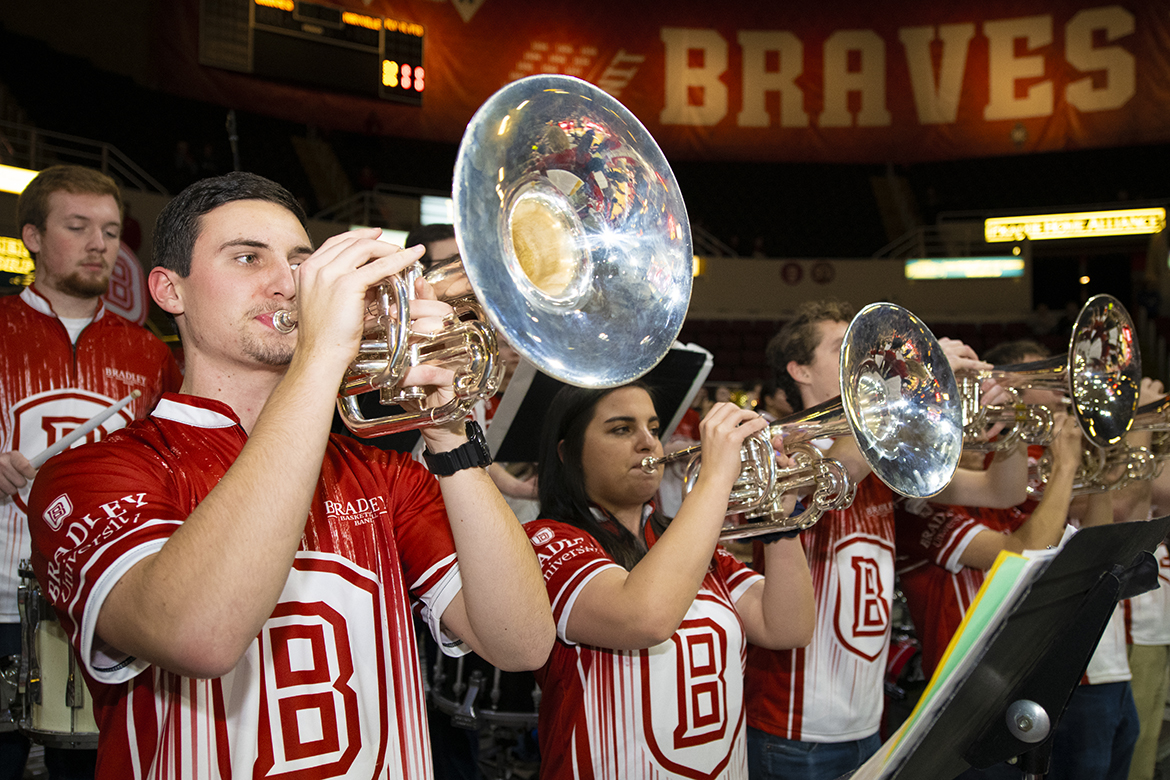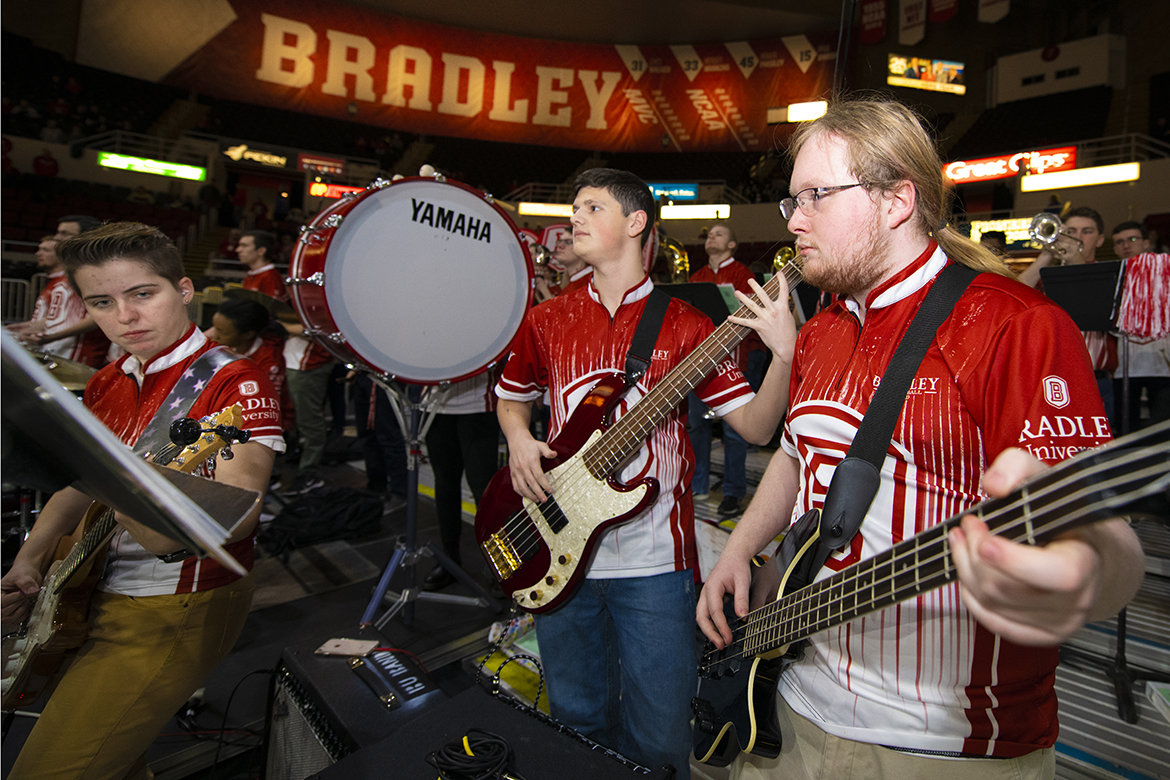 Smashing the Scale
The Body Project held a scale smashing event early in December. A great way to show a person's body isn't just a number. The event was part of Body Acceptance Week.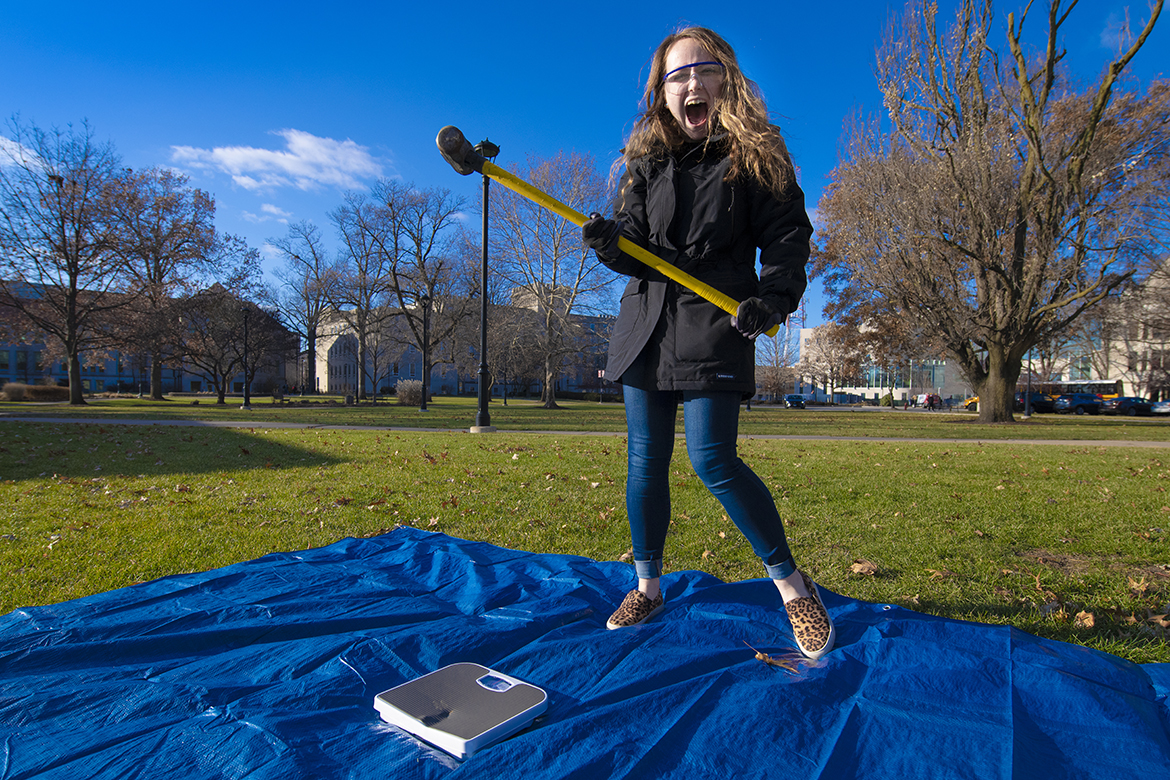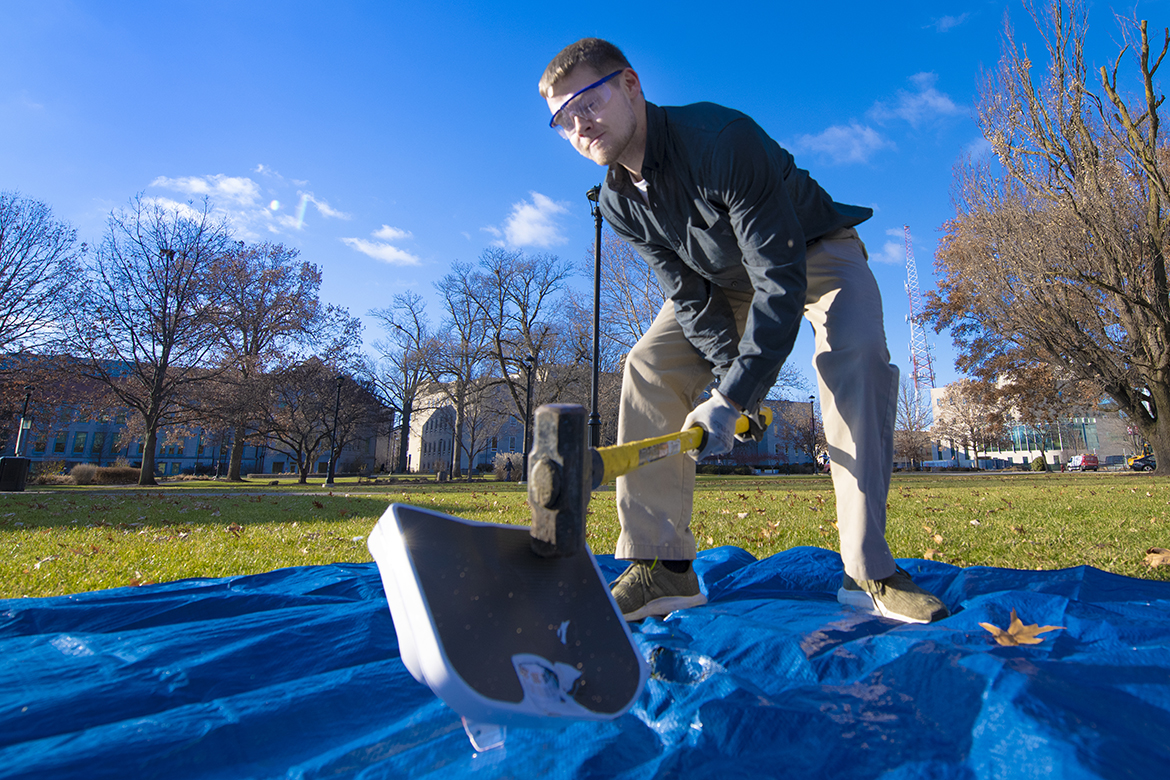 Women's Basketball vs North Dakota State
Eleven three-point shots helped women's basketball climb over NDSU's Bison 70-64. The Braves are 11-2 overall and undefeated in conference play. On Tuesday, the NCAA named them the Team of the Week!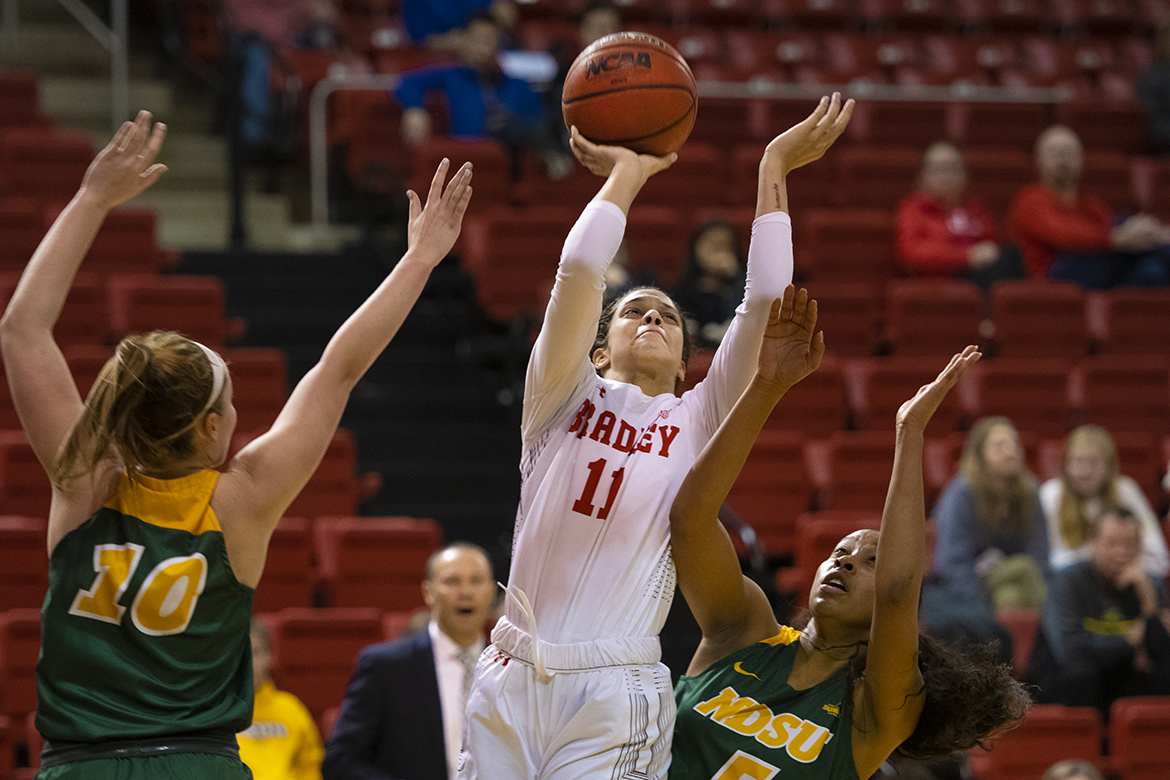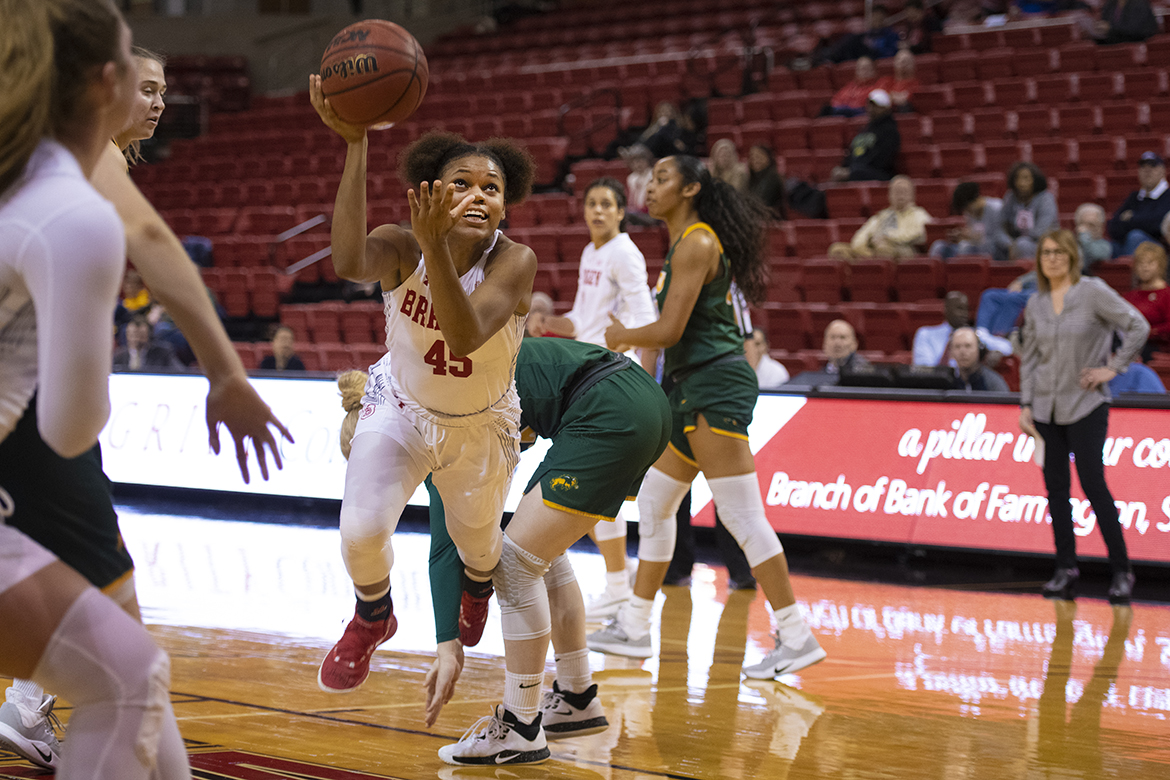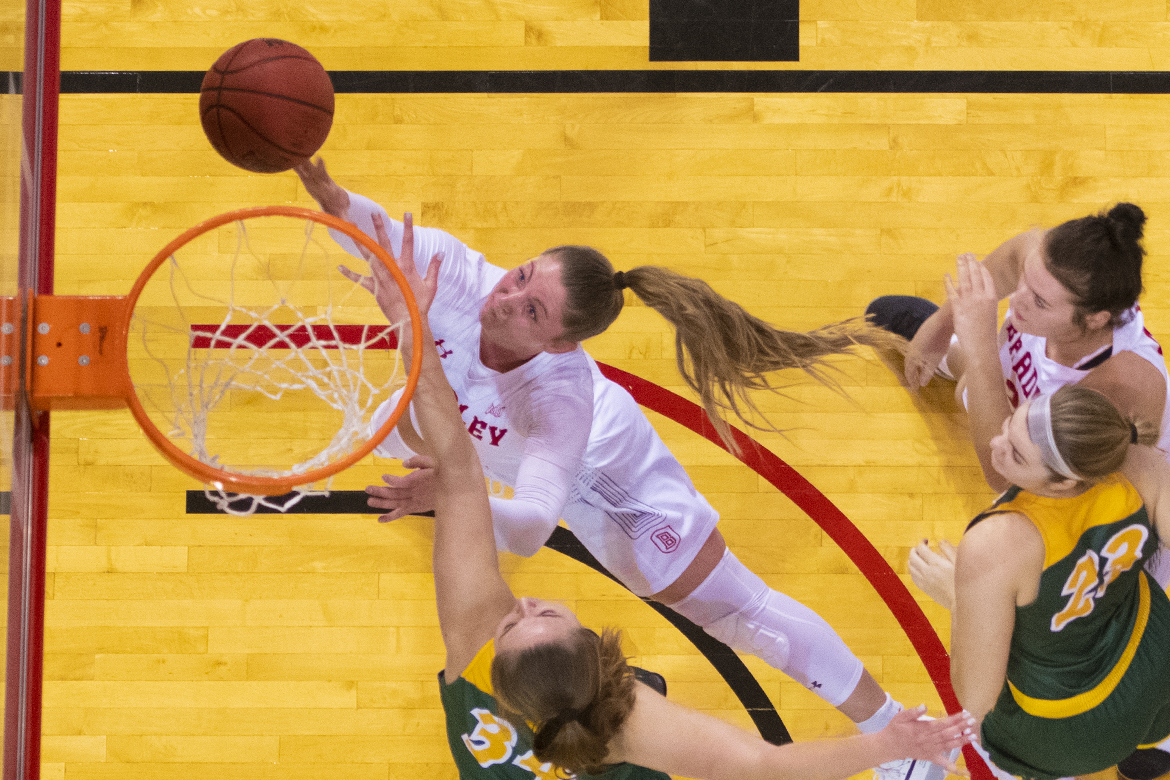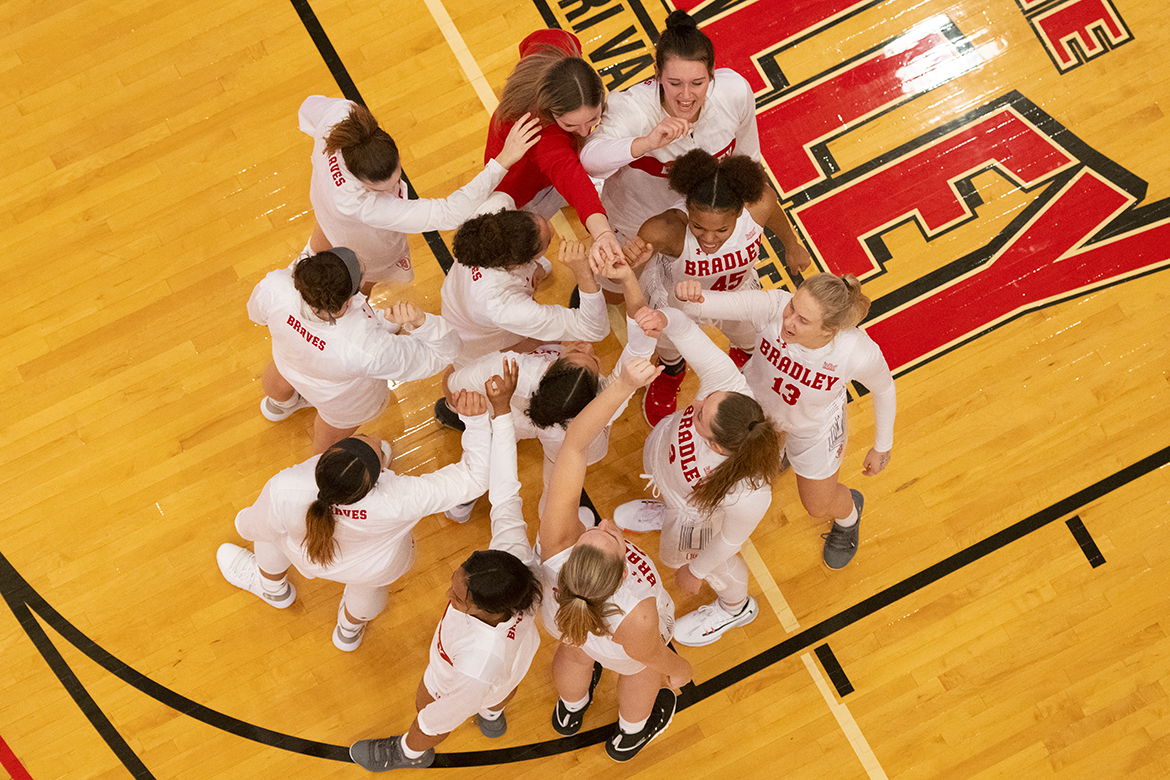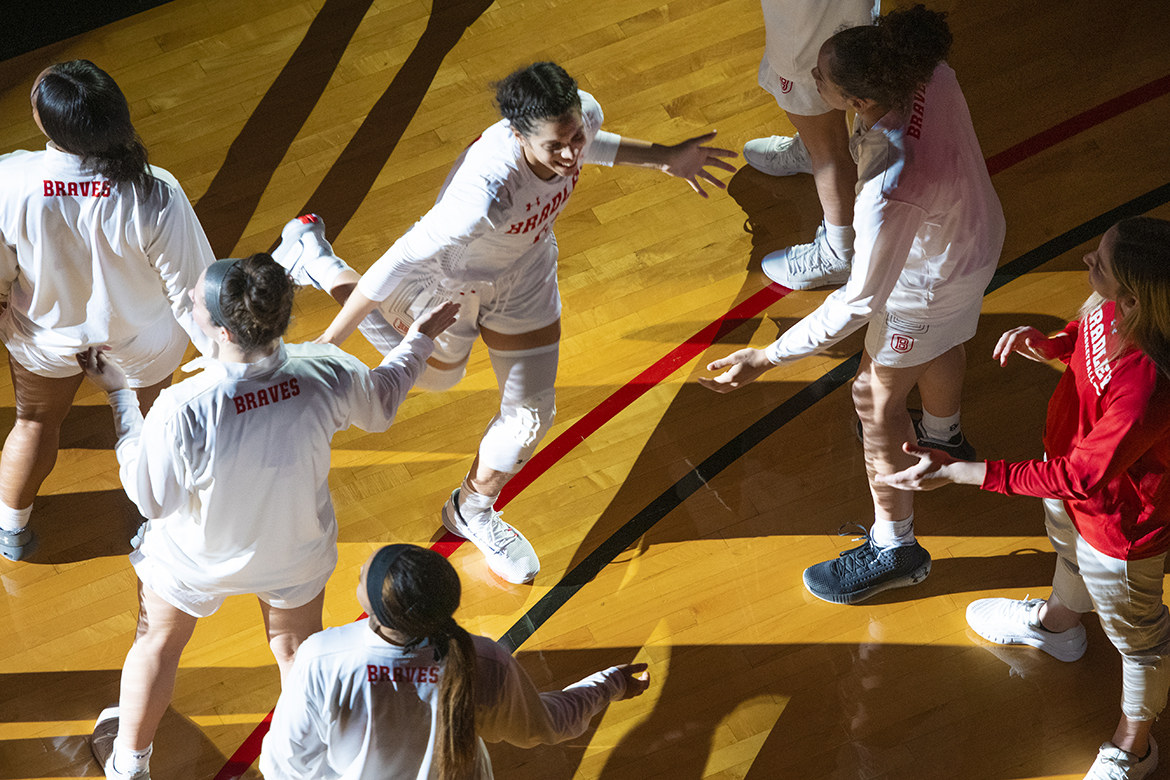 WOMEN IN LEADERSHIP: LORI LIGHTFOOT
Chicago Mayor Lori Lightfoot brought a message of integrity, equity and inclusion at the Peoria Women in Leadership luncheon held at Bradley. "Every day I wake up with admission on my mind, for young women, and people of color, but none of us can do them alone. Accomplishing this task requires each of us to step up further and ask ourselves, what more can I do?"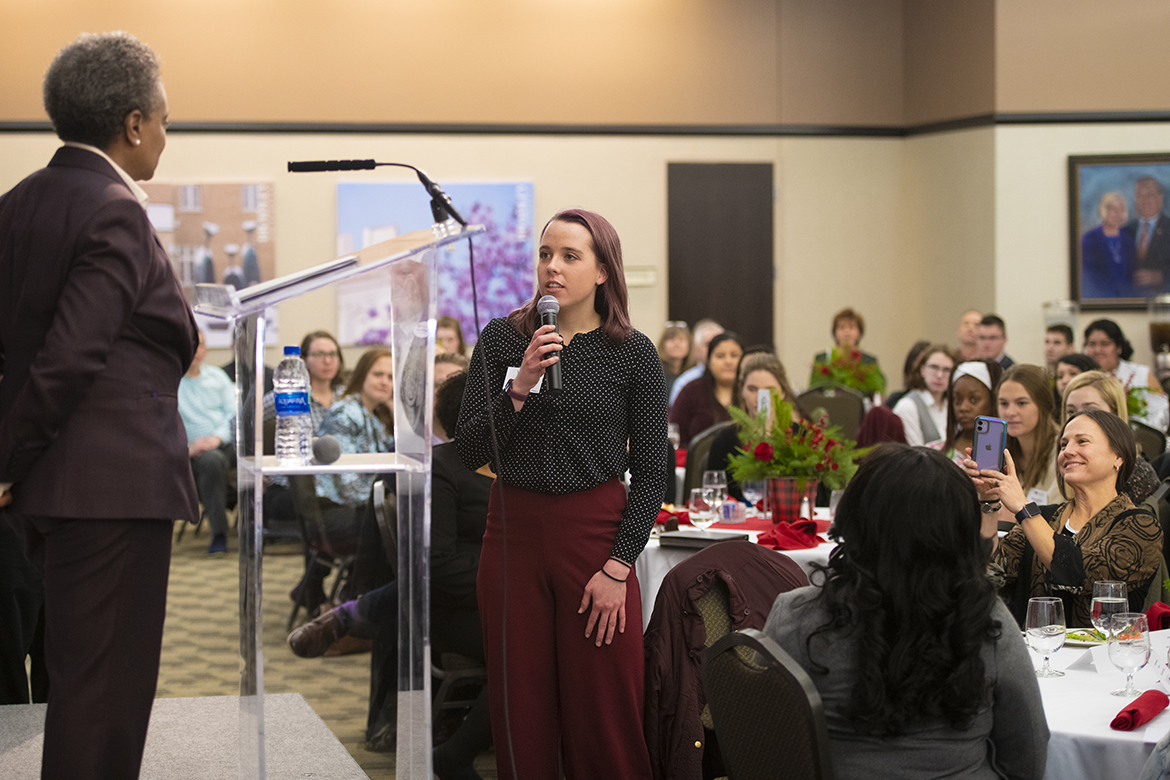 BUSINESS AND ENGINEERING CONVERGENCE CENTER
Because we're so proud of it, we're sharing a couple of new photos of our new Business and Engineering Convergence Center!