Best of Campus: January
Basketball was in full court press this month as both the men's and women's teams posted victories against ISU and Drake. As of press time, the men are 15-9 overall and 6-5 in conference play; the women are 16-4 overall and 7-2 in the valley. Several dozen people braved the cold to honor an American icon for the 35th annual Martin Luther King Jr. Freedom March. Lastly, campus felt a little of winter's grip with some snowfall mid-month. (All photos by Duane Zehr)
WOMEN'S BASKETBALL VS DRAKE
The Braves edged three-time defending Missouri Valley Conference regular-season champion Drake 77-76 to stay perfect in valley play. The victory extended Bradley's home win streak to a school-record 15 games, which is tied for the fourth longest active streak in the nation. The Braves also pushed their overall win streak to a season-best eight games to tie for the third longest win streak in program history behind a pair of nine game win streaks from 2018-19 and 2001-02.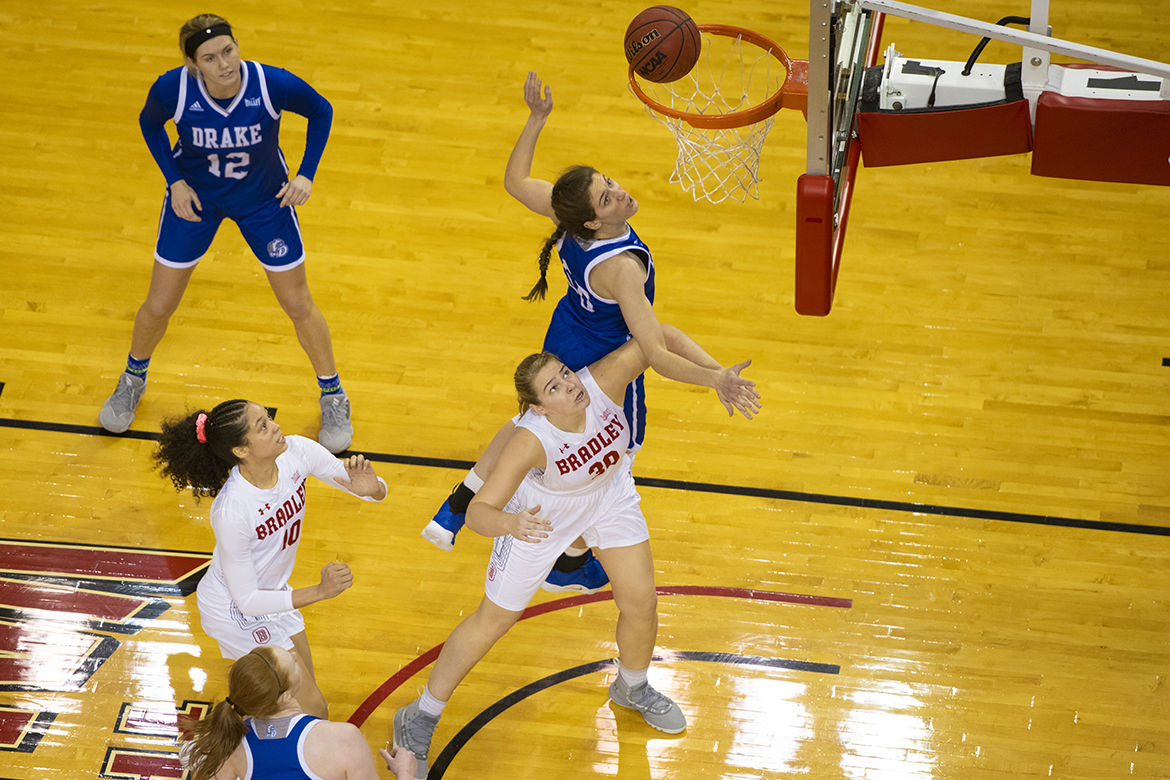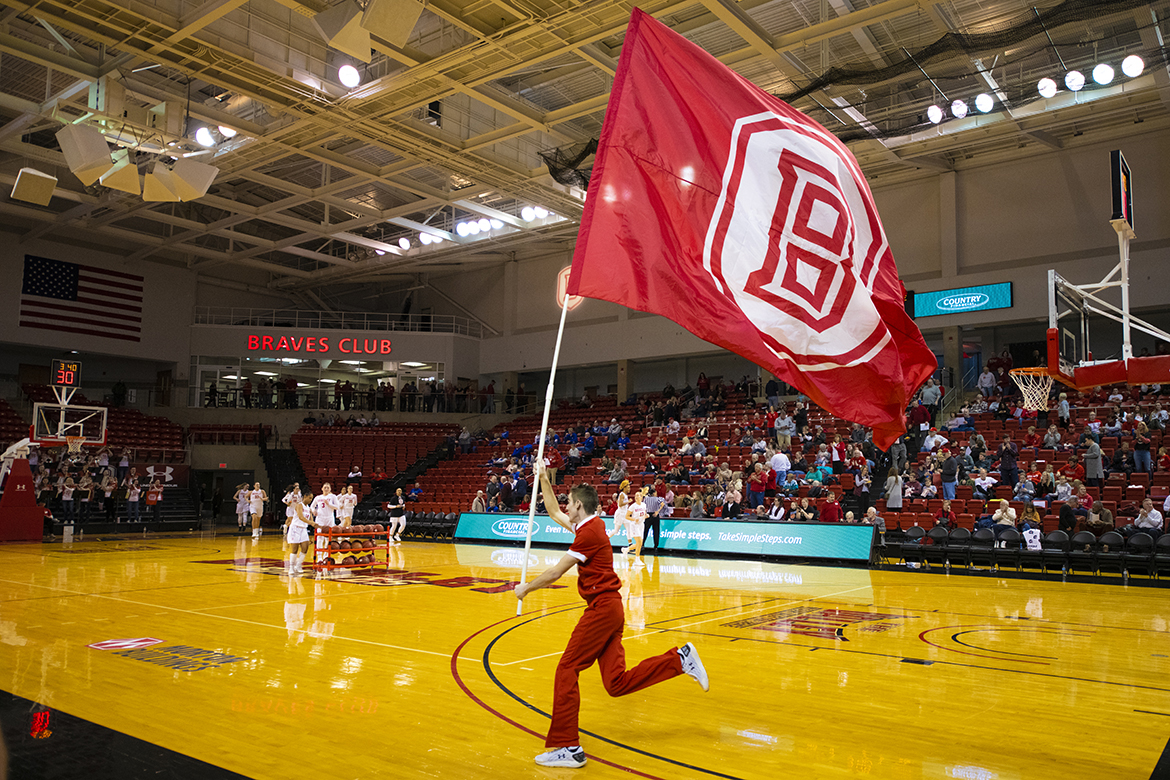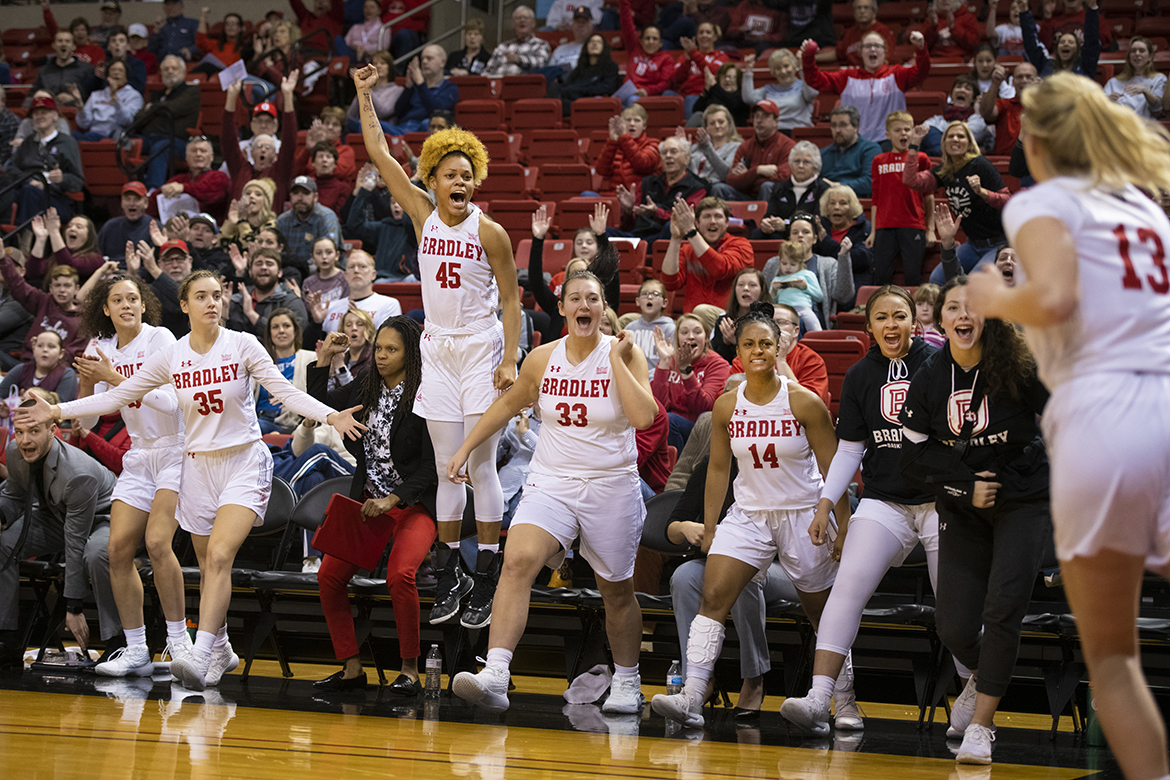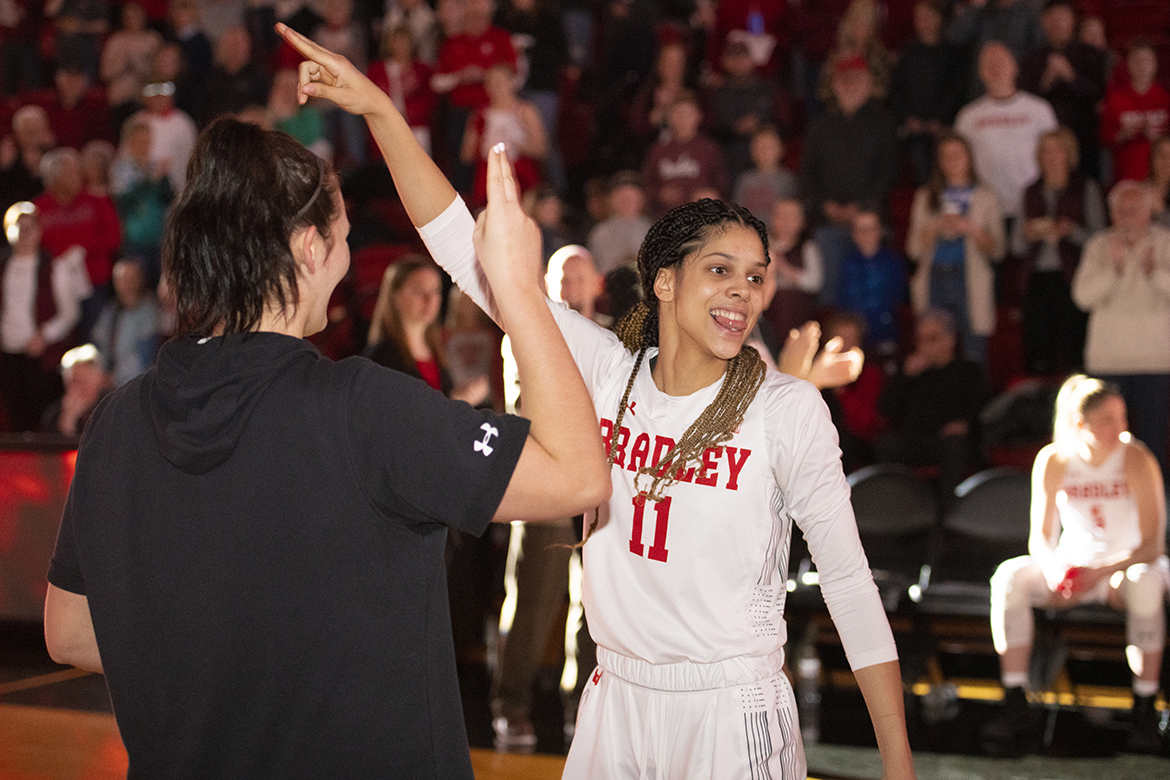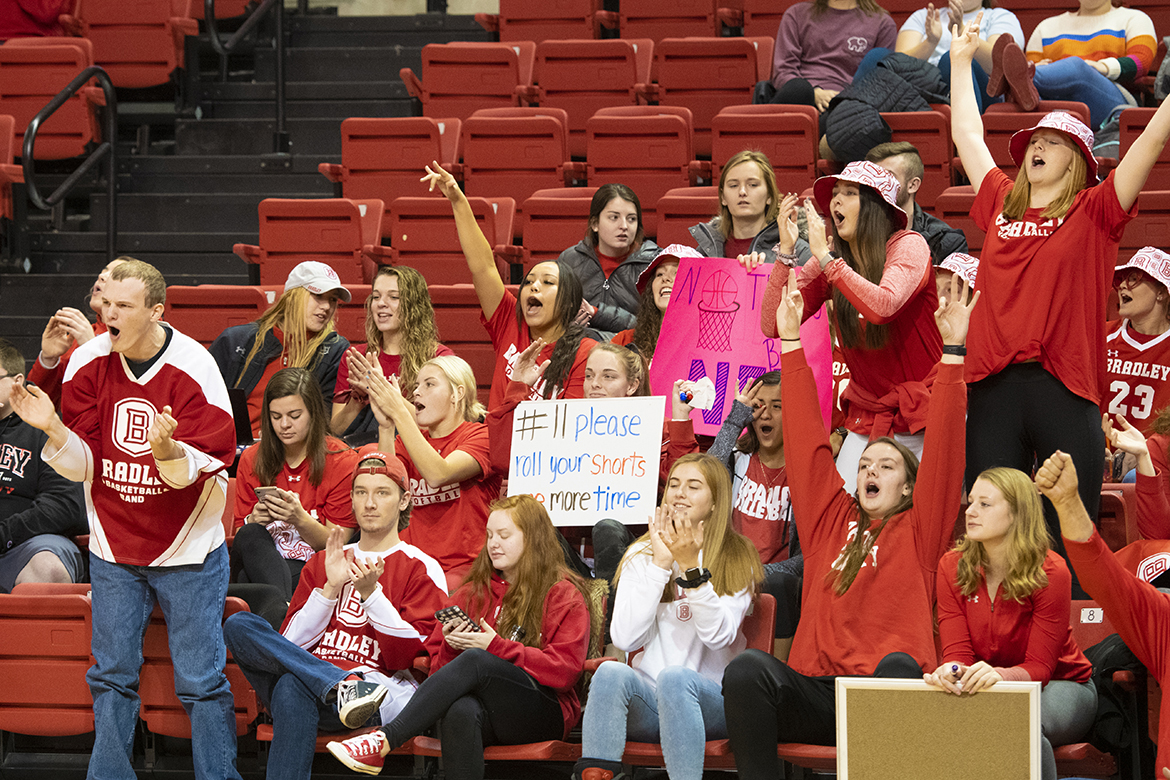 MEN'S BASKETBALL VS ISU
Men's basketball took the first game of I-74 rivalry at Carver Arena, 75-63, winning its fourth-straight contest. With the win, the Braves improved to 14-6 overall with a 5-2 mark in conference action.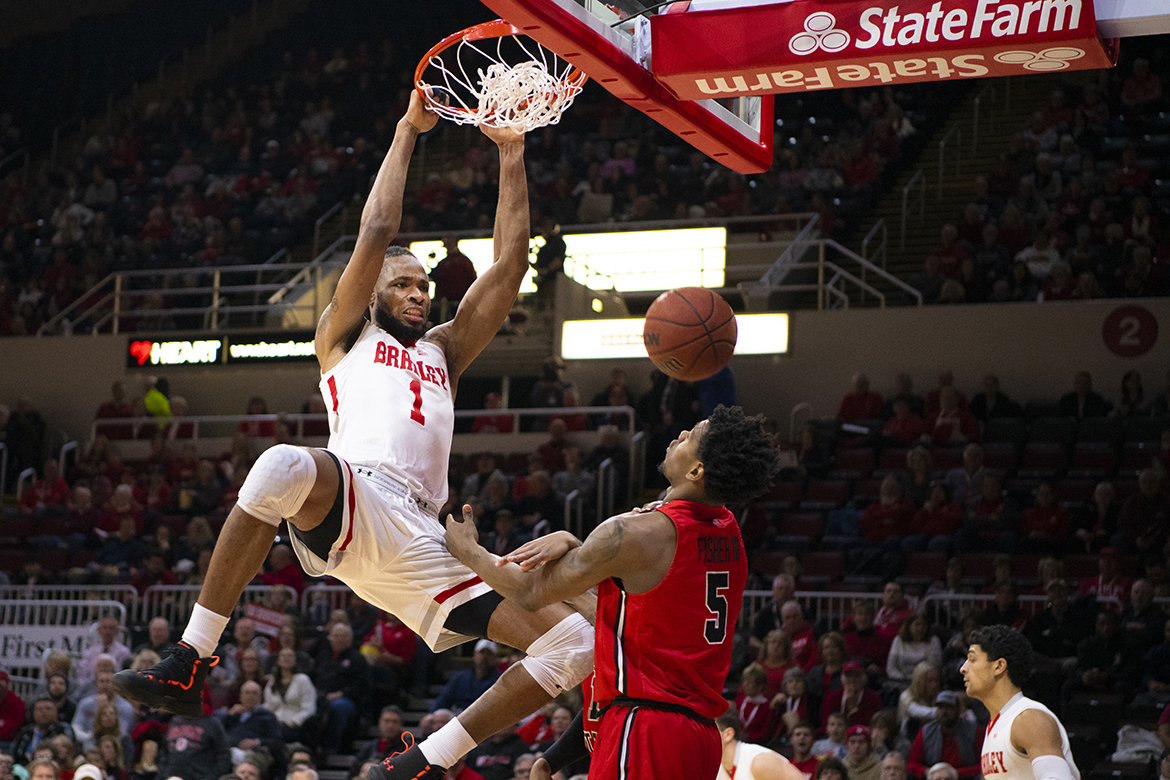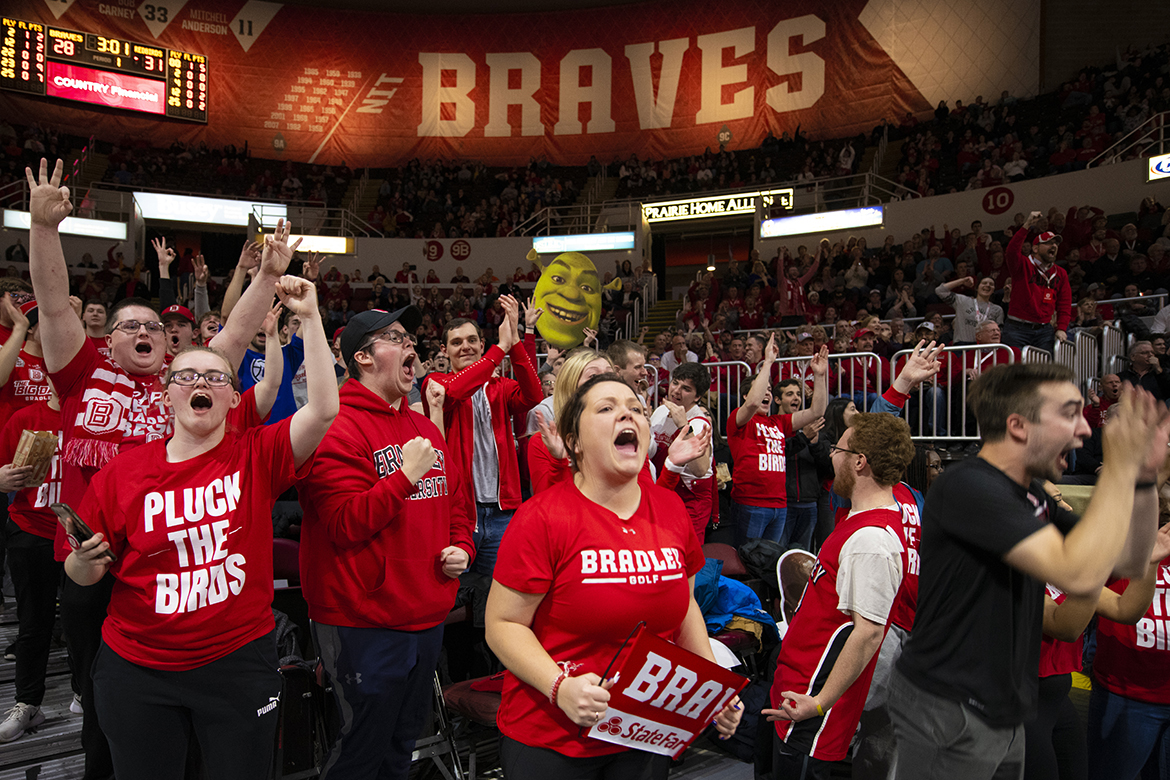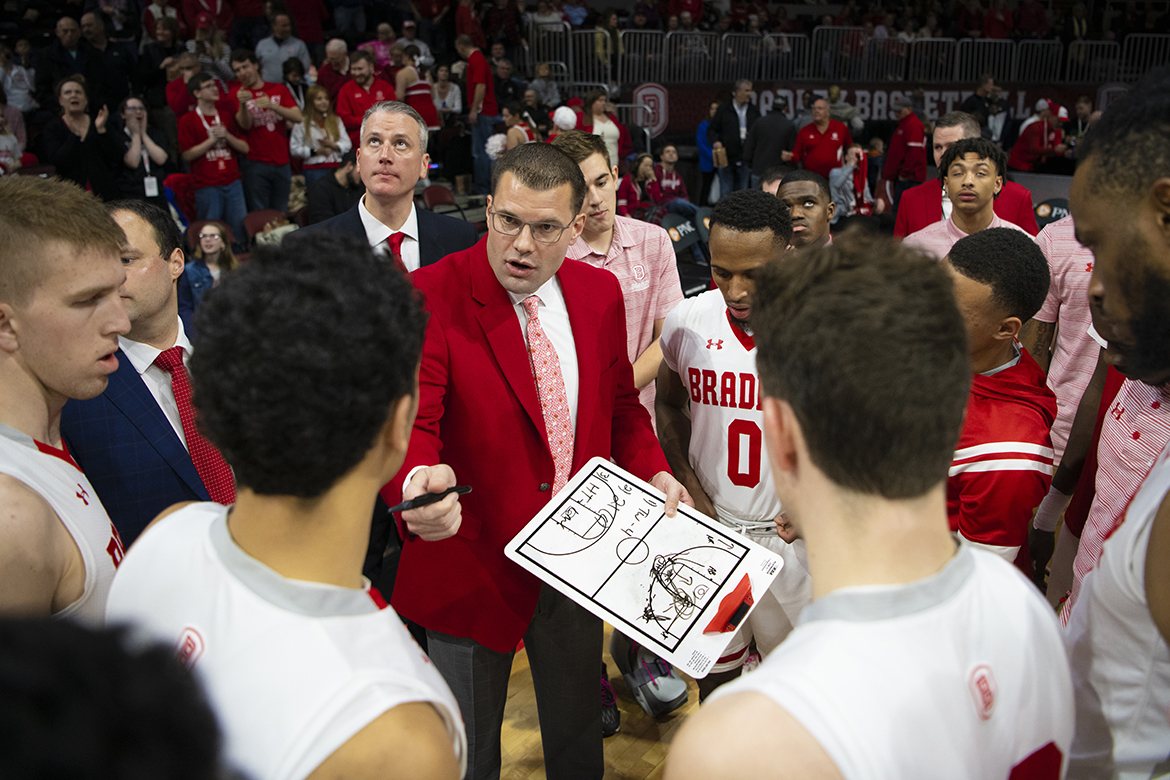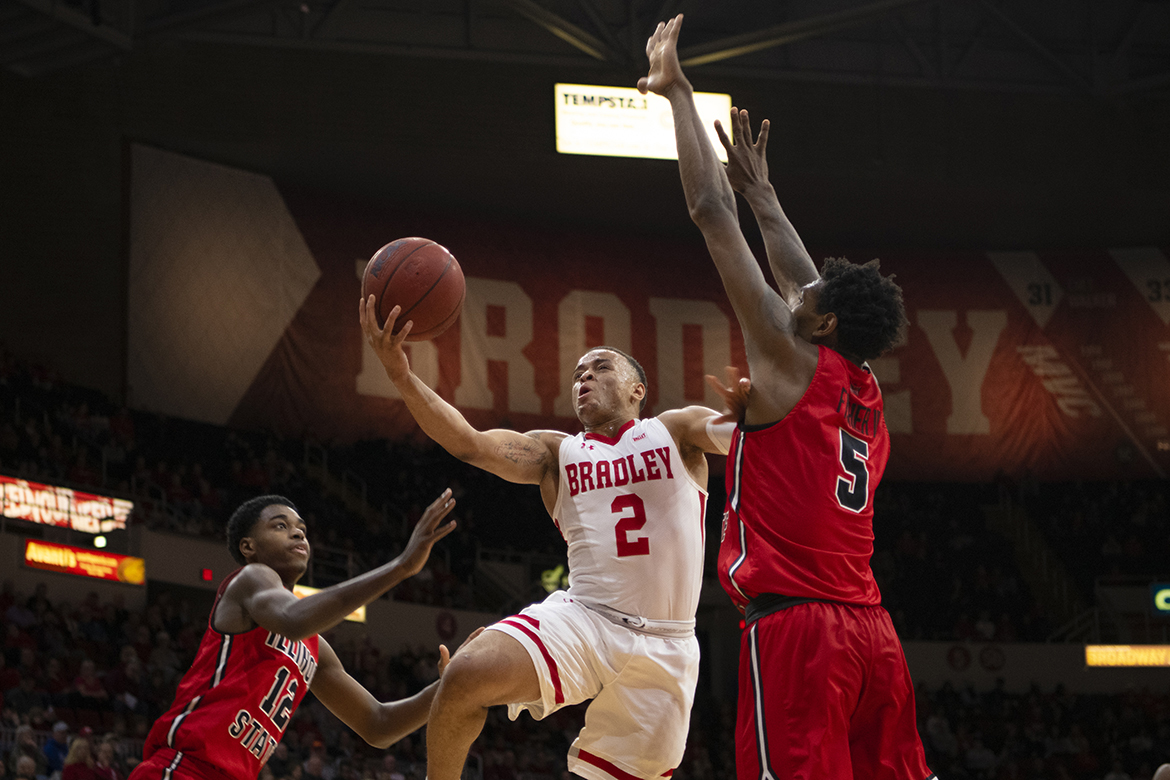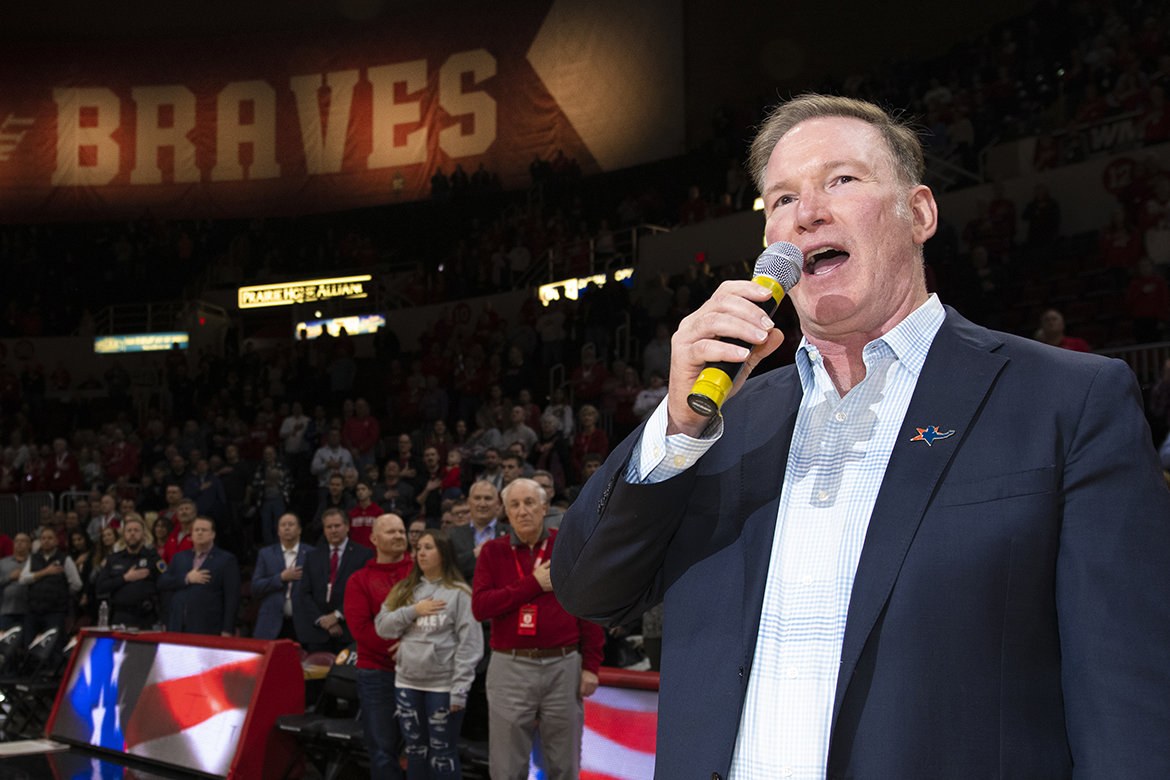 MLK MARCH
The 35th annual Martin Luther King Jr. Freedom March started from the Bradley's Romeo B. Garrett Cultural Center. More than three dozen people braved cold and flurries to march in honor of the slain civil rights leader. "I think it's really important to just do whatever you can to fight for a really good cause like this, freedom and equality for all people," first-year student Alex Sherley told the Peoria Journal Star. "When you think about people back then, they were marching against dogs, hoses, hot weather, you get all type of adversity, and the least that we can do is follow in their footsteps as much as possible."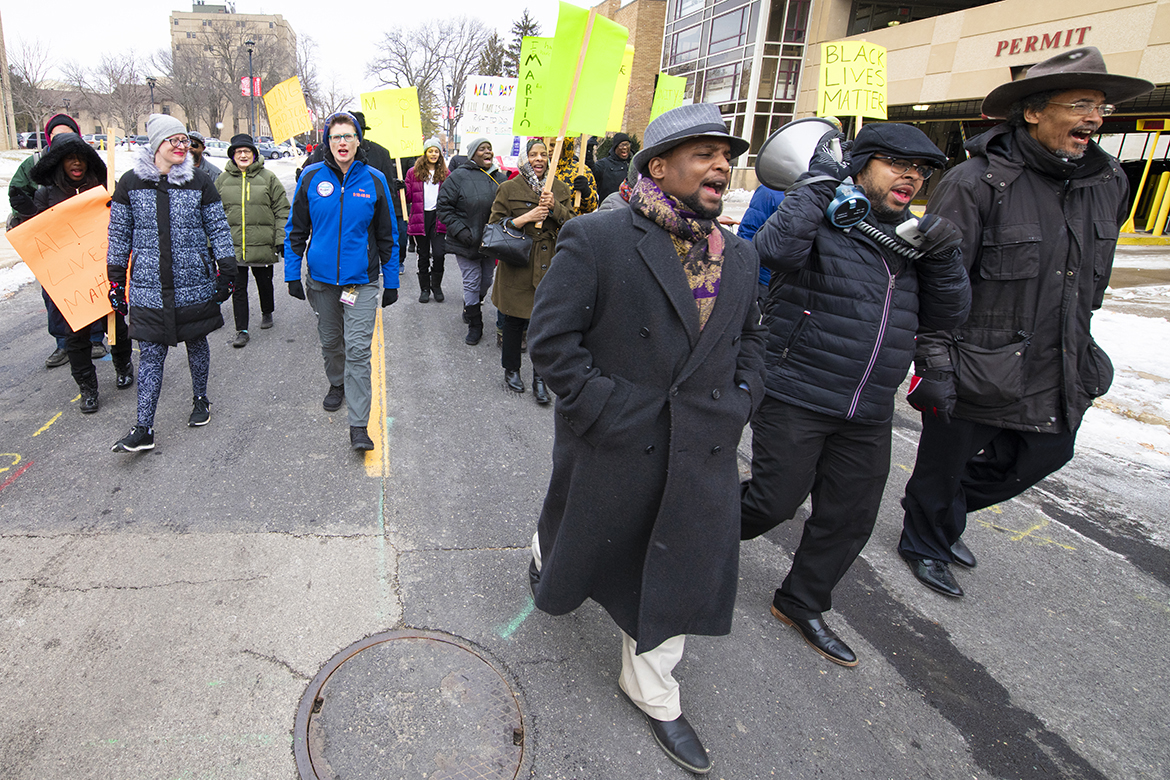 SIGNS OF WINTER
Snow graced campus mid-month, just enough for a sprinkling on the statue of our founder, Lydia Moss Bradley, and to get a quick snap in front of the Bradley mural.